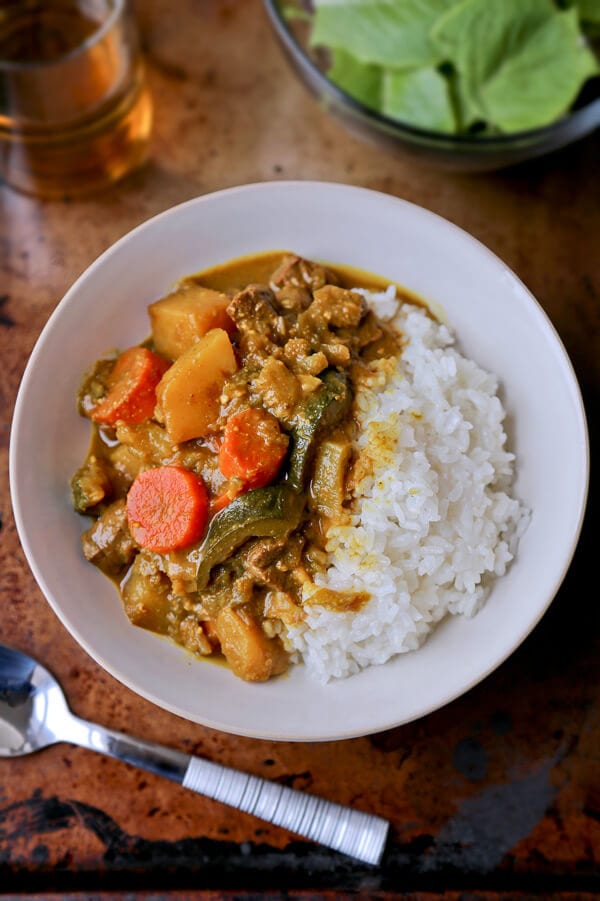 Beef miso curry recipe
Meet my newest curry conquest; a Japanese beef miso curry recipe that's a little sweet, sour and savory, and lighter in texture than your classic Japanese curry rice. This was an interesting experiment since I usually purchase House's pre-made sauce mix whenever I cook Japanese curry. But this is the first time I am making a Japanese style curry from scratch!
I adapted this curry recipe from Tadashi Ono's Japanese Soul Cooking cookbook and simplified it since the list of ingredients was quite overwhelming despite its delicious taste! Curry is one of those dishes that taste better the next day so make sure to save yourself a bowl for tomorrow's lunch or dinner time. Also, if you can find fukujin zuke (Japanese red pickles), add a small spoonful before serving, they add a crunch a slight acidity to the curry (this is the traditional way of eating it in Japan.)
Other curry recipes I love making: vegetarian Thai curry, kheema curry, vindaloo curry, jungle curry .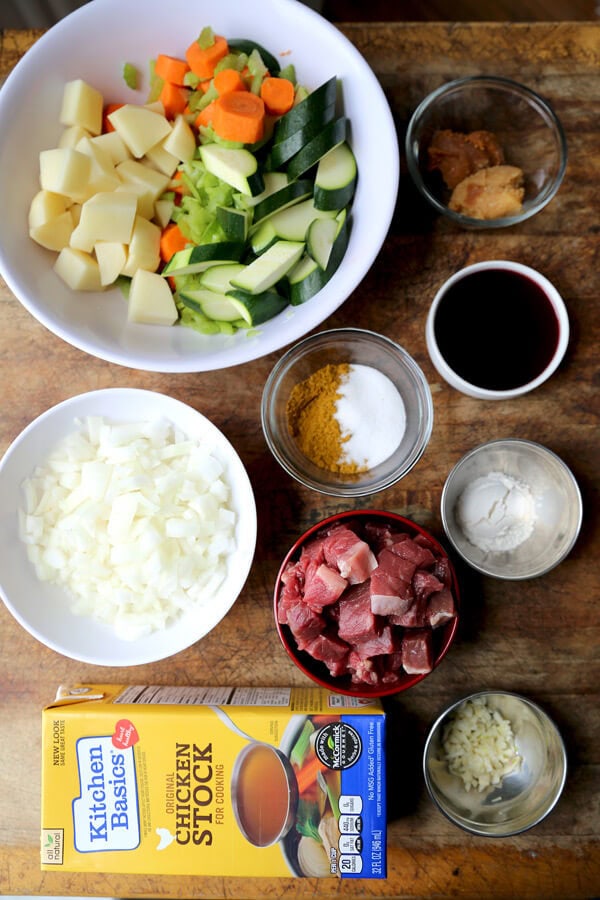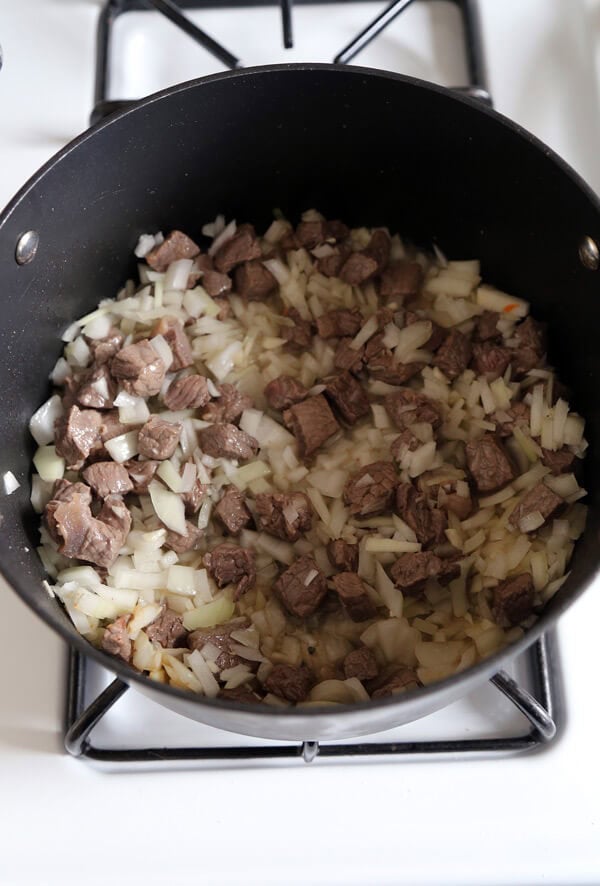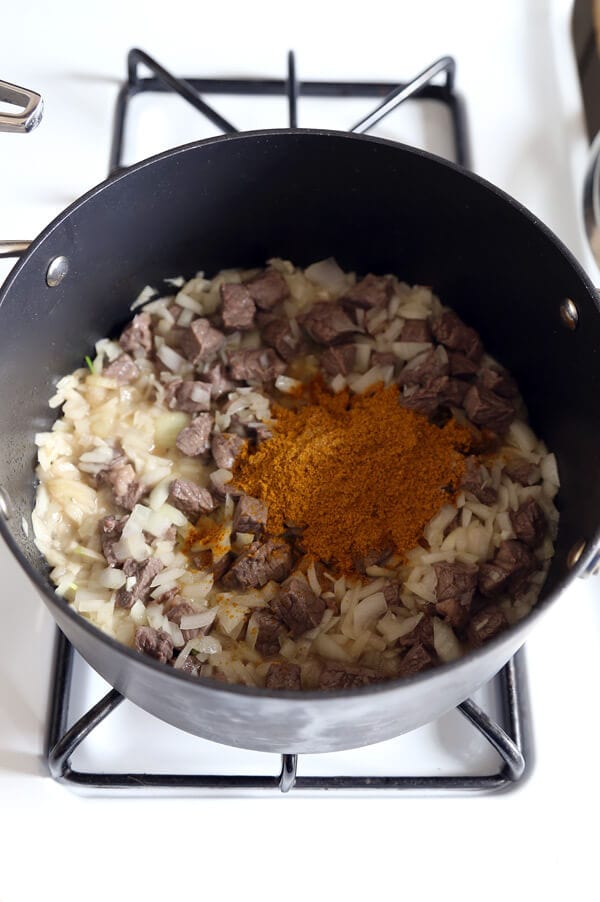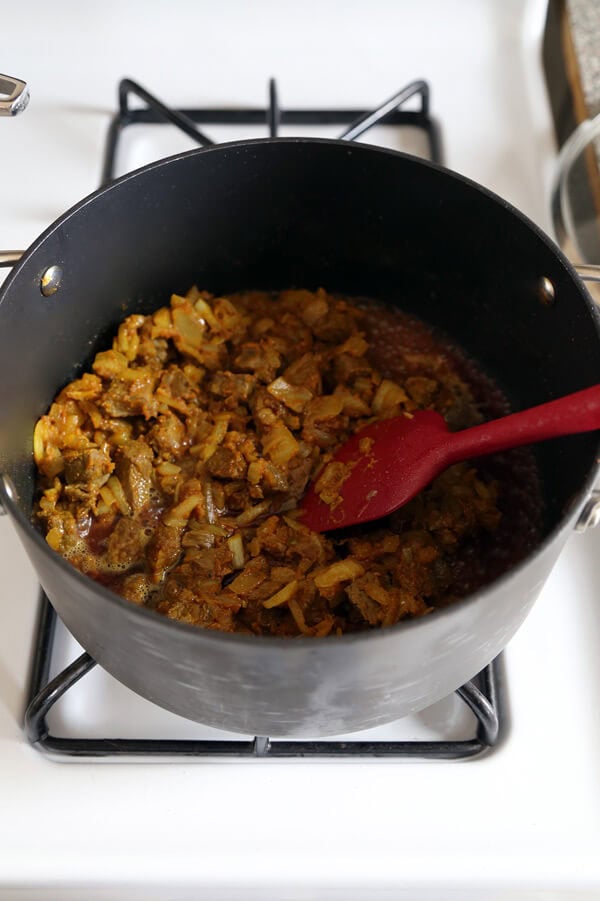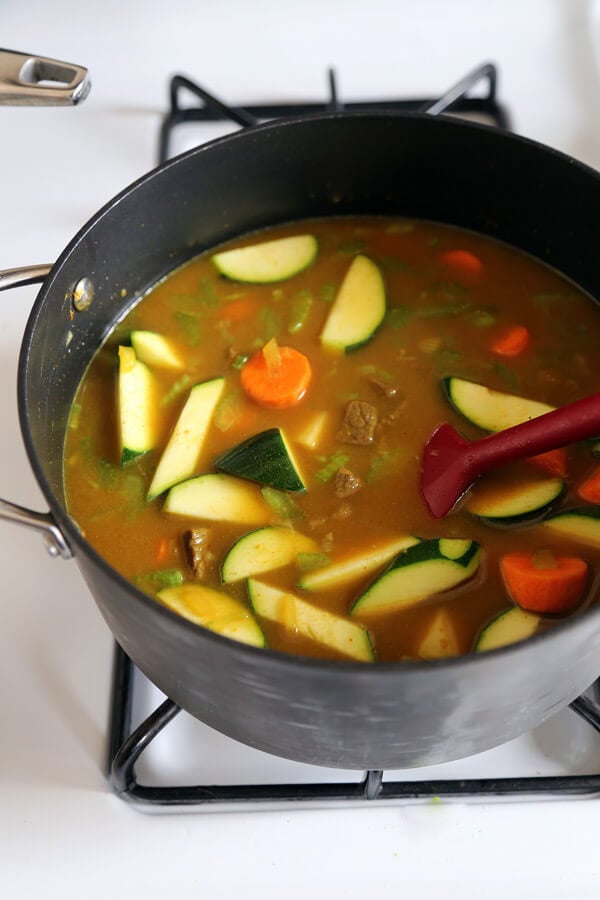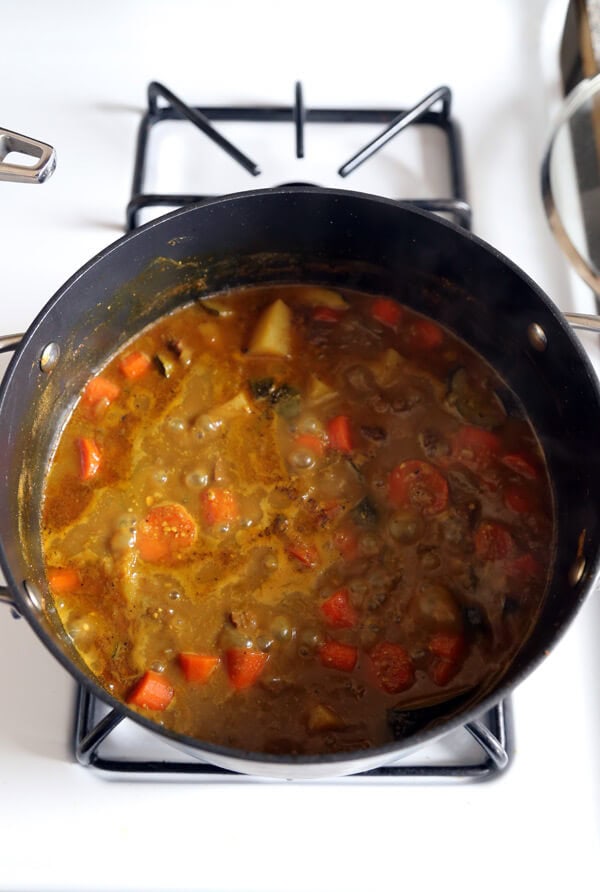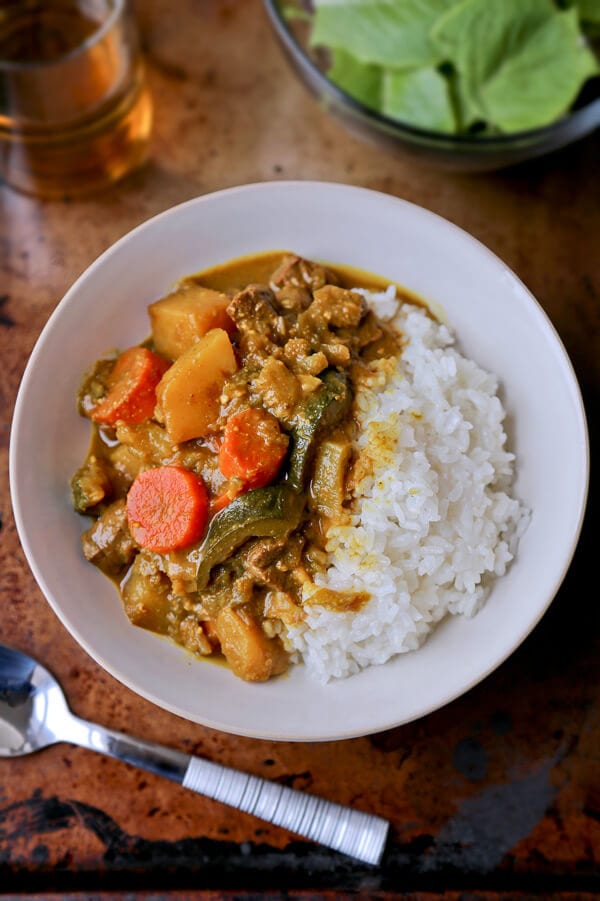 Beef Miso Curry Recipe
Ingredients
2 tbsp canola oil
¾ lb beef (for stewing), sliced into bite size cubes
2 garlic cloves, minced
1 small onion, finely chopped
3 tbsp curry powder
1 tbsp granulated sugar
1 tbsp all-purpose flour
½ cup red wine
1 zucchini, sliced into chunks
4 small/medium carrots (about 1½ cups), sliced into chunks
2 celery stalks, finely chopped
1 medium potato, peeled and sliced into chunks
4 cups chicken stock
1 tbsp red miso paste
1 tbsp white miso paste
salt and pepper to taste
Instructions
- In a large pot over medium high heat, add oil and beef cubes. Season with salt (about ½ tsp) and stir. Cook for 3 minutes, until beef is cooked through.
- Add garlic and onions and cooked for 3 minutes, until onions are soft.
- Add curry powder and sugar and stir well.
- Add flour and stir well.
- Add red wine and stir until sauce thickens.
- Add all the vegetables and stir.
- Add chicken stock while stirring and bring to boil.
- Lower heat to a simmer.
- Add red and white miso paste and stir until the paste has dissolved.
- Simmer uncovered for 50 minutes.