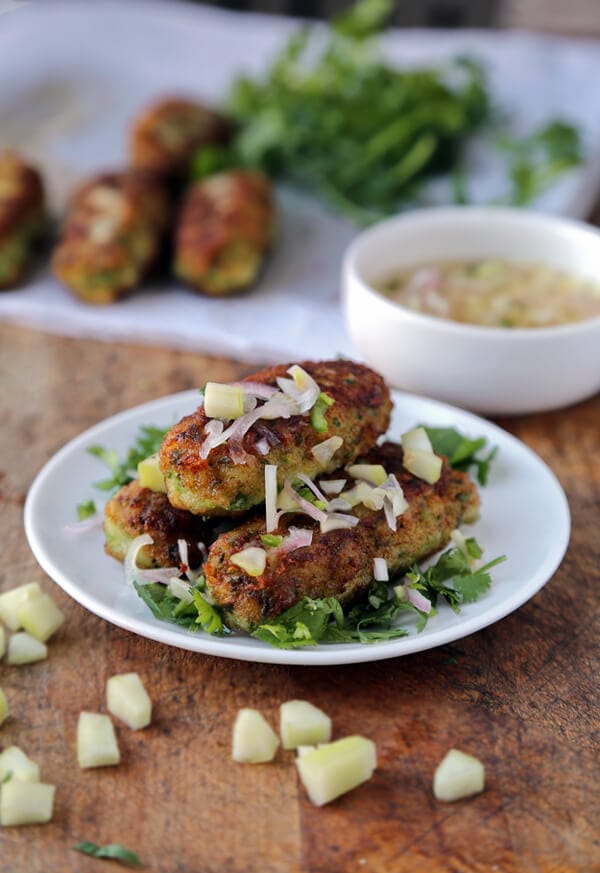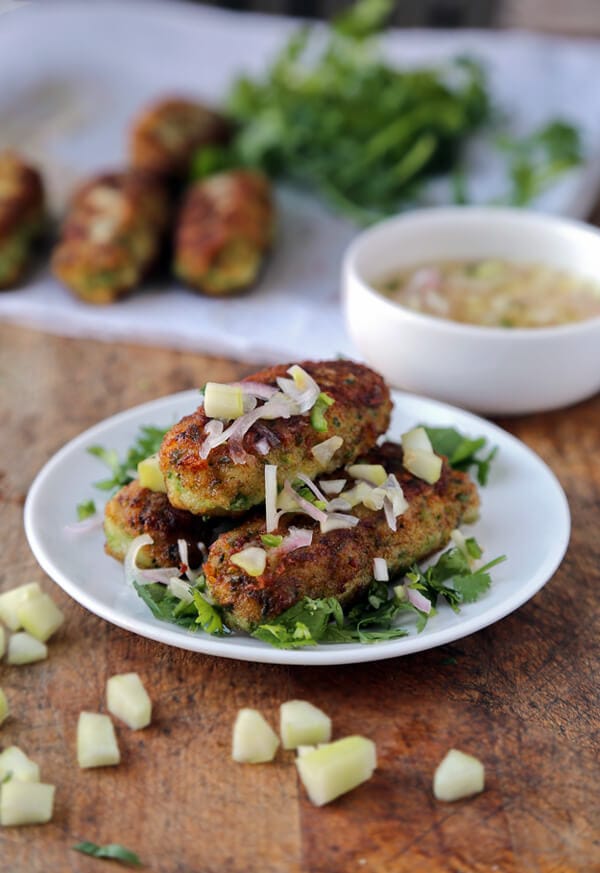 Fish Sticks Recipe (Thai)
Okay Long John Silvers, the battle of the fish sticks is on!
The other day, during one of our deep and meaningful conversations I asked Ben what his favorite childhood fast food was. Mine was KFC for their crispy chicken skin and thick gravy while for Ben, it was Long John Silvers' fish and chips. He says to this days it's the only fast food chain whose TV commercials still make him salivate. Where I grew up, there was no LJS. If I wanted fried fish, the only option was to grab a bag of frozen fish sticks and bake them in the oven. My mother cooked a lot of food from scratch but home made fish sticks were never part of the menu. Filet of sole Meuniere * was her go to recipe and it was also one of my least favorites. Yuck! I have never liked that method as fish always seems to be dry and lacking in taste. Sorry mom but that dish was a big fat…Fail!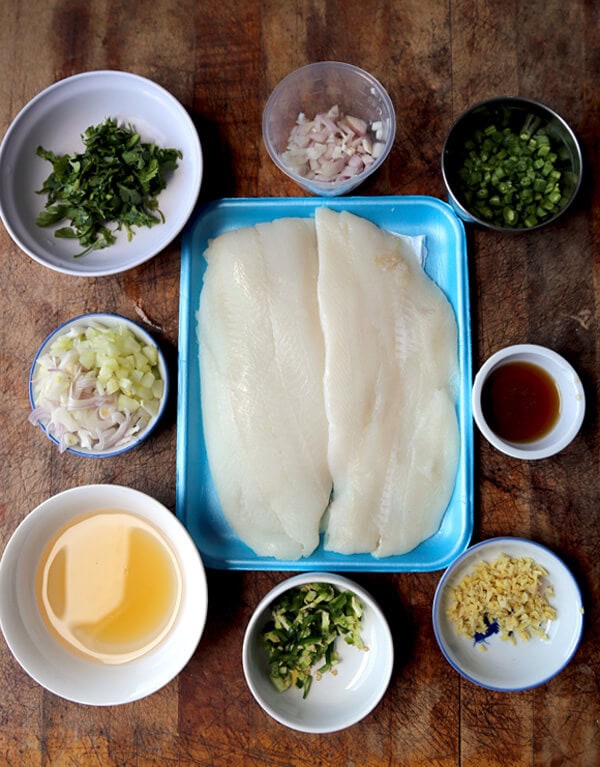 When it's fish night at our house, I go all out with colors and flavor combinations. Fish can be served in many different preparations as well which can keep dinner fun and interesting. Ben has a weakness for seafood cakes (like crab cakes or salmon cakes) and I love fish sticks, though could do without the breading sometimes.
This prompted me to try making breadingless fish cakes and you know what? They came out tasting delicious, moist and so light! Who said breading was necessary? I say it's way over rated! This recipe makes about 8 regular size fish sticks. The sauce is tangy and spicy and so good you will want to drench your rice in it. Serve them with a spicy Thai mango apple salad or a comforting bowl of Vietnamese chicken noodle soup for a complete South East Asian dinner.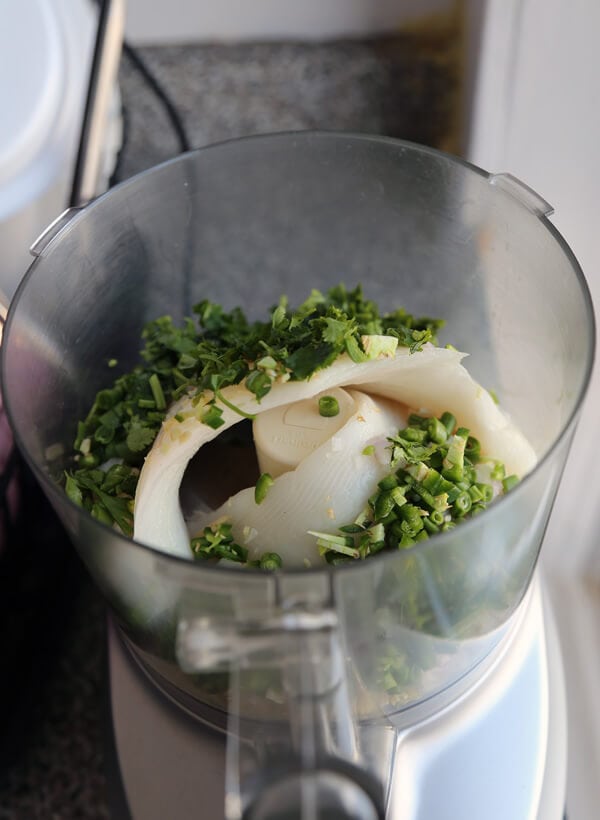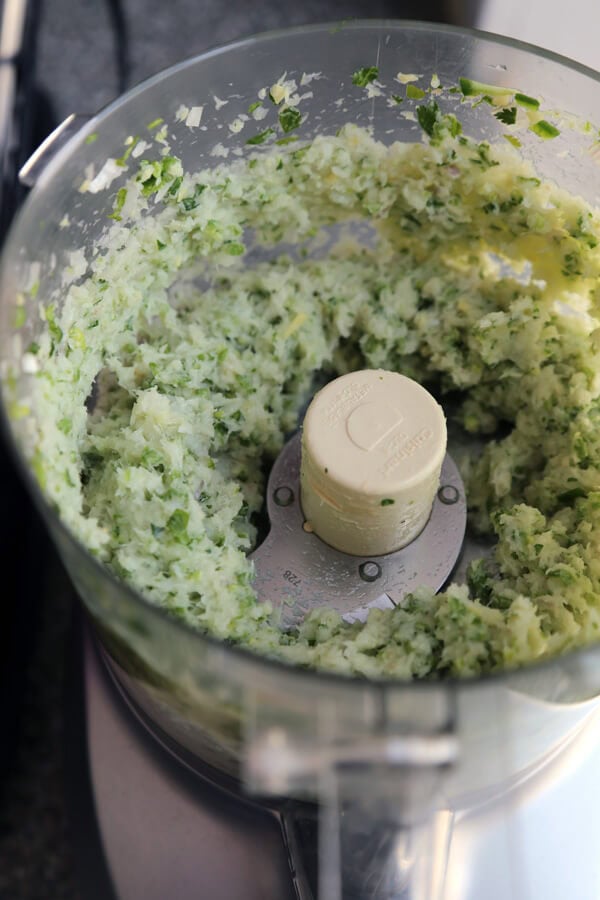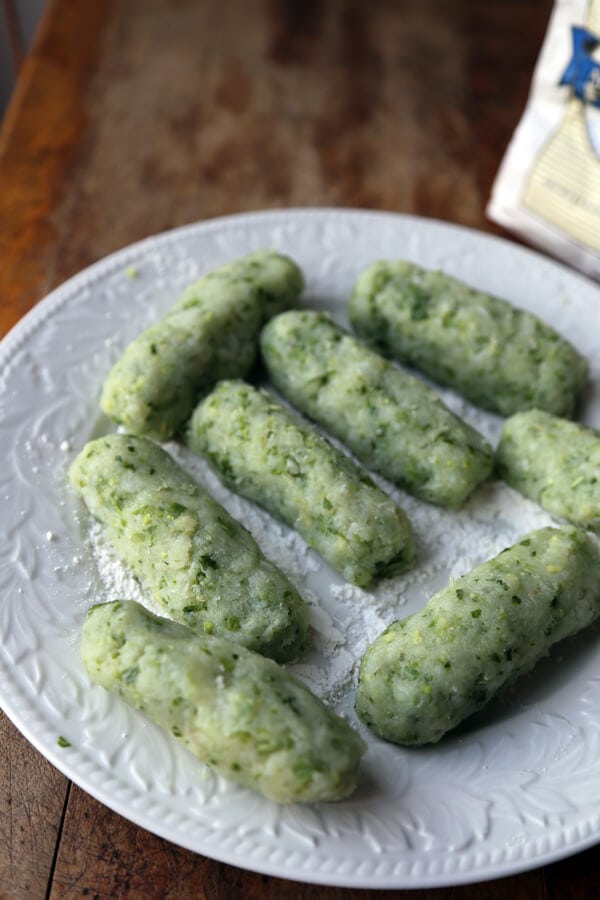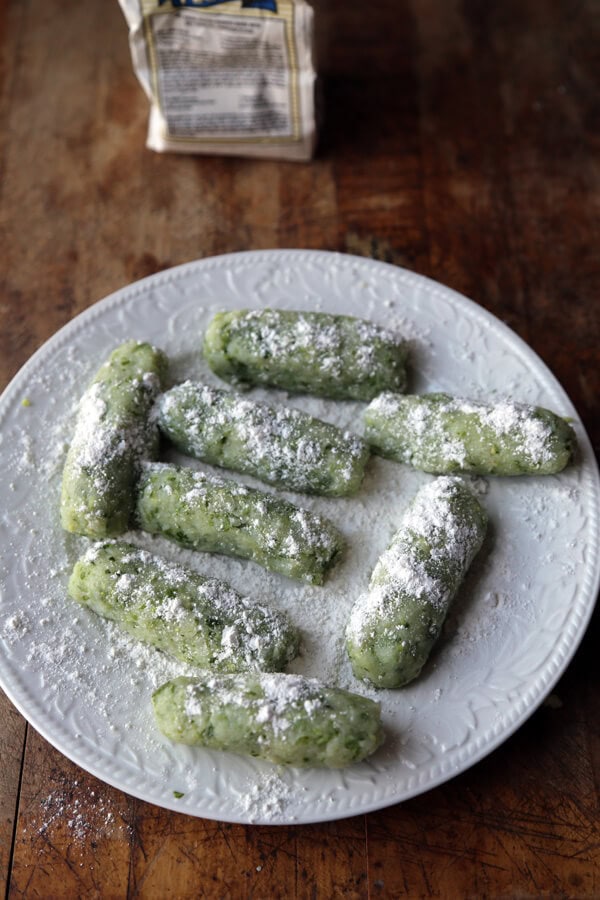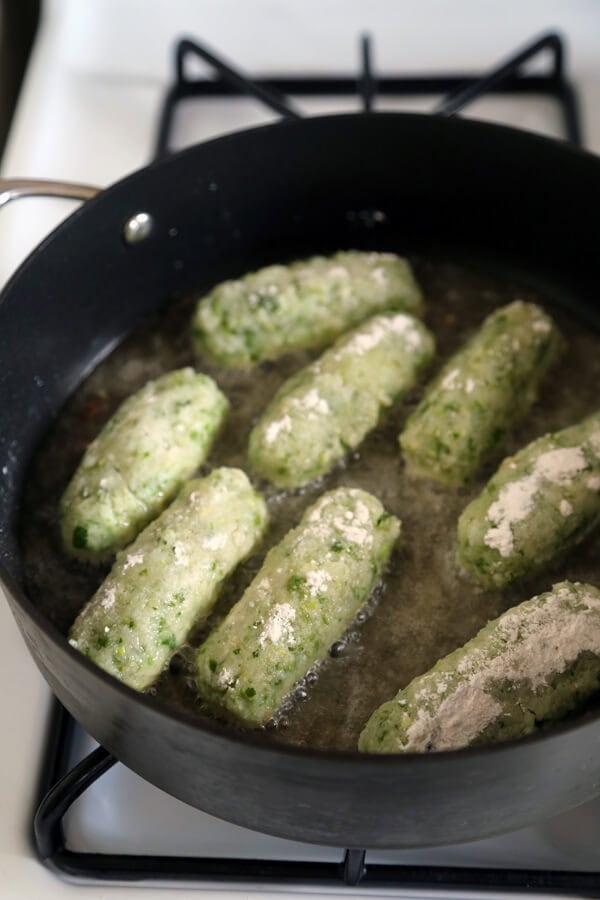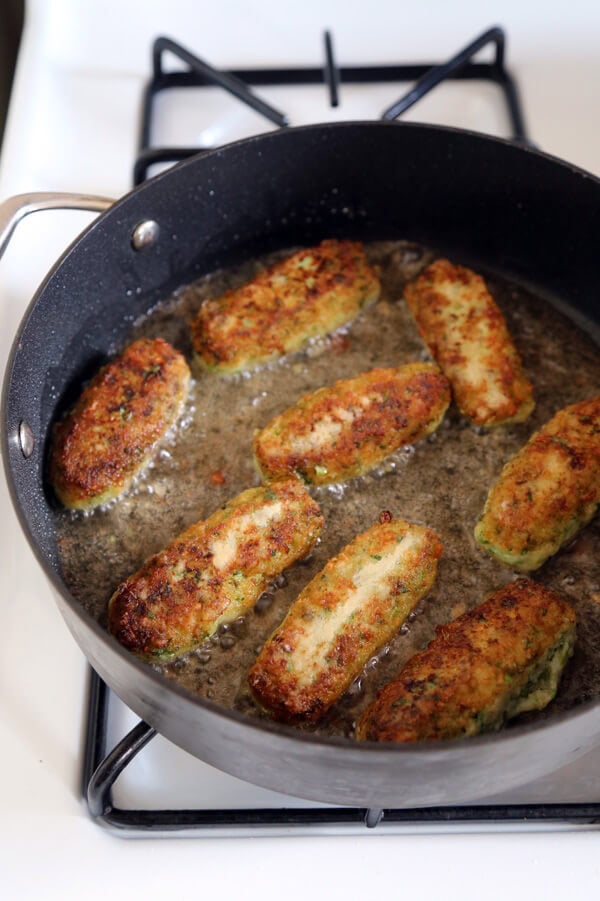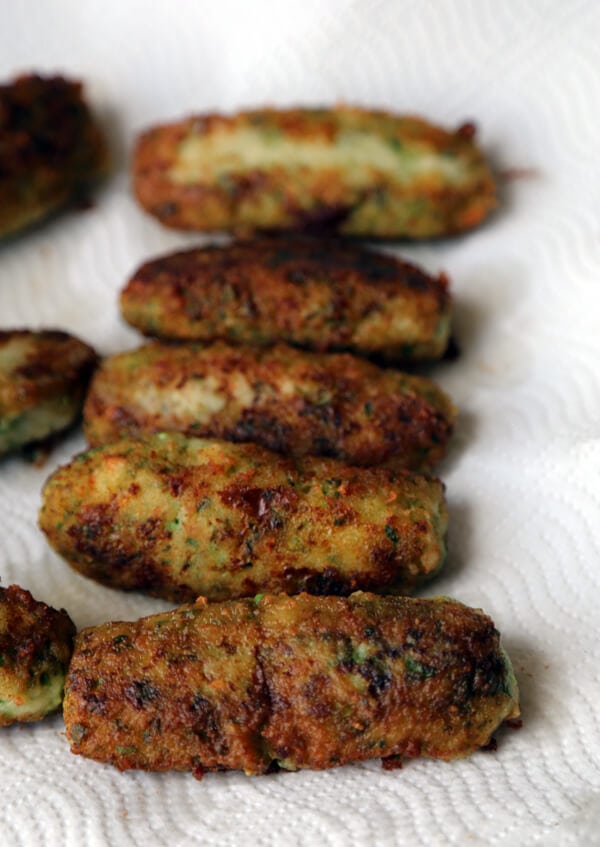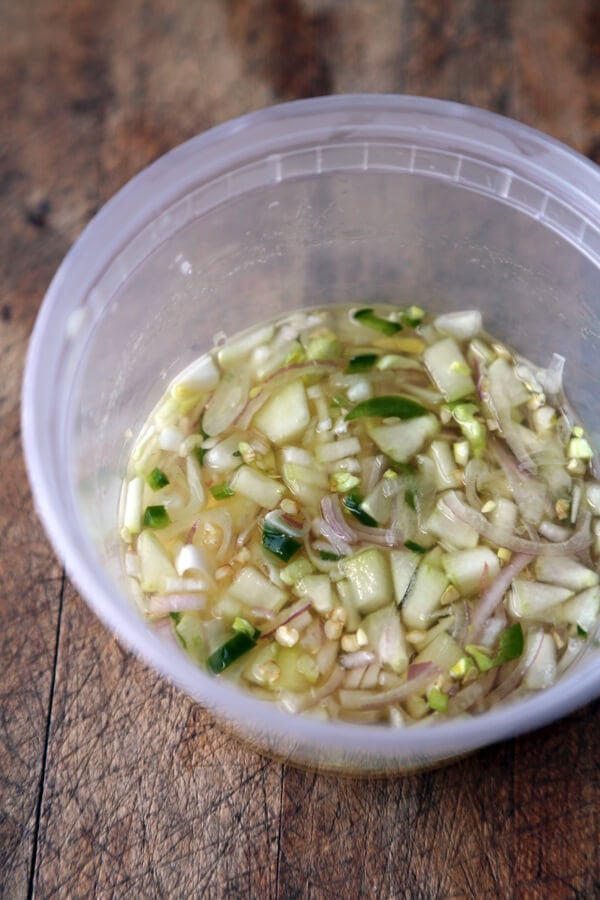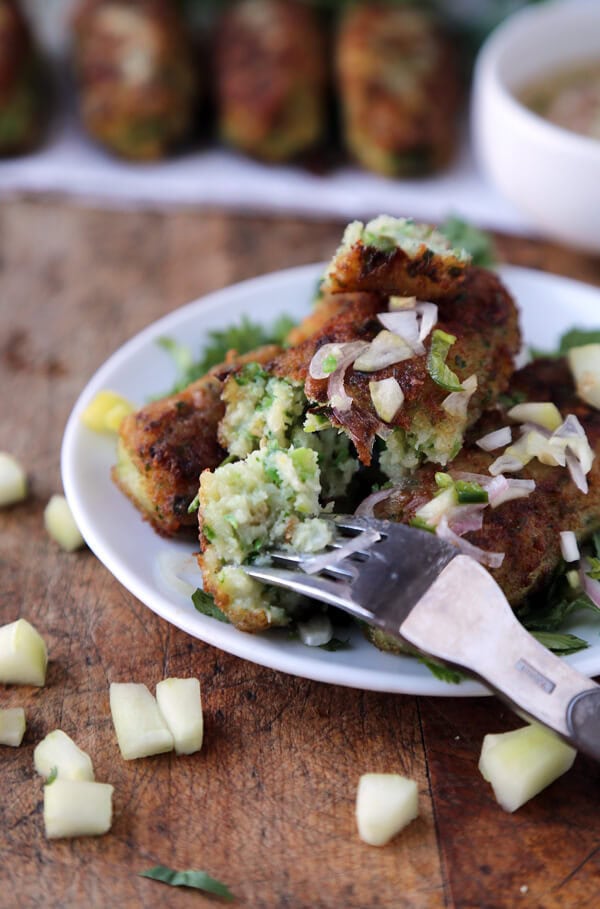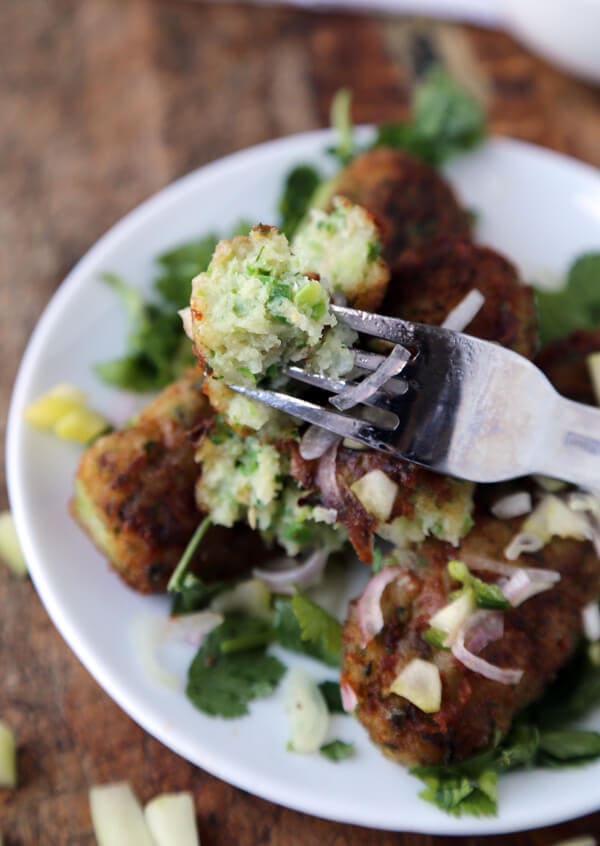 * Filet of sole Meuniere is a classic French preparation where the fish is dusted with flour, seasoned with salt and pepper, pan fried in butter and served with lemon wedges.

Fish Sticks (Thai Recipe)
Makes 8 Fish Sticks
Ingredients
For the dip:
1 tbsp cucumber, finely diced
1 tbsp shallots, thinly sliced
½ tsp jalapeno, finely chopped (with seeds)
¼ cup rice vinegar
1 tbsp honey
For the fish sticks:
1 lb white fish (I use haddock)
½ cup green beans, finely chopped
1 tbsp ginger, finely chopped
1 tbsp jalapeno, finely chopped (with seeds)
2 tbsp cilantro, finely chopped
1 tbsp fish sauce
¼ tsp salt
flour for dusting
Vegetable oil for frying
Instructions
For the dipping sauce:
-Mix all the ingredients in a bowl and set aside for at least 15 minutes (for the cucumber to pickle).
For the fish cakes:
- In a food processor, add all the ingredients for the fish sticks and blend until the mixture becomes a paste - about 10 seconds. Be careful not to over blend.
- In a deep pan over high heat, add enough oil (about an inch) to fry the fish sticks (one side at a time).
- Shape the mixture into fish sticks and lightly dust on both sides with flour.
- When the oil is very hot (around 400Fº) add the fish sticks and cook for about 3 minutes on each side, until golden brown.
- Drain on paper towel and serve with dipping sauce.