An oven-baked Korean chicken wings recipe that will satisfy your need for intense flavor and crunchy texture – but doesn't rely on the fryer to get you there!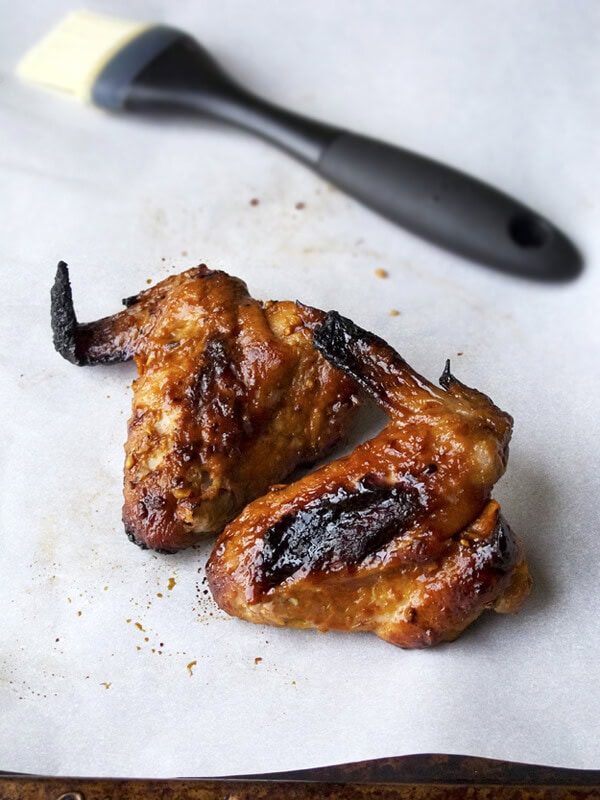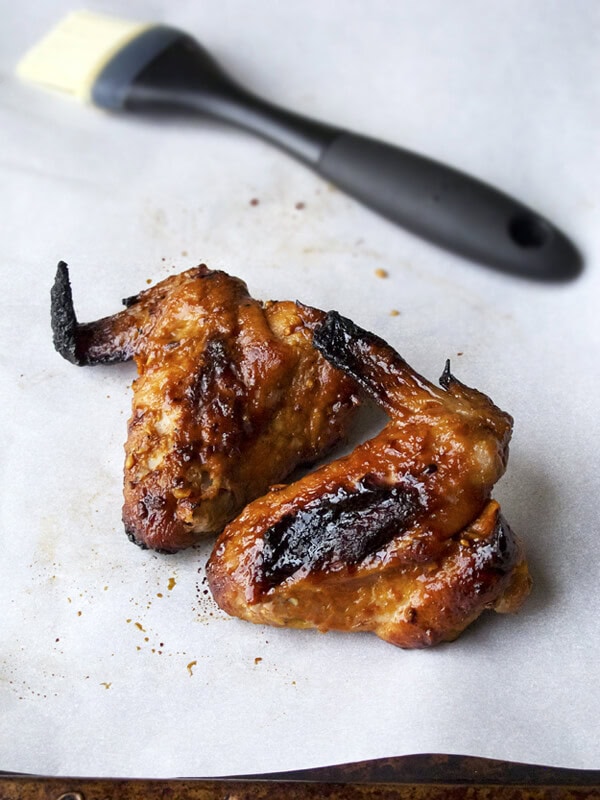 Baked Korean Chicken Wings
I have a confession to make: I'm afraid of deep-frying. Consequently, using this method to make Korean chicken wings had to be avoided if possible. You see, whenever I have to deep-fry foods I develop a paranoia that hot oil will go splashing everywhere, or that I might slip and fall and burn myself in the process. I turn into such a stress ball, no one else is allowed to enter the kitchen, speak or ask any questions. I need all the focus and discipline I have, to make sure my frying experiments take place safely. So you can see why I chose baking for this recipe as opposed to using a pot lid to shield myself from possible flying hot oil bubbles. Beside, it's a healthier choice!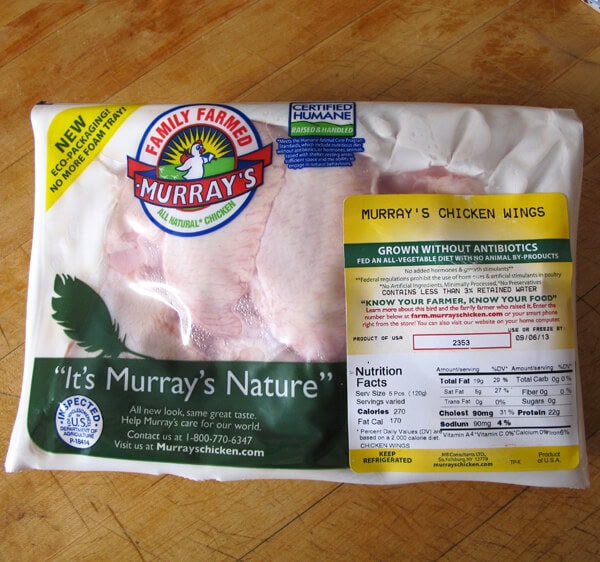 Korean chicken wings are sweeter than American wings, which tend to be more acidic. They can be mild or spicy and are marinated in a mix of sesame oil, soy, sugar, gochujang (red chili paste) and rice vinegar. EASY. If I had known how easy it was to make wings this good, I would have stopped my regular run at Kyochon in Little Korea a long time ago!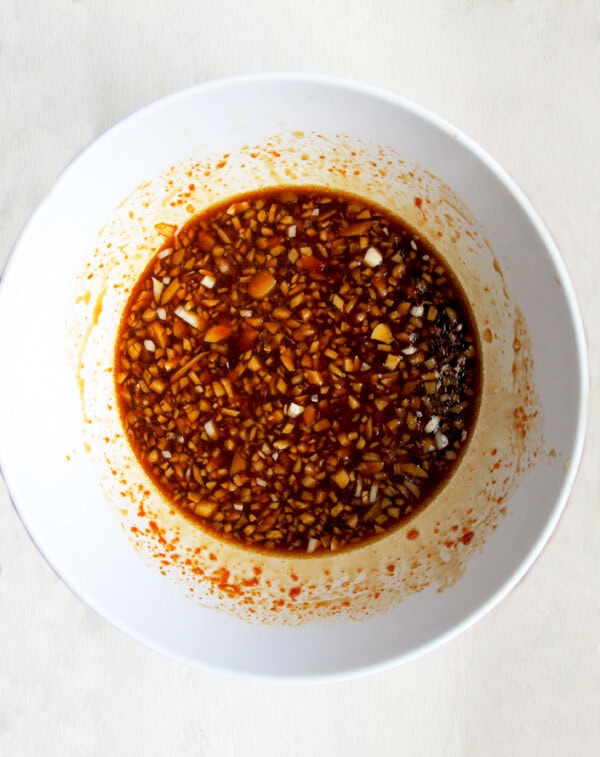 I marinated the wings for a few hours (about four), baked them for 25 minutes and served them just like that with no extra sauce. The flavors were nicely infused and the meat was juicy and tender. The skin was the star of the show, but that's a given considering it was coated with all the goodness from the sauce.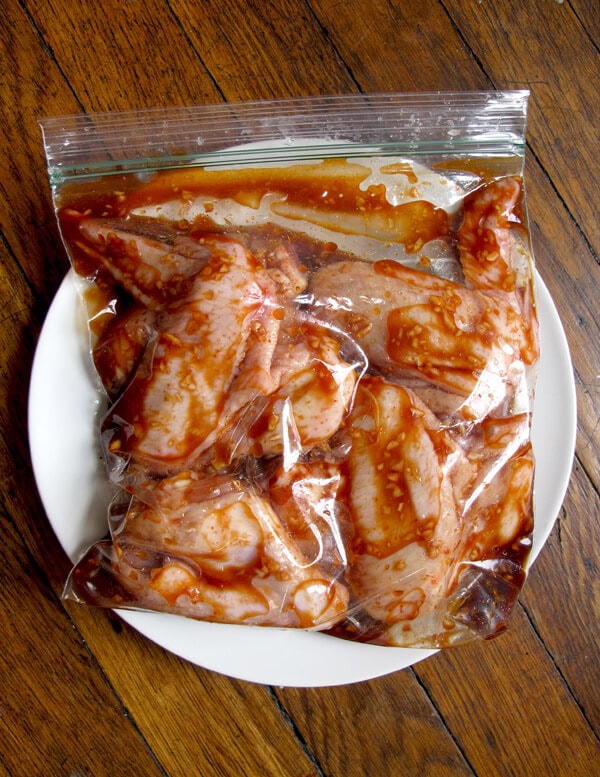 We had a full Korean dinner that night: I served the Korean chicken wings with jijimi, pickles, brown rice and soondubu jigae (spicy silken tofu and seafood soup), which I will be publishing soon.
Mani tuseyo (please enjoy)!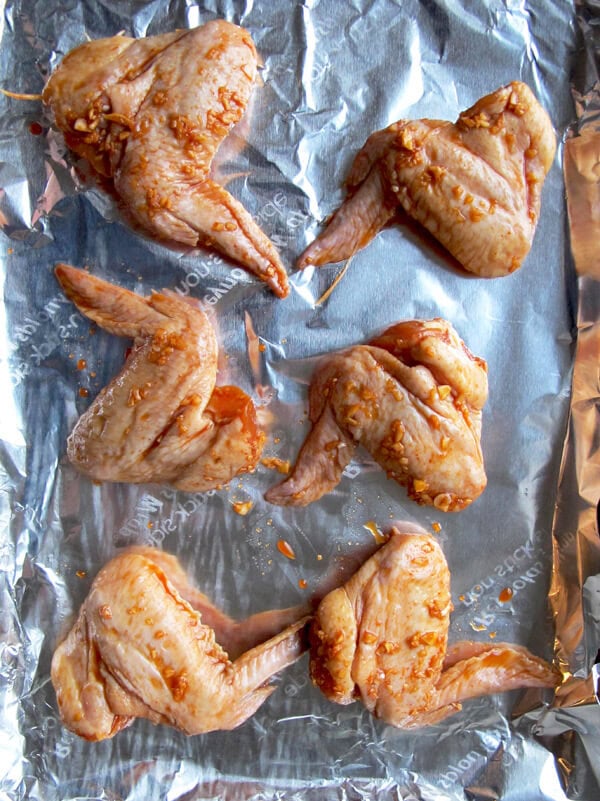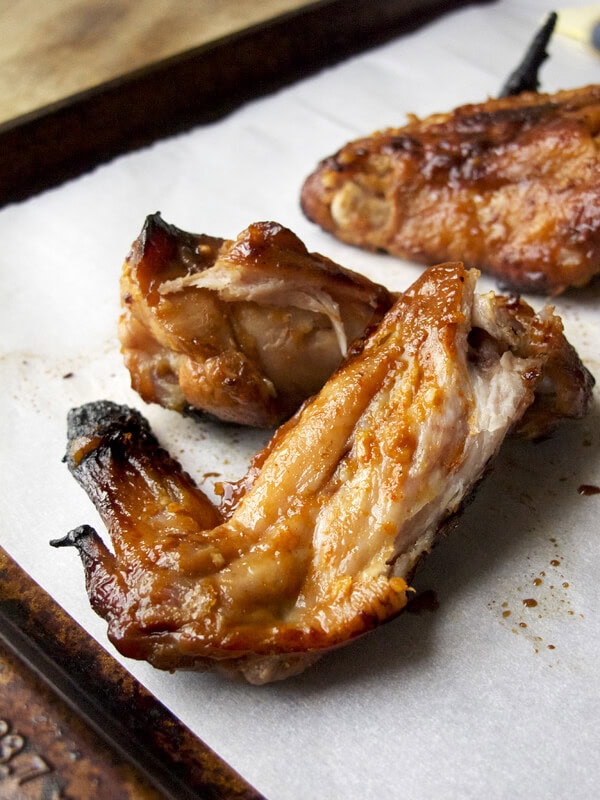 Did you like this Korean Chicken Wings Recipe? Are there changes you made that you would like to share? Share your tips and recommendations in the comments section below!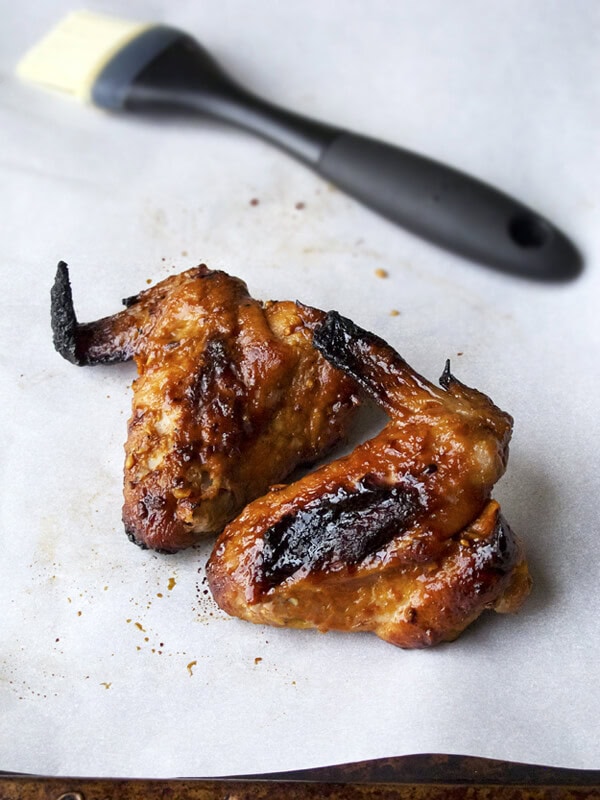 | | |
| --- | --- |
| | |
Mix all the ingredients for the marinade in a bowl until sugar has dissolved.

Use a tupperware or ziploc bag. Add chicken wings and marinade, making sure all the wings are coated. Refrigerate for at least 3 hours.

Preheat oven to 425ºF. Line a baking sheet with aluminum foil and place the wings flat onto it.

Bake for 25-30 minutes, turning them over halfway through the cooking process. Baste the wings a few times with the marinade. The wings are ready when the skin is crispy and golden brown.
You can refrigerate your leftover Korean chicken wings for 2-3 days - but nothing beats the crunch of eating them fresh out of the oven!
This Korean Chicken Wings Recipe Is:
High in niacin
High in selenium
High in vitamin B6