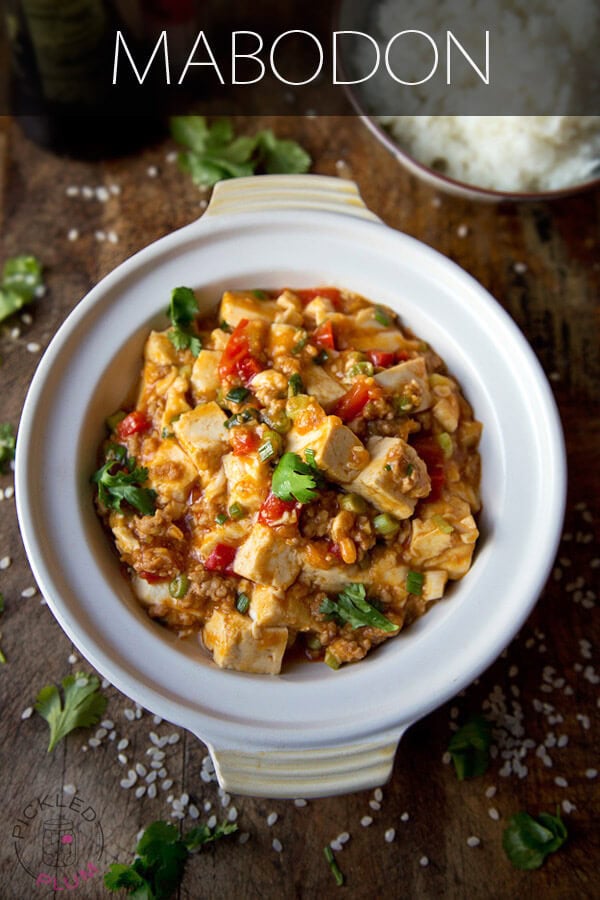 Mabodon (Tofu and Minced Pork in Spicy Sauce)
Mabodon is one of those dishes that looks complicated but really isn't. Granted, there are quite a few ingredients needed for this particular mabodon recipe but the cooking process itself doesn't take long. If you are not familiar with it, mabodon is a popular tofu and minced pork dish that's stir fried in a hot and spicy sauce.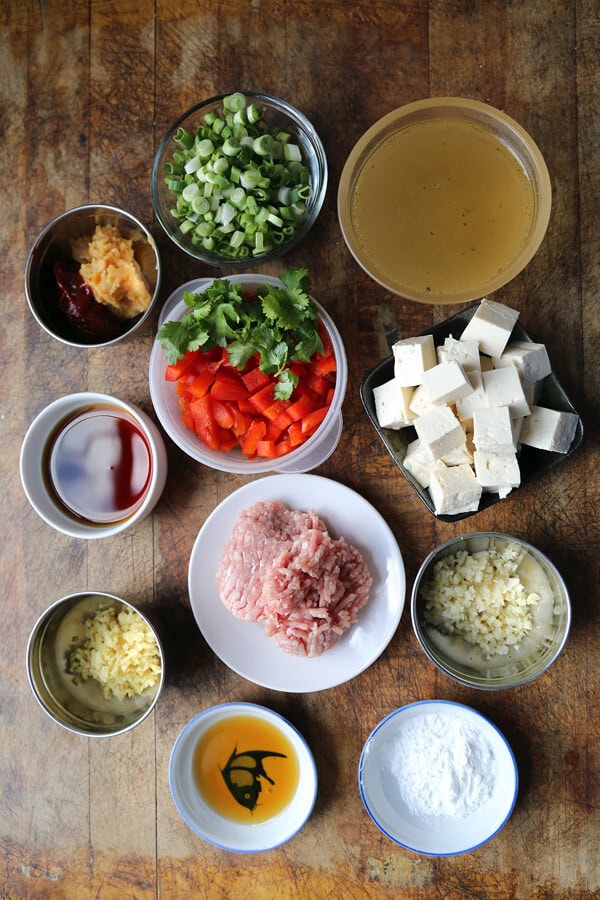 The origins of mabodon are deeply rooted in the Sichuan province of China where they are known to produce tongue numbing, fiery hot dishes. During the last century, Chinese restaurants started popping up everywhere in Japan and mabodon soon became the most popular dish on the menu. Because Japanese people have a low tolerance for hot and spicy, the dish was then readapted without peppercorns and chiles. And thus Japanese mabodon was born; sweeter and much milder than its Szechuan relative.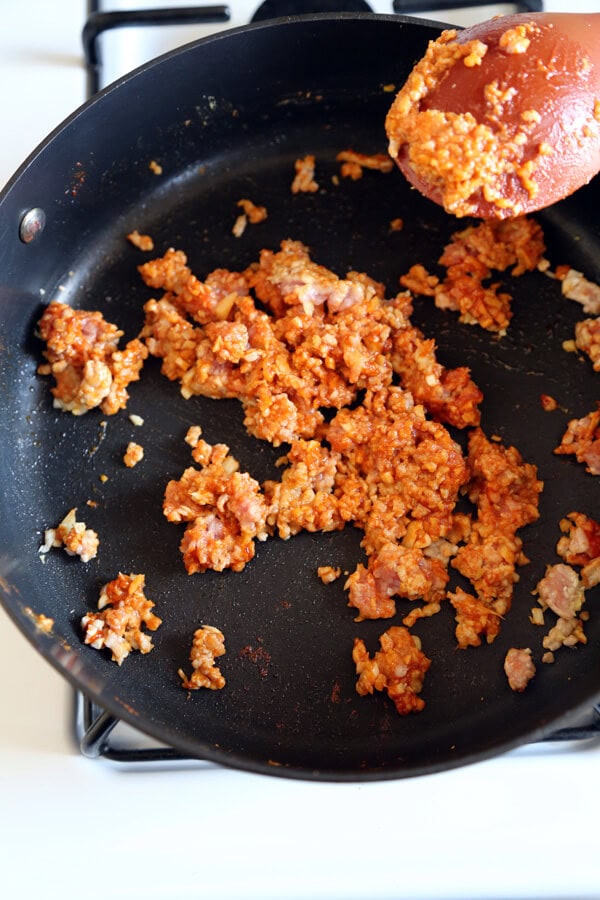 My take on mabodon has less minced pork than is usually suggested and more vegetables to make it light and healthy. You can of course go all minced pork without any peppers if you prefer it that way, it will be just as good! The flavors are also a little different – think of the classic Japanese mabodon but with a punch of sweet and sour. Despite these slight changes, my mabodon is served the same way; on a bed of steamed white Japanese rice since it is after all part of the donburi family. This is plenty of food by itself but if you would like to serve it with something on the side, I would recommend some cucumber kimchi, a Japanese potato salad or a simple daikon miso soup.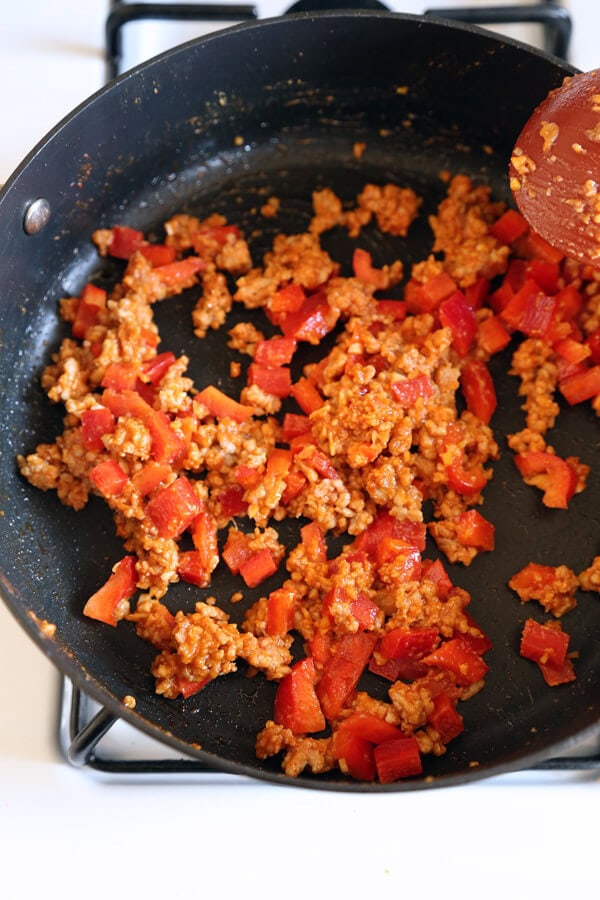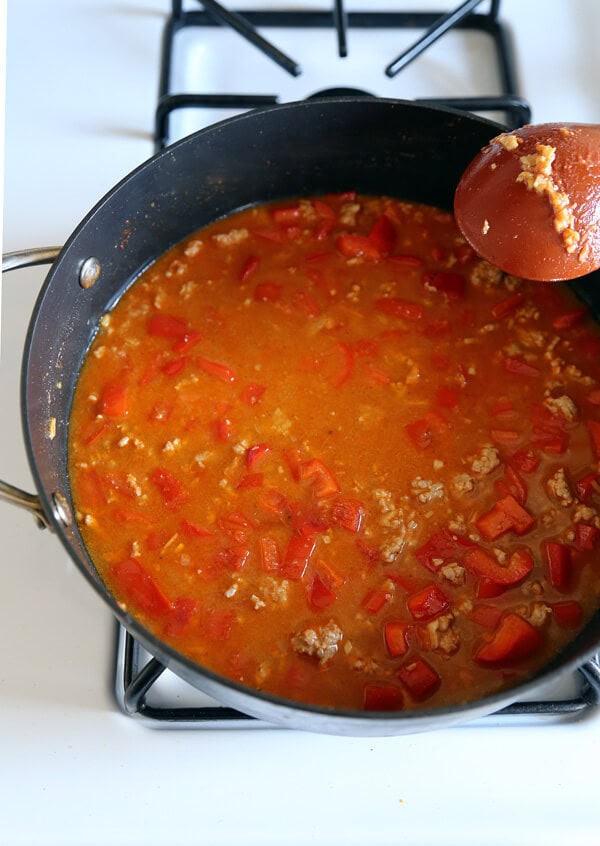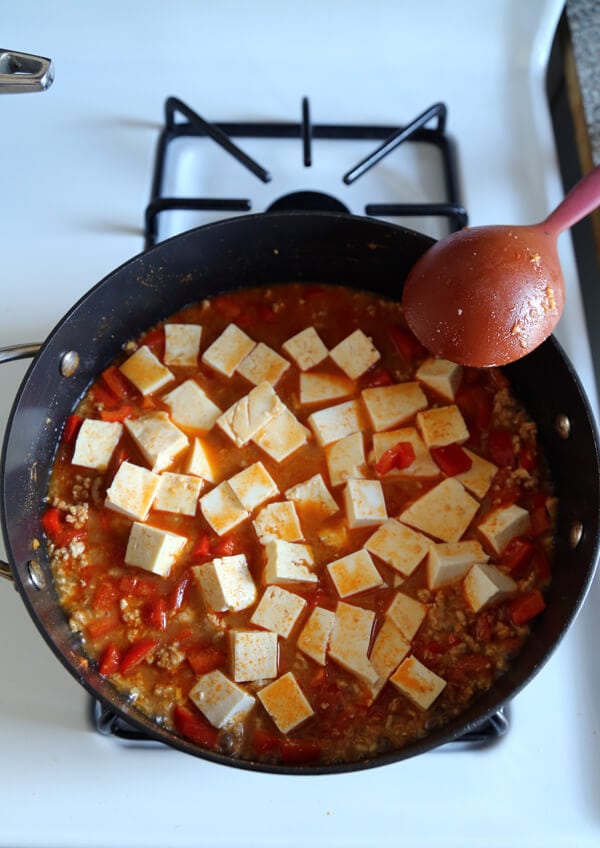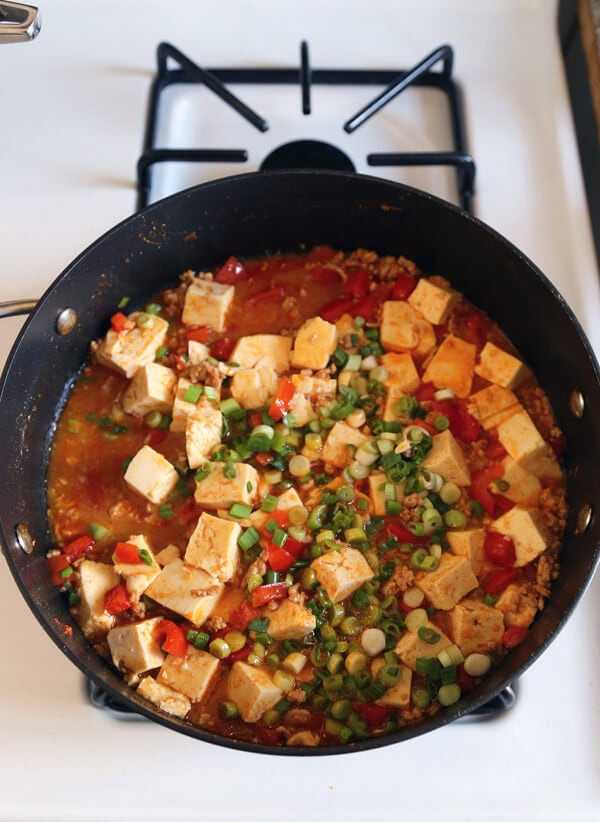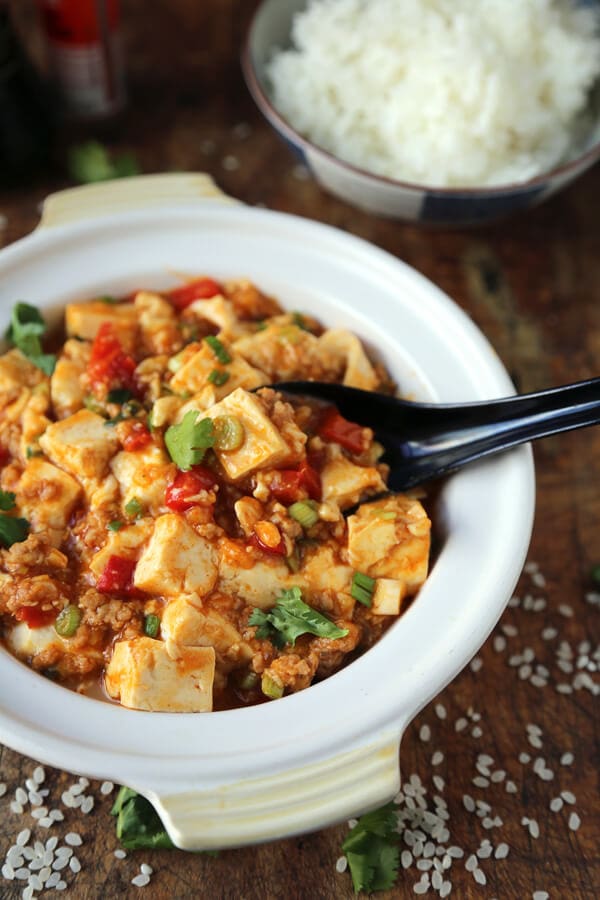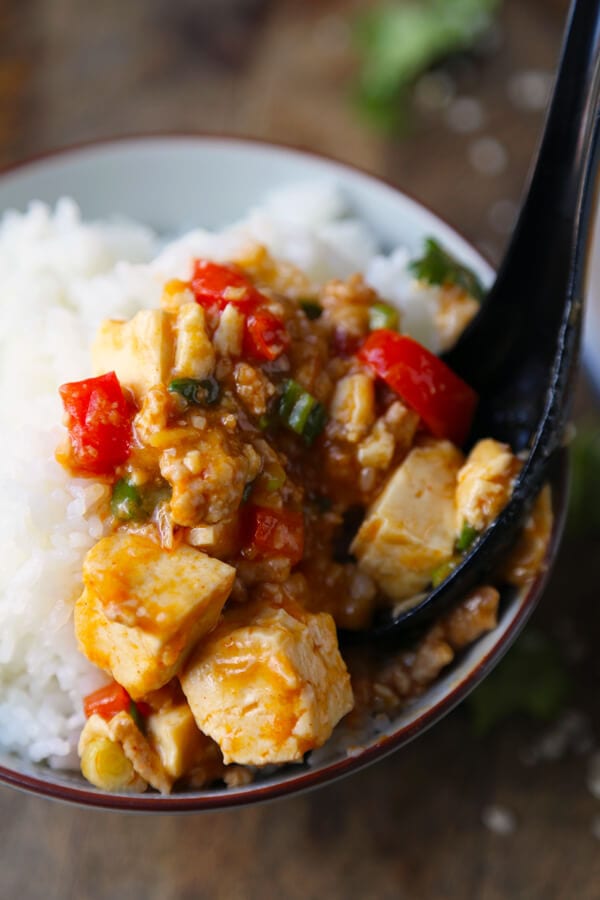 Mabodon - Tofu and Ground Pork in Spicy Sauce
Ingredients
¼ lb (about ½ cup) ground pork
1 tbsp vegetable oil
1 thumb size ginger (about 1½ tbsp), peeled and finely chopped
2 garlic cloves, finely chopped
1 tbsp white miso paste
1 tbsp gochujang
½ red bell pepper, finely diced
2 tbsp soy sauce
2 tbsp sake
1 cup chicken stock
1 package (14oz / 396g) medium firm tofu (or soft is good too), drained and cut into bite size cubes
1 tsp sesame oil
1 tbsp katakuriko (potato starch) mixed with 1 tbsp water
1 tsp rice vinegar
4 scallions, finely chopped
cooked Japanese rice, to serve with
Instructions
- In a pan over high heat, add vegetable oil, ground pork, garlic, ginger, miso paste and gochujang. Break apart ground meat and cook for 3 minutes, or until pork is cooked through.
- Add bell pepper and cook for 2 minutes.
- Add soy, sake, chicken stock, stir and bring to a boil.
- Add tofu, lower heat and simmer for 5 minutes.
- Add sesame oil, katakuriko mix and rice vinegar. Stir well.
- Add scallions, turn the heat off and serve on top of warm Japanese rice.
Nutrition Information
Serving size:
4
Calories:
368
Fat:
23g
Saturated fat:
4g
Unsaturated fat:
17g
Trans fat:
0g
Carbohydrates:
16g
Sugar:
3g
Sodium:
671mg
Fiber:
4g
Protein:
27g
Cholesterol:
28mg