Tofu and broccoli with spicy oyster sauce
After many Thanksgiving leftover lunches and dinners, it's time to get back on track and down the healthy route! I cooked a massive Thanksgiving meal that I shared with family and friends: Turkey, fresh corn with butter, green bean casserole, mashed potatoes, rutabaga, roasted squash, stuffing and Brussel sprouts with maggi seasoning. On top of all that was gravy, cranberry jelly, a vegetable plate, some bread and avocado cups. Gobble gobble! We had a fantastic meal and more friends joined us later in the evening for a nightcap. Since then, Ben and I have been working our way through the leftovers, pleading ignorance to the large amounts of food we've been consuming. That's until this morning when I woke up looking like I was six months pregnant. Gasp! No need to panic though as there's nothing like the present to do some damage control. Tofu and broccoli with spicy oyster sauce requires very little prepping and is low in fat and calories. It's the perfect dish to make if you're looking to cleanse and detoxify your body after a weekend of over-indulgence. This is exactly what I needed!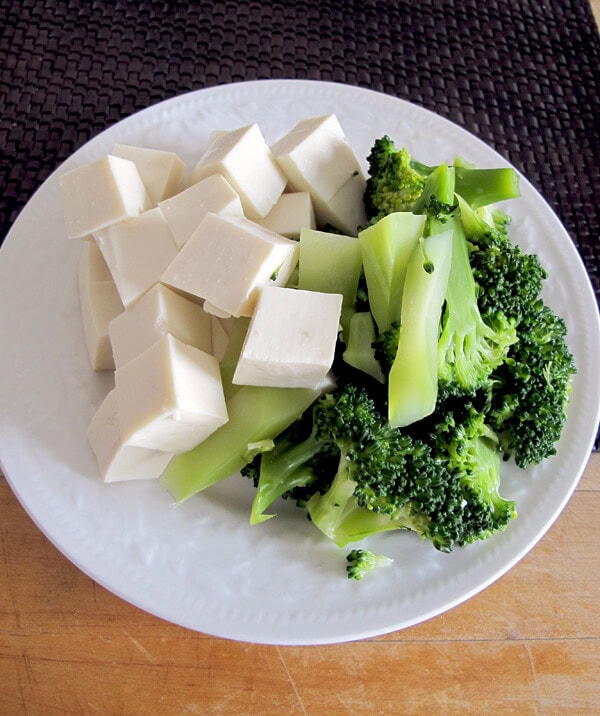 The spicy oyster sauce is thick enough to nicely coat the tofu and broccoli so the sauce doesn't end up sitting at the bottom of the bowl looking sad and watery. So don't be deterred by the 'plain vegetarian' looks of this dish, there's plenty of flavors infused here! It can be served as a salad or a side to chicken (like this incredibly easy basil chicken) or any other types of meats. If you're making a lot, I suggest keeping the sauce separate from the tofu and broccoli and add it just before serving. Silken tofu contains a lot of water so the longer the sauce is kept with it, the thinner it will get.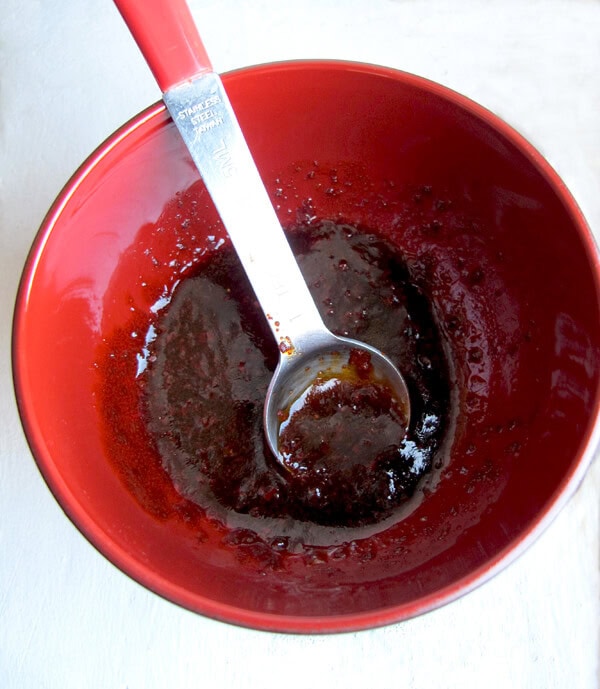 Being able to eat anything without having to worry too much about my weight is only possible if I keep it under control. If I know I'm about to have a weekend of indulgence, I make it a priority to follow it up with a few days of clean and healthy eating.
Balance is key: Gobble gobble + gobble gobble = tired and chubby. But gobble gobble + light and healthy = content, satisfied and feeling great about my body! Happy dieting everyone!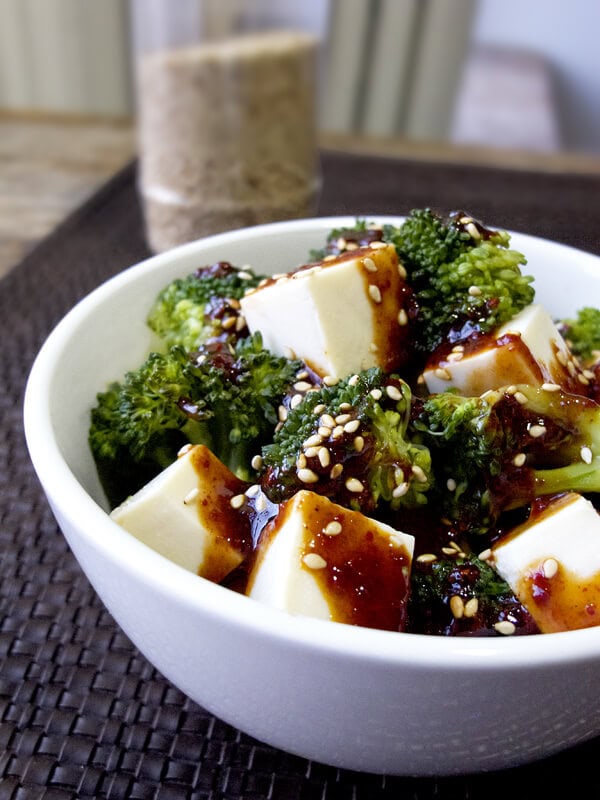 Tofu Broccoli with Spicy Oyster Sauce
Cuisine:
Healthy, Chinese
Ingredients
1 broccoli head, cut into bite size chunks
1 block silken tofu, cut into cubes
Sesame seeds
For the sauce:
1 tsp Korean red pepper flakes
1 tbsp soy sauce
1 tbsp oyster sauce
1 tsp sesame oil
Instructions
- Bring a pot of water with a little salt to boil. Add broccoli and cook for 3 minutes or until broccoli is tender but still yields a crunch. Drain and rinse in cold water. Set aside.
- Arrange the broccoli and tofu in a bowl and pour the sauce over. Sprinkle with sesame seeds. Serve chilled.
For the sauce:
- Mix all the ingredients together in a bowl.
Nutrition Information
Serving size:
3
Calories:
122
Saturated fat:
1g
Unsaturated fat:
3g
Trans fat:
0g