Make your own fajita seasoning in less than 5 minutes, using 7 spices that are most likely in your pantry! It's cheaper, healthier (no additives) and just as tasty!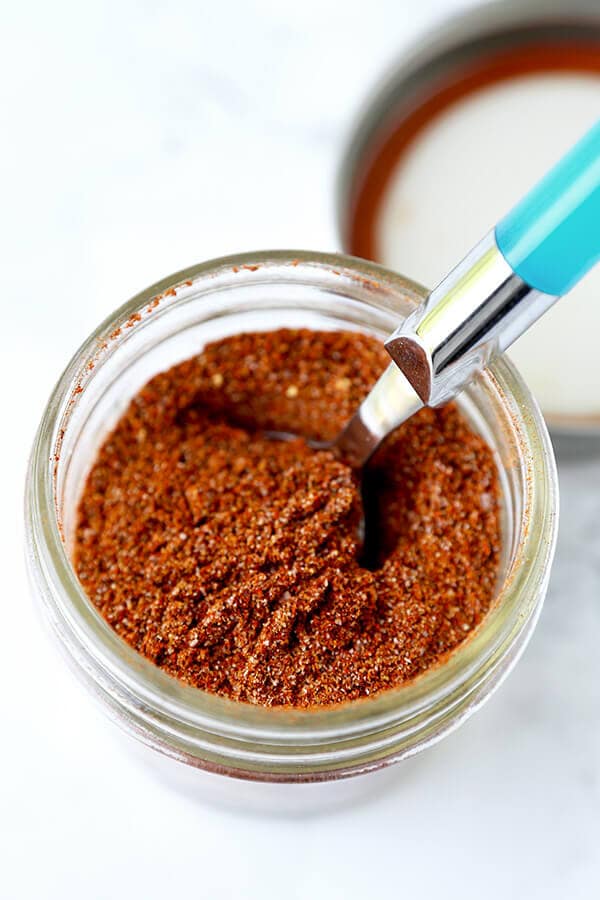 Homemade Fajita Seasoning
Remember the first time you had fajitas? I sure do! My mother and I were nibbling tortilla chips and sipping iced teas (at a chain restaurant that shall remain nameless here). That's when I first heard the approaching sizzle. Everyone else in the restaurant had their heads on swivel as the waiter set the cast iron skillet of beef and chicken fajitas on our table. No lie: I'm pretty sure my jaw hit the floor. There's just something so mesmerizing and visceral about a sizzling platter of meat and veggies! We quickly got to work, loading up our tortillas with creamy guacamole, peppers, onions and meat. The DIY aspect of eating fajitas quickly became my second favorite thing about the whole experience. The BEST part, however, was the taste! What kind of witchcraft went into making something that delicious? Even at that young age, I knew there just had to be some sort of special fajita seasoning mix at play.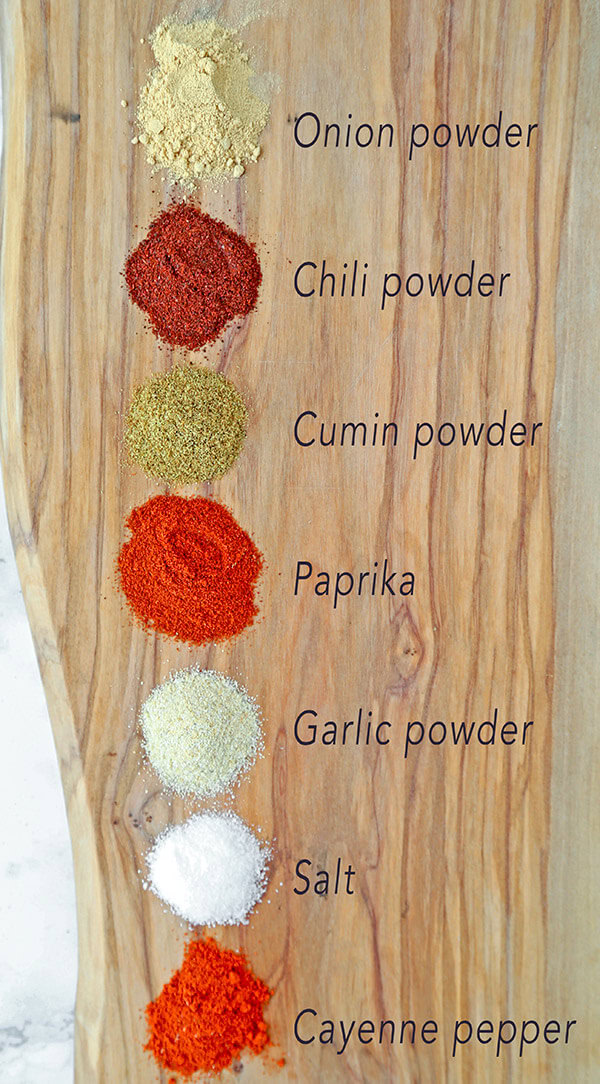 Easier Than it Sounds
Let's get this out of the way: making homemade fajita seasoning in your kitchen is pretty darn easy. In fact, you may have the lion's share of the ingredients you'll need just hanging out on your spice rack already. There's no need to buy a pre-made packet of fajita seasoning at the grocery store. And the best part – if you love fajitas as much as I do – is that you can double up the recipe and keep your mixed spices in a spice bottle for future use.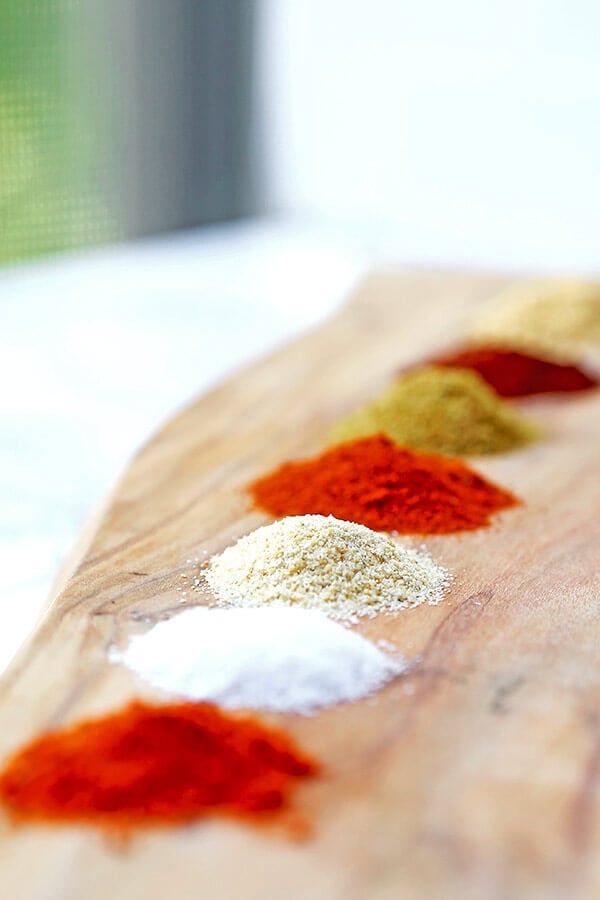 How to Make Fajita Seasoning
This is the easy part. To make fajita seasoning at home, all you have to do is combine a few spices together (7 spices to be exact) and you're off to the races! Something magical happens when the bite of chili powder, the spiciness of cayenne pepper and smoky paprika all meet! I use about 1½ tablespoons of fajita seasoning per pound of protein. Whether you're making beef or chicken fajitas – or you're going with tofu or seitan for a vegetarian version, the ratio should be roughly the same. Pro tip: If you're preparing your veggies separately from the protein, you can also use a bit of your fajita seasoning mix when cooking the bell peppers and onions!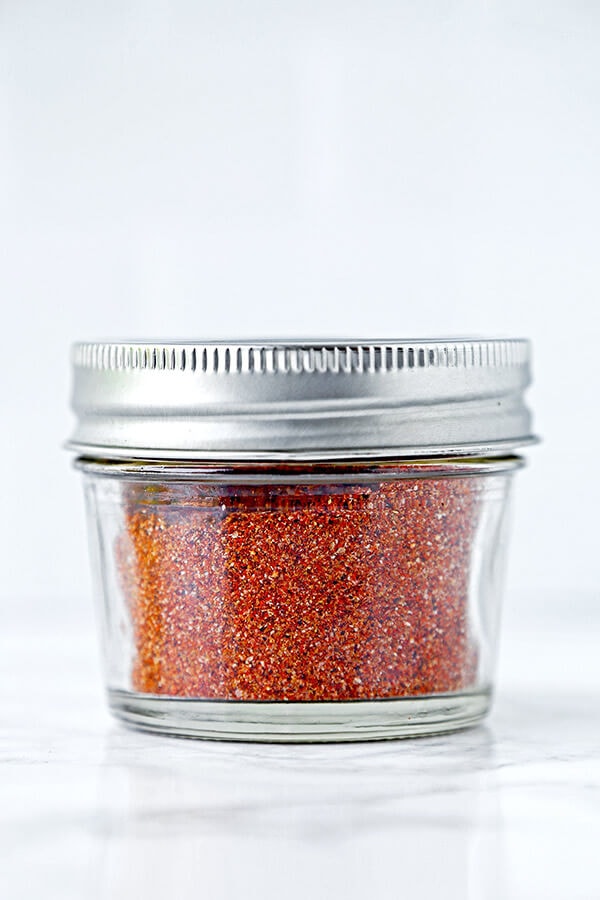 Flame and Flavor
The secret to making great fajitas isn't much of a secret at all. You just need a smoking hot skillet and flavor. This south-of-the-border spice mix is the flavor portion of that easy two-part-equation. It's pretty amazing how a few simple simple spices mixed together can form something so deeply flavored. While not quite a dry rub, this homemade fajita seasoning mix could be used that way if you want to pre-treat your chicken or beef. Otherwise, just add this spice mix as you cook – and you'll be rolling up delicious tortillas full of meat and veggies that are so good they'll make your head spin in no time!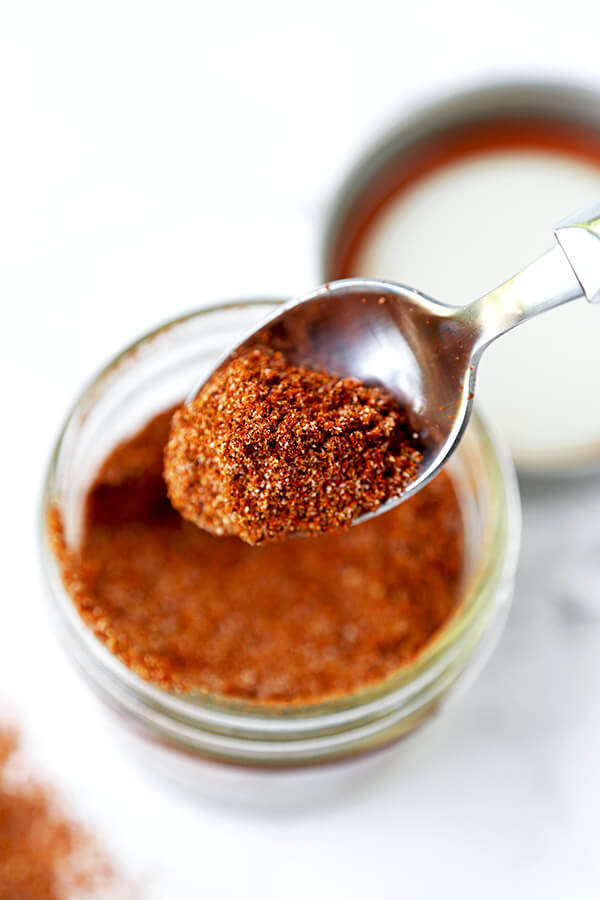 Everytime I use this delicious fajita seasoning mix at home to whip up seitan or chicken fajitas, I think of that epic first Mexican meal with my mom. That's when the sizzle really got into my bones. What about you? Is there something you cook in your kitchen that transports you back to the first time you tried it as a kid? I'd love to hear about it in the comments below!
Other simple, delicious recipes packed with south-of-the-border flavor: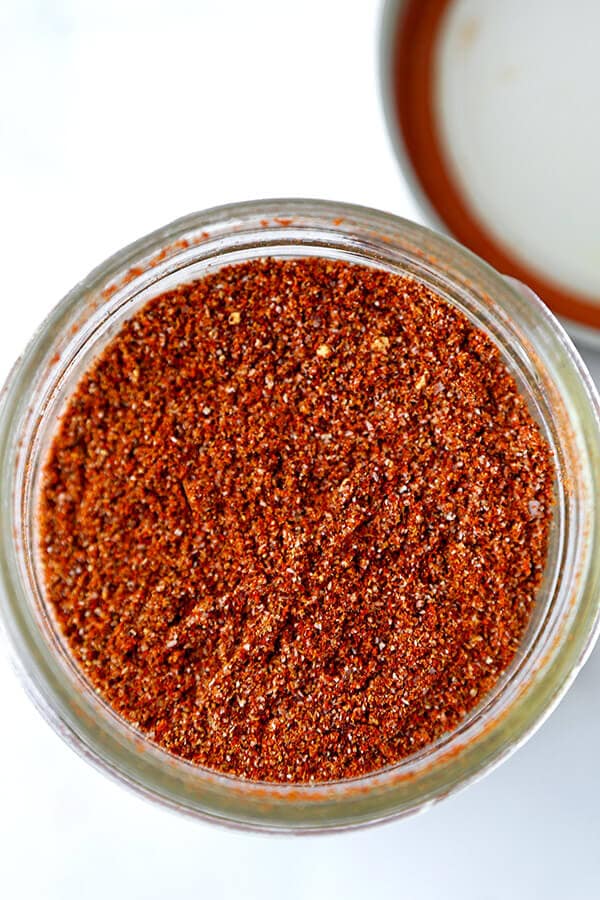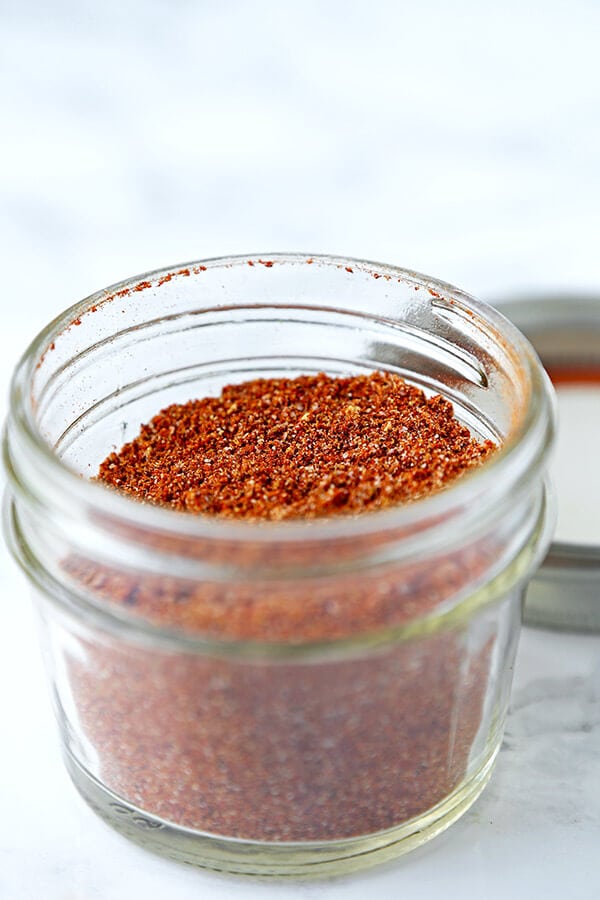 Did you like this Fajita Seasoning Recipe? Are there changes you made that you would like to share? Share your tips and recommendations in the comments section below!
3

tablespoons

chili powder

1

tablespoon

kosher salt

1

tablespoon

cumin powder

2

teaspoons

garlic powder

2

teaspoons

onion powder

1

tablespoon

paprika

1

teaspoon

cayenne pepper
Mix all the ingredients in a bowl and transfer to a jar or air tight container.

Use about 1 1/2 tablespoons fajita seasoning per 1 pound of protein.