Spicy and sweet, these honey sriracha tofu cubes are crispy on the outside and silky on the inside. This is one of those healthy tofu recipes you can't stop eating! Ready in 15 minutes from start to finish.
Honey Sriracha Tofu
There are plenty of tofu recipes out there but not all of them are equal.
Tofu can be spectacular if you know how to prepare bean curd and cook it the right way. It can also be bland and terrible if it gets treated like an afterthought. Serving tofu plain is what you want to stay away from doing.
Ick!
Give it love and attention and it will reward you by becoming the center piece of your recipes.
Take mapo tofu for example – it has everything a food lover could ever hope for. Texturally, it's gooey, silky and easy to eat. On the flavor front it's hot, savory, nutty, salty and jam-packed with umami. It's one of those dishes that gets perfect score on everything. This is what to strive for when cooking with tofu. The preparation is as important as the seasoning and creation of the dish.
This honey sriracha tofu hits all those points which is why it's one of the most popular recipes on my blog!
The best part?
It only takes 15 minutes to make! I've added this meal to my speedy meal rotation. When I'm tired and can only handle cooking with a few ingredients, this is the recipe I make. It's such a simple dish and yet it's so packed with yumminess! It's basically sweet and spicy tofu cubes that are dusted with cornstarch and pan fried until crispy.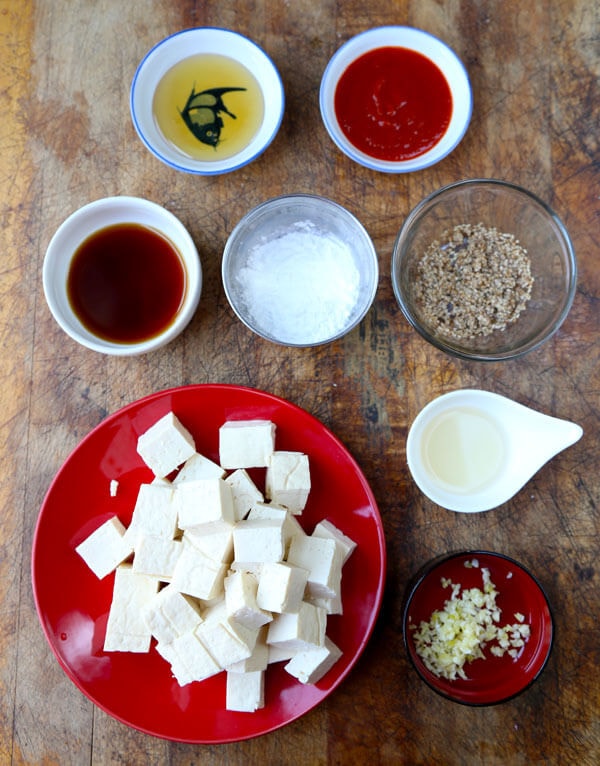 I use medium firm tofu for this recipe for specific reasons. The tofu needs to be firm enough to handle being tossed in cornstarch and soft enough to have a silky, almost melt in your mouth effect when bitten into it.
The best of both worlds crammed into one perfect bite!
I've come a long way since the first time I cooked with tofu. The only way I used to eat it was chilled with a drizzle of soy sauce and topped with grated daikon. The dish actually has a name – hiyayakko – which is a traditional Japanese side dish served in the summertime.
As I got better at cooking and improving my skills with the wok, I started substituting meat for tofu in stir fries. Then I got into marinating the cubes. The more I used tofu in my cooking and the more impressed I became with this ingredient. I added tofu to my smoothies to add creaminess, deep fried them into crispy strips to use as salad toppings and used the grill to impart a smoky element that mimicked lightly charred meat.
Nowadays I love cooking with tofu – it's become such a fun adventure!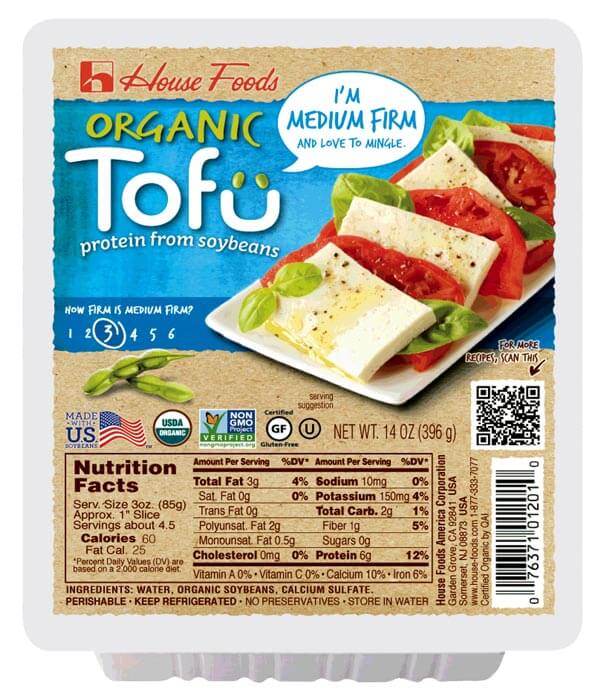 Taking a break from eating meat
Tofu is the perfect ingredient to use when you want go easy on meat. It's lower in calories and fat, is still filling and to boot, is very nutritious. And as much as I enjoy having chicken, I always choose tofu over it because of its strong anti aging properties.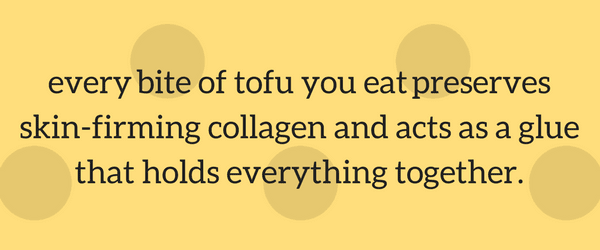 Tofu is rich in isoflavones which helps prevent collagen breakdown. Think of it this way: every bite of tofu you eat preserves skin-firming collagen and acts as a glue that holds everything together. Beauty on a physical level also starts from the inside so the more "beauty foods" you eat, the more radiant your skin will be!
I'm partnering up with House Foods for this quick and easy honey sriracha tofu recipe. We thought using sriracha would be a great idea since it's such a popular condiment – everyone is putting it on everything these days!
Pairing sriracha with honey seemed like a natural choice; balance heat and acidity with a little sweetness and ta da! You suddenly find yourself with a dish that encompasses many of South East Asia's classic flavors that taste best together with a bowl of rice. It's easy to picture myself chowing down on something like this honey sriracha tofu in a food court somewhere in Singapore or Malaysia.
Absolutely delicious!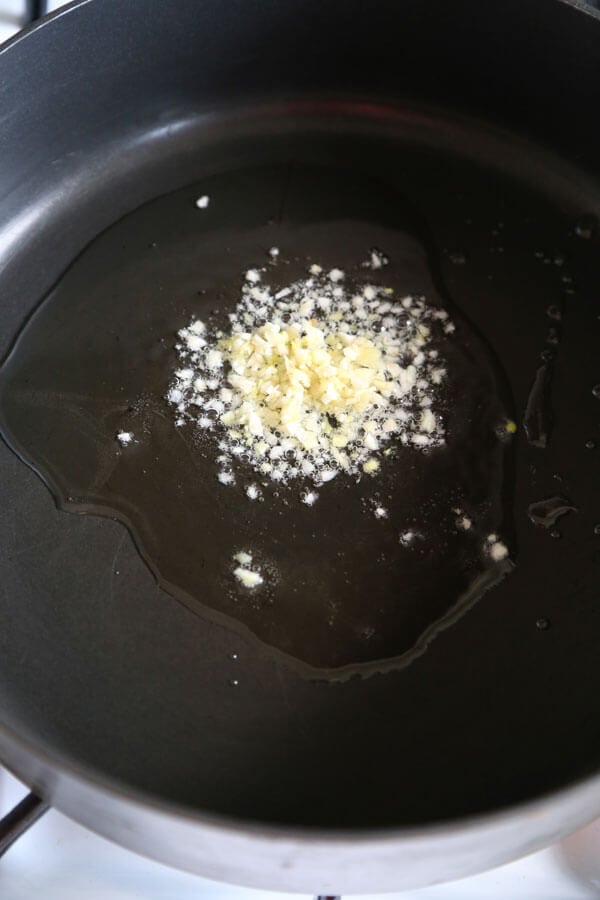 I've been cooking with House Foods products for years so it was a happy surprise when they contacted me to see if I would be interested to work with them on a recipe.
Of course I would!
One of the reasons why I have been a House Foods fan is the fact that all of their soy bean based products contain no GMO and are 100% U.S. grown. Knowing what is in my food and where it comes from is something I value dearly. I also like that they use rooftop solar electric panels in their California facility to reduce emissions. I'll always be a supporter of companies who take responsibility for their impact on the environment. Add all these positive points to their yummy tasting foods and you can see why I have been a returned customer for so long!
Are you a tofu lover looking for more yummy tofu recipes? Here are my top 10 favorites: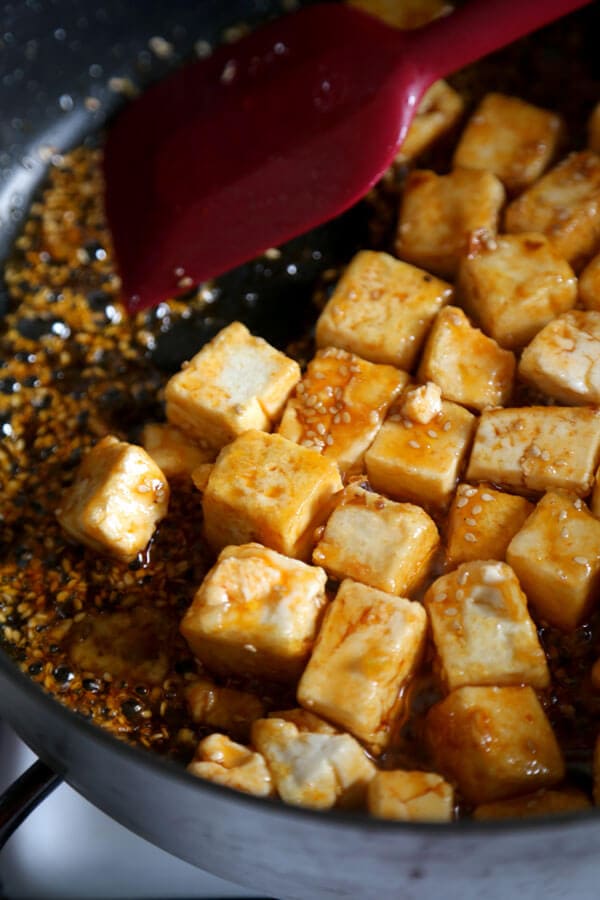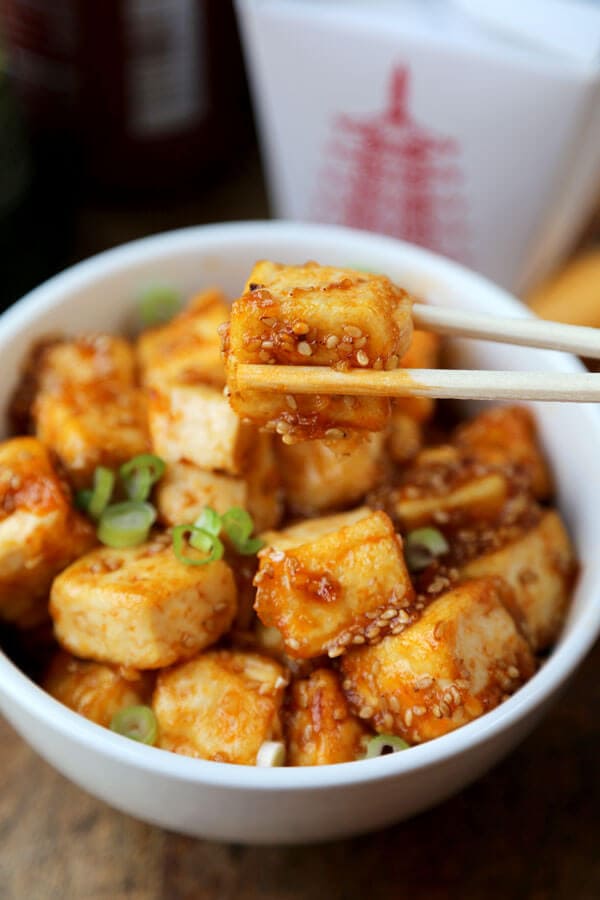 Did you like this Honey Sriracha Tofu Recipe? Are there changes you made that you would like to share? Share your tips and recommendations in the comments section below!
Serve this recipe with a side of Japanese rice. Watch our video on How To Make Japanese Rice the stove top or rice cooker method!
Hot and sweet, this House Foods Honey Sriracha Tofu recipe tastes like the best Asian take out! It's also healthy and only takes 15 minutes to make from start to finish!
Courses

Main, Tofu

Cuisines

easy, vegetarian, healthy
Servings

Prep Time

2

people

5

minutes
Servings

Prep Time

2

people

5

minutes
Hot and sweet, this House Foods Honey Sriracha Tofu recipe tastes like the best Asian take out! It's also healthy and only takes 15 minutes to make from start to finish!

Courses

Main, Tofu

Cuisines

easy, vegetarian, healthy

Servings

Prep Time

2

people

5

minutes

Servings

Prep Time

2

people

5

minutes
14

ounce

block House Foods medium firm tofu

1

clove

garlic

minced

2

tablespoons

sriracha sauce

1

tablespoon

soy sauce

1 1/2

tablespoon

honey

1

tablespoon

rice vinegar

2

tablespoons

potato starch or corn starch

for dusting

2

tablespoons

vegetable oil

or other neutral oil

1

teaspoon

sesame oil

1

tablespoon

sesame seeds

1

scallion

finely chopped (optional)
Drain tofu and wrap in paper towel or tea towel to remove excess water. Repeat 3 to 4 times until the tofu is drier. Slice tofu into 1-inch cubes.

Whisk garlic, sriracha, soy sauce, honey and rice vinegar in a bowl and set aside.

Dust tofu with corn starch until all sides are coated.

Use a medium large pan and turn the heat to high. Add oil and when the oil is hot, almost smoking, add tofu cubes. Be careful of oil spits! Fry on each side for 2-3 minutes without touching or tossing too much, until golden brown.

Add sauce and gently coat tofu cubes. Cook for 3 minutes.

Turn the heat off and add sesame oil and sesame seeds.

Stir once more to evenly coat tofu cubes and serve topped with scallions.
This Honey Sriracha Tofu Recipe Is:
Cholesterol free
High in calcium
High in manganese
Potato starch (katakuriko) is most often used in Japanese cooking. Much like cornstarch, it gives sauce and gooey texture and turn light and crispy when deep fried
This  honey sriracha tofu recipe first appeared on Pickled Plum.



More Yummy Tofu Recipes: