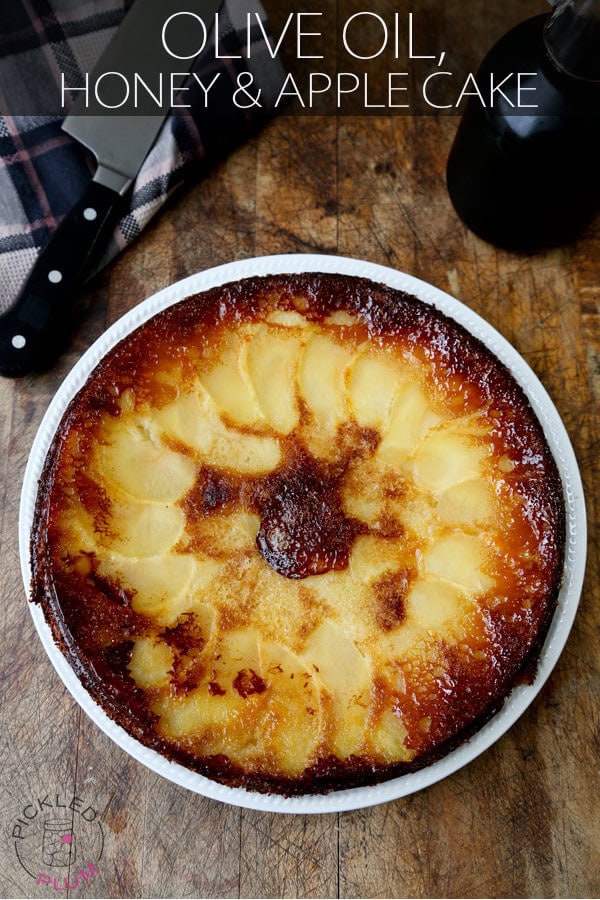 Olive Oil, Honey & Apple Cake
OH do I wish I could bake this well without having to follow a recipe! The truth though is that I'm not very good at baking because I don't do it enough and rarely use the exact measurements. So when I bake I choose easy recipes that won't cause too much frustration in the kitchen; something like a sponge cake or a simple pie. When I think about apple pie, my mind goes straight to American cuisine. However, when I think about apple cake, I think more in terms of a French tartelette or a honey apple cake like this one – Sweet but not so sweet that you can barely taste the apples. Instead, this apple cake is a little tart, floral, sweet and fruity.  It's the adult version of your grandma's sweet apple pie.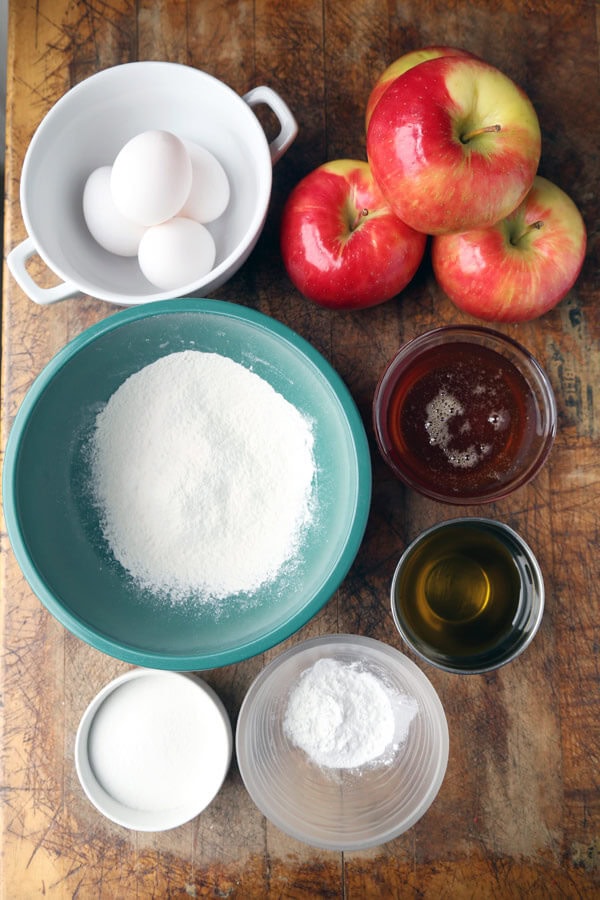 I make this apple cake A LOT because it's super simple and really delicious. It's also not that bad for you since it is made with extra virgin olive oil as opposed to hydrogenated oil or butter. The idea for this apple cake is very simple; put the equivalent of 4 peeled, cored and sliced apples in the bottom of a cake pan, pour batter on top and bake for 20 minutes. Then halfway through, take the apple cake out of the oven, pour the honey and egg mixture on top and bake for another 15-20 minutes. Flip it over on to a serving plate and that's it!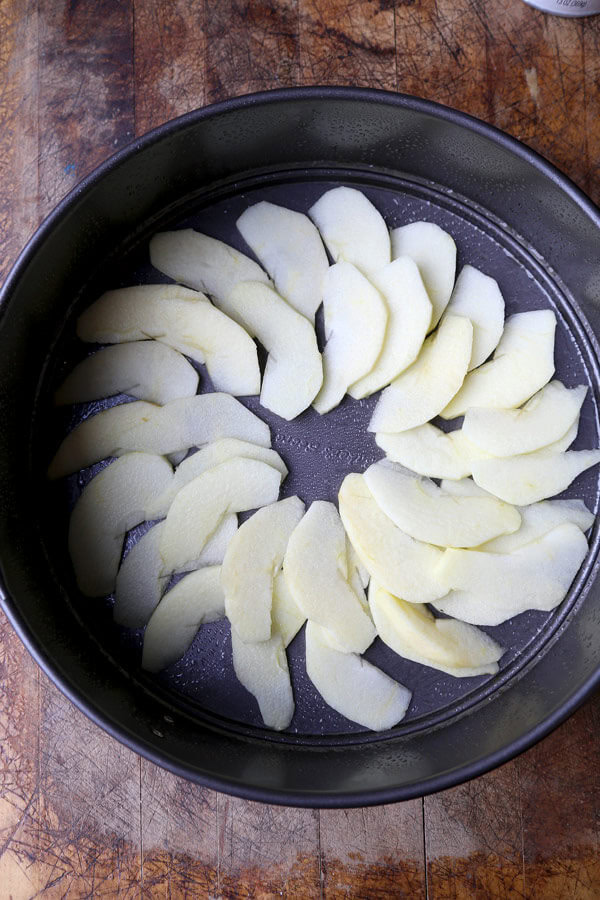 The apples slices and cake batter are suddenly transformed into beautiful golden brown layers of petals and look more like a crème brûlée than a cake. It's a stunning looking apple cake you can proudly serve to your foodie friends who will most likely pull out their phones and post it on Instagram! You can serve it hot or cold along with a freshly brewed pot of coffee and save some for yourself later. One slice is never enough!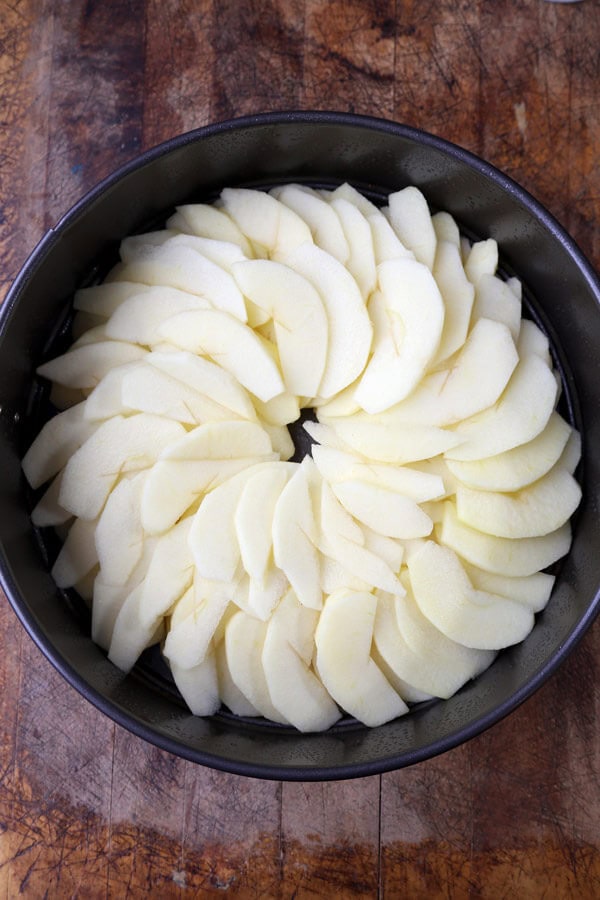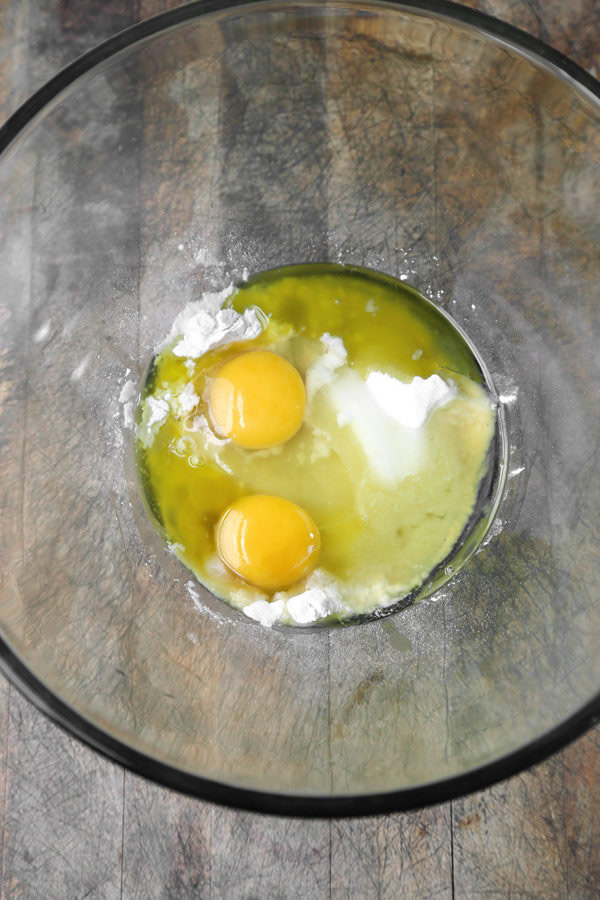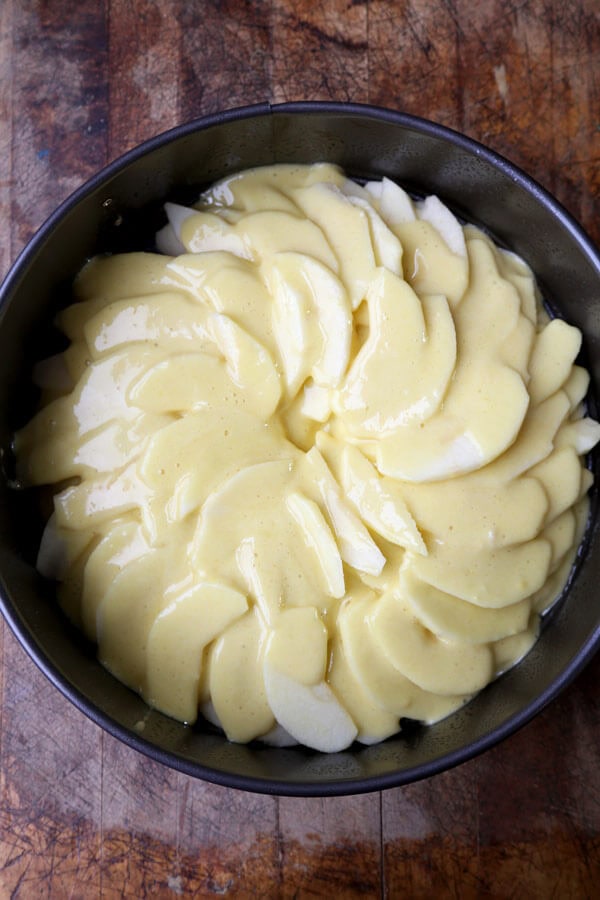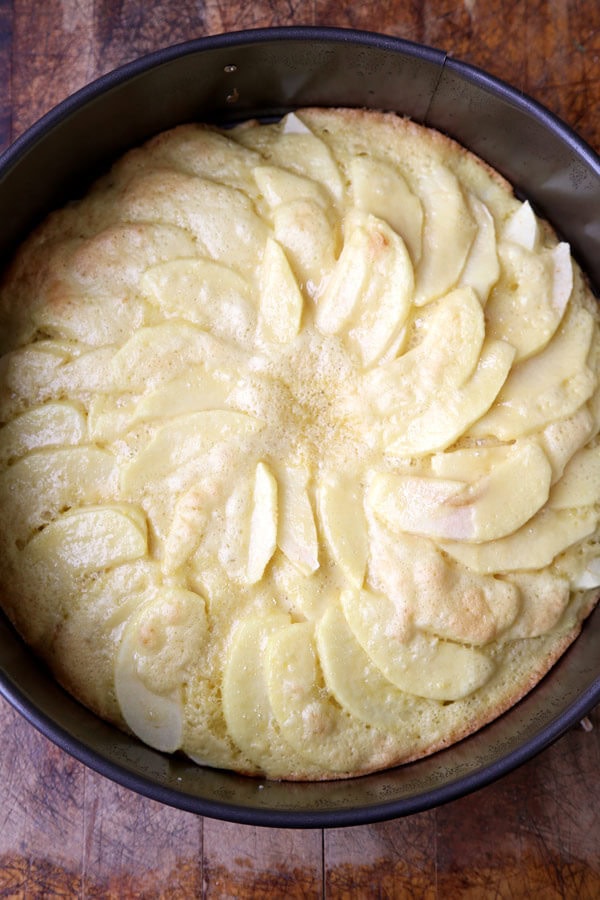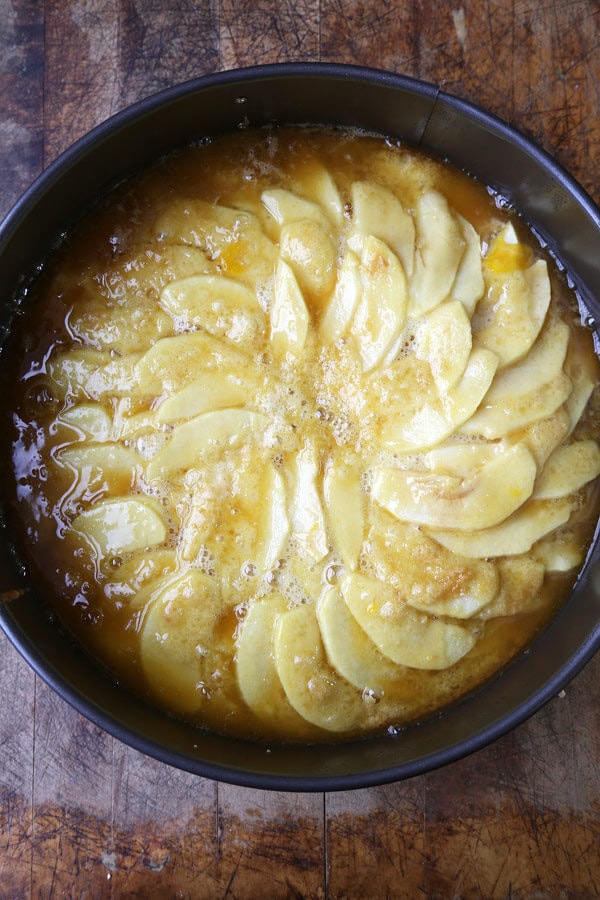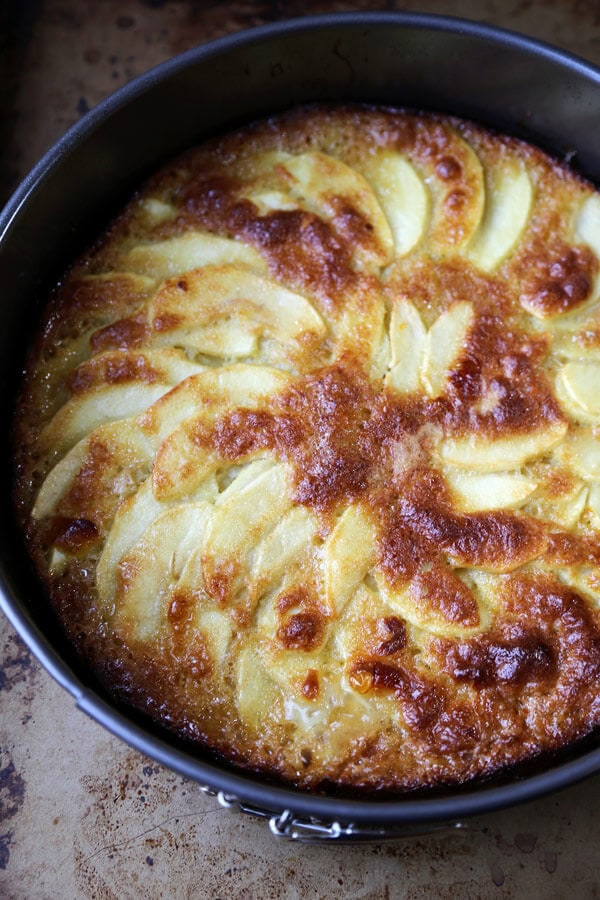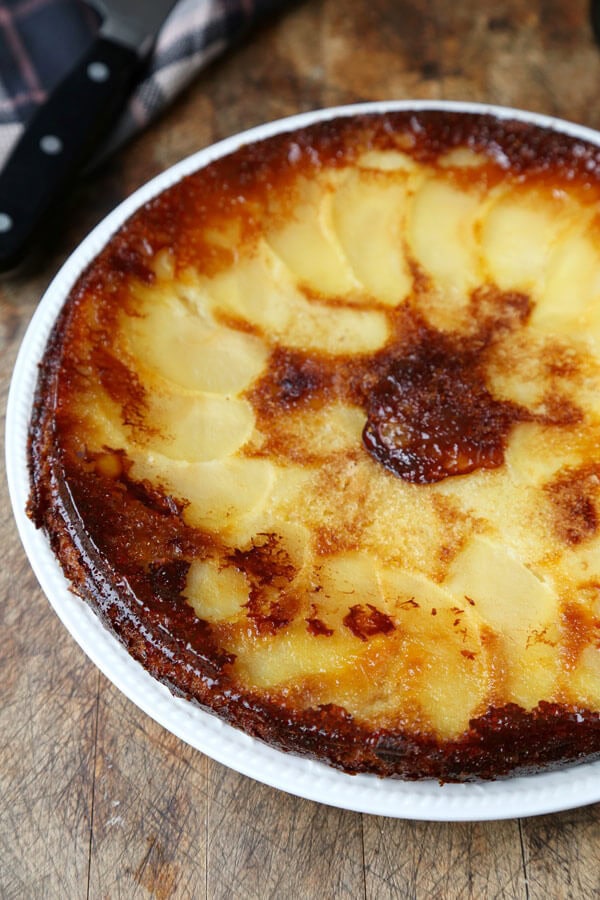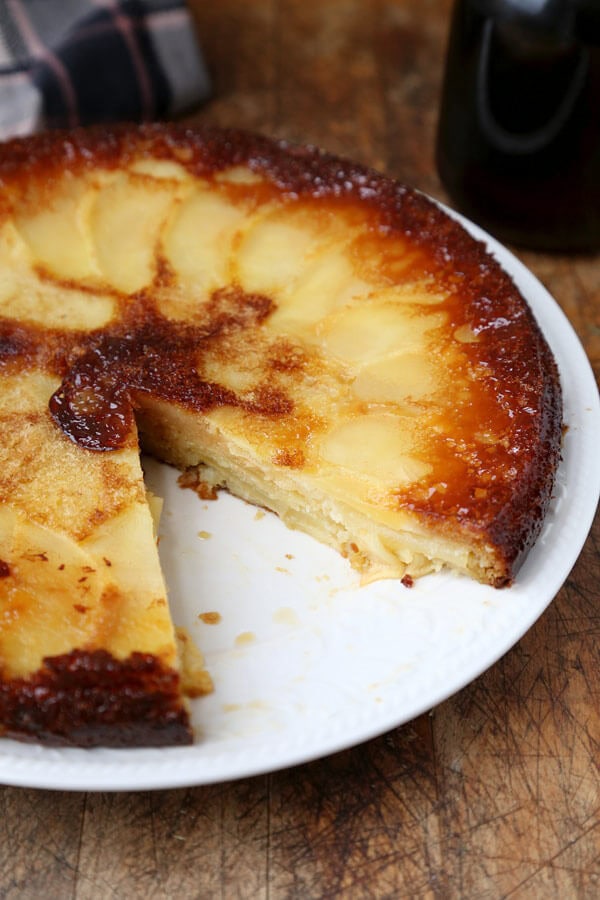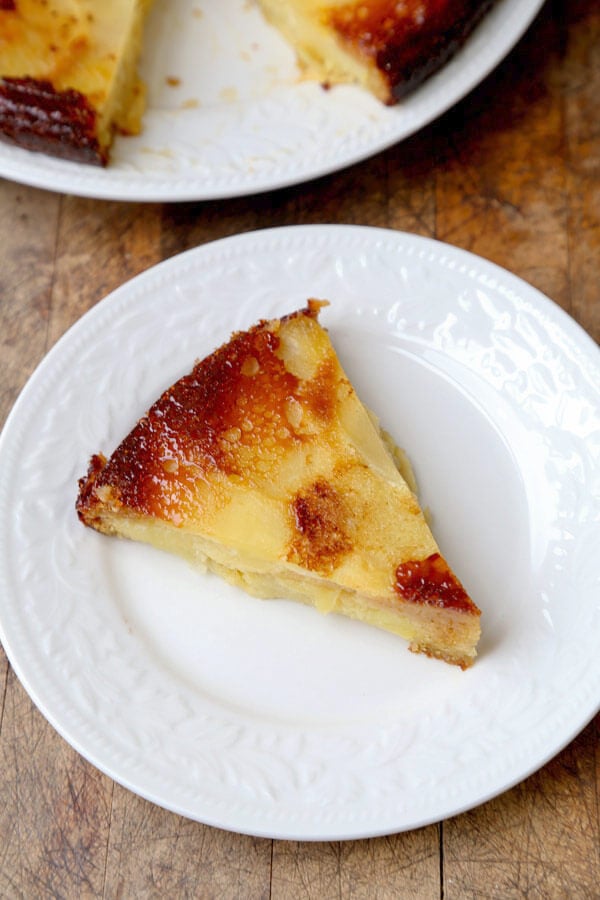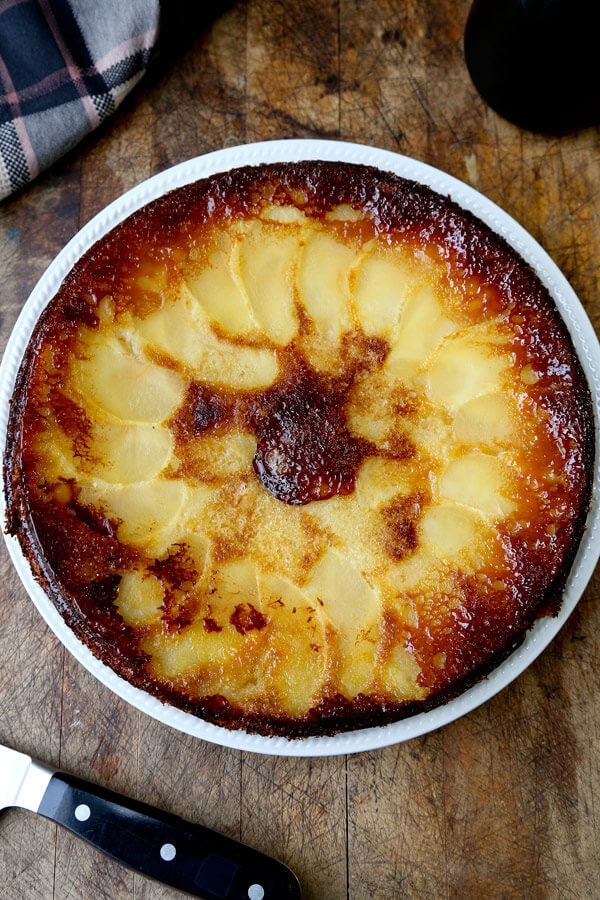 Olive Oil, Honey & Apple Cake
Adapted from Le Pain Quotidien Cookbook, this Olive Oil, Honey and Apple cake will wow your guest for its beauty and simplicity.
Author:
Pickled Plum - Caroline Phelps adapted from Le Pain Quotidien Cookbook
Ingredients
4 red apples(I use Honeycrisp), peeled, cored and thinly sliced
5 tbsp all-purpose flour, sifted
5 tbsp granulated sugar
5 tbsp extra virgin olive oil
1 tsp baking powder
4 large eggs
⅔ cup (150ml) pure honey
Instructions
Preheat oven to 350Fº (180Cº).
Grease and/or line an 8 inch (20cm) cake pan with nonstick parchment paper, then place the apple slices inside.
Put flour, sugar, baking powder, olive oil and 2 eggs in a bowl and whisk until smooth.
Pour batter over the apples and bake for 20 minutes. Take the pan out of the oven and increase heat to 400Fº.
In a bowl, whisk 2 eggs and honey. Pour mixture over the cake and bake in the oven for another 15-20 minutes until golden brown and fork comes out clean when poked in the center.
Serve warm or cold.