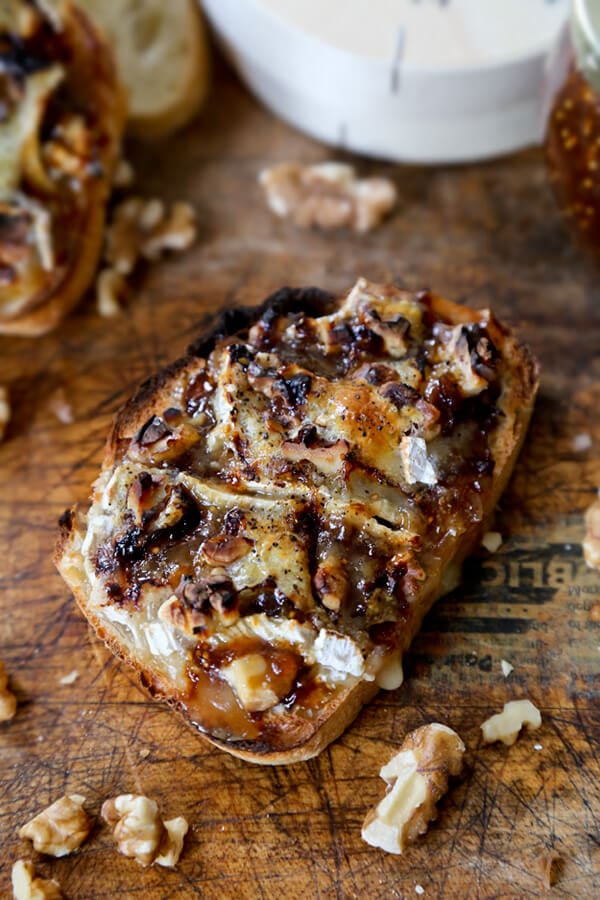 Cheese bread (camembert) with fig and onion jam recipe
French people certainly know how to make baked goods. I grew up in a small
Quebec
town where everyone lived a quiet and modest life. There wasn't much to do beside playing in the park or hanging out at the mall. The city had a handful of restaurants including a pizzeria (that unfortunately caught on fire a couple of years ago), a Cambodian restaurant (delicious), one Mc Donald's and a KFC. We also had a bakery that produced spectacular
milles-feuilles
,
chocolate eclairs
and tartines au figues et camembert (
fig jam
and camembert
cheese bread
). This is the thing about living in Quebec; even if you live in the boonies you can always find amazing bread and
pastries
.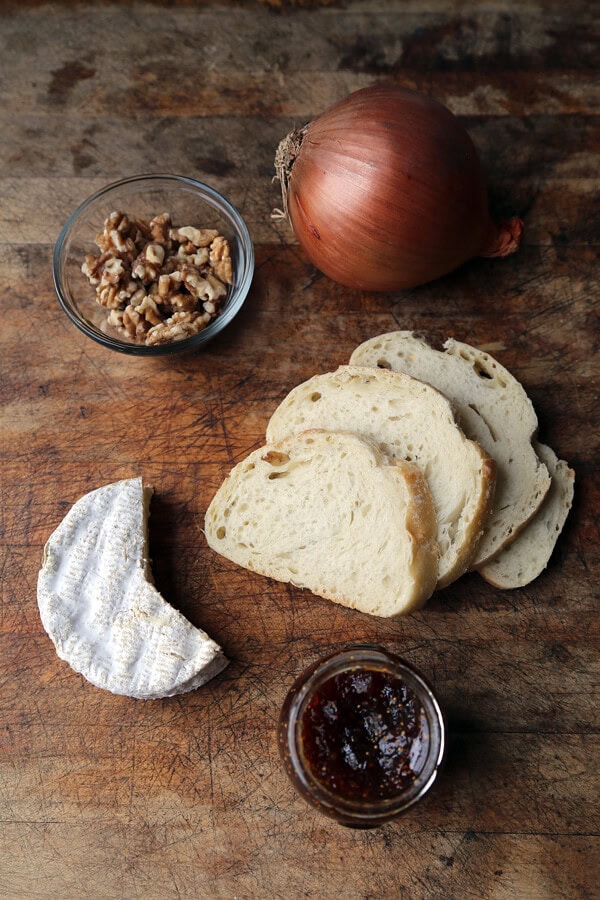 A good fig and
camembert
cheese bread
has always been a favorite of mine. I love the classic combination of creamy,
pungent cheese
mixed with sweet and fruity
fig preserve
. But I also love adding caramelized onions and a few walnuts for extra volume, nuttiness and crunch. When these babies come out of the oven, waiting long enough for them to cool down becomes a challenge as the aroma wafting through the apartment is impossible to ignore: Stinky but in a good, cheesy way!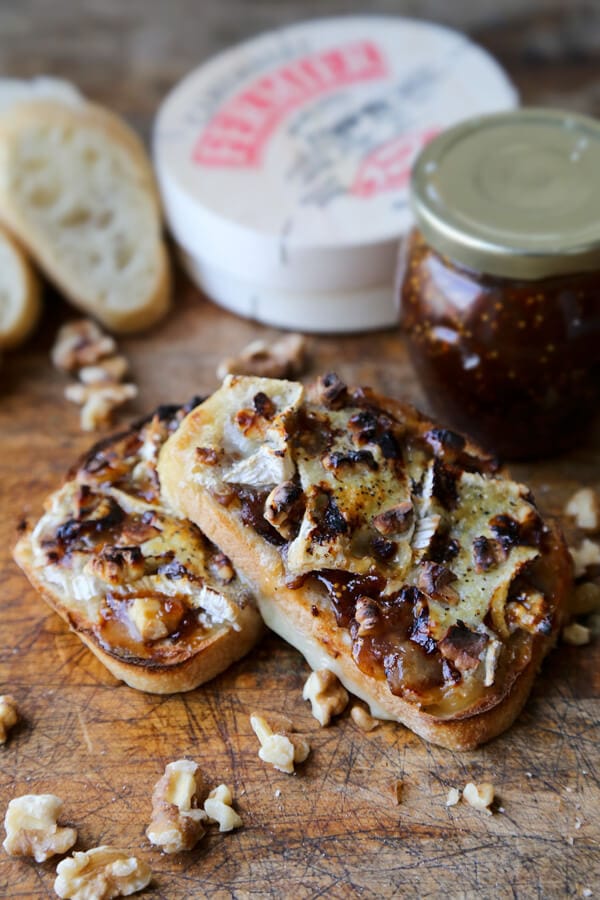 The colors alone are inviting and the flavors will take anyone who's been to France, back to Avenue des Champs-Élysées where bistros and cafes abound. Even my husband, who doesn't care for sweet in savory foods cannot resist these cheesy treats. We will gobble these up in the middle of the afternoon and wash them down with a giant cup of coffee in complete silence. We don't interrupt each other during intense food moments.
This cheese bread makes a beautiful snack or hors d'oeuvres to serve when cut into sticks. It can also be served as part of a meal with a simple quinoa and vegetable salad, next to a pot-au-feu or paired with a classic French frisee salad.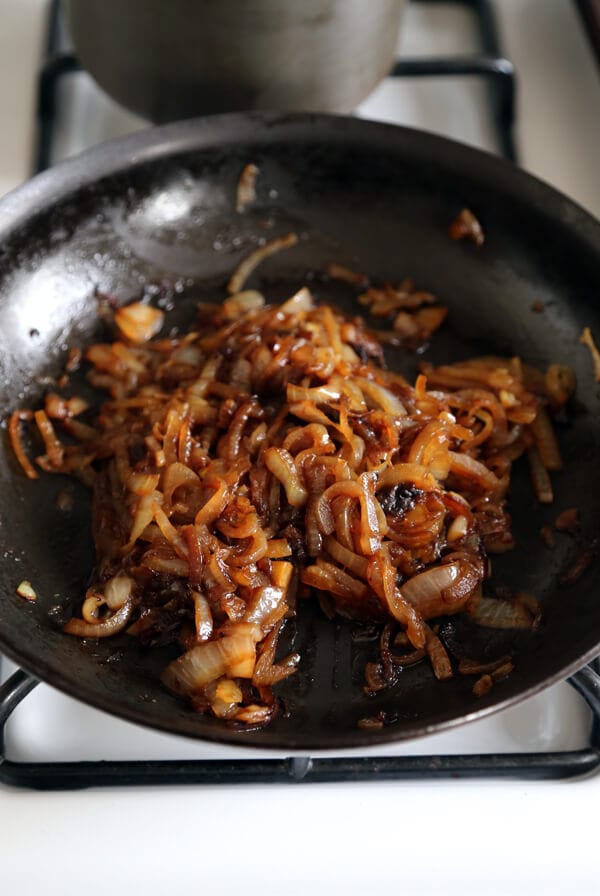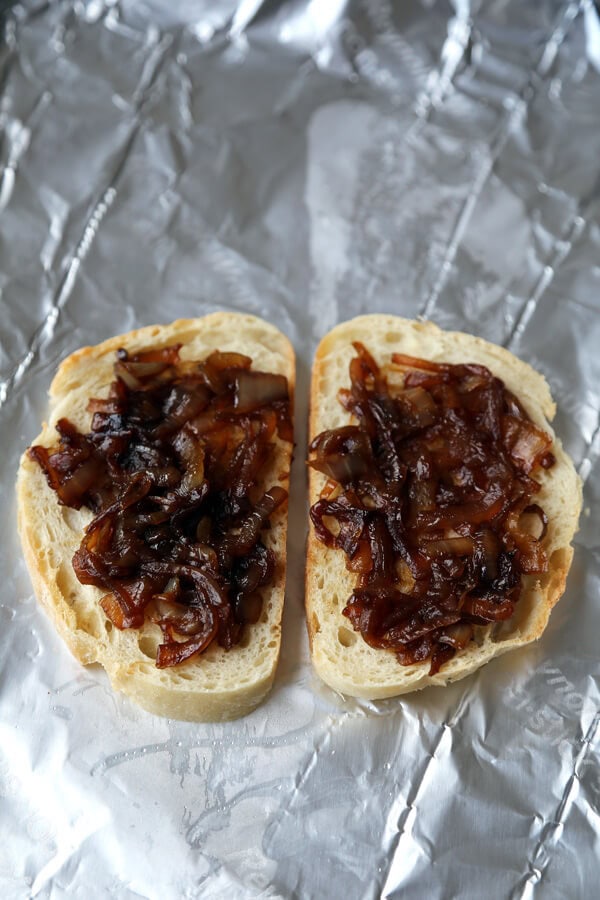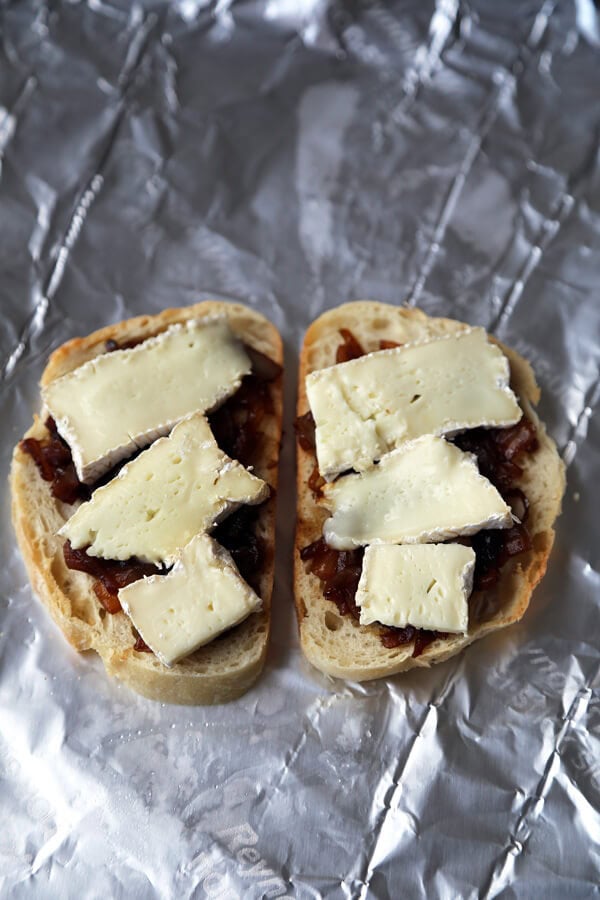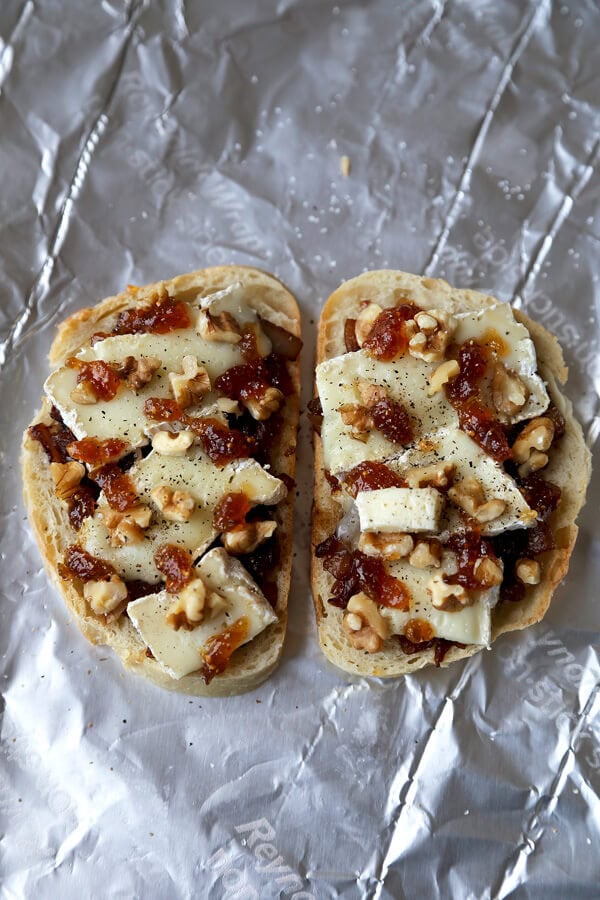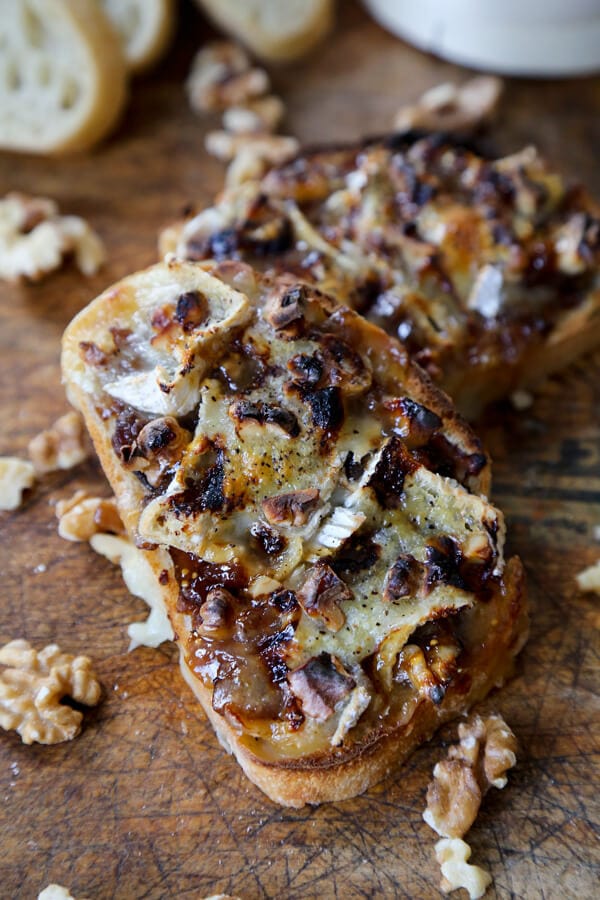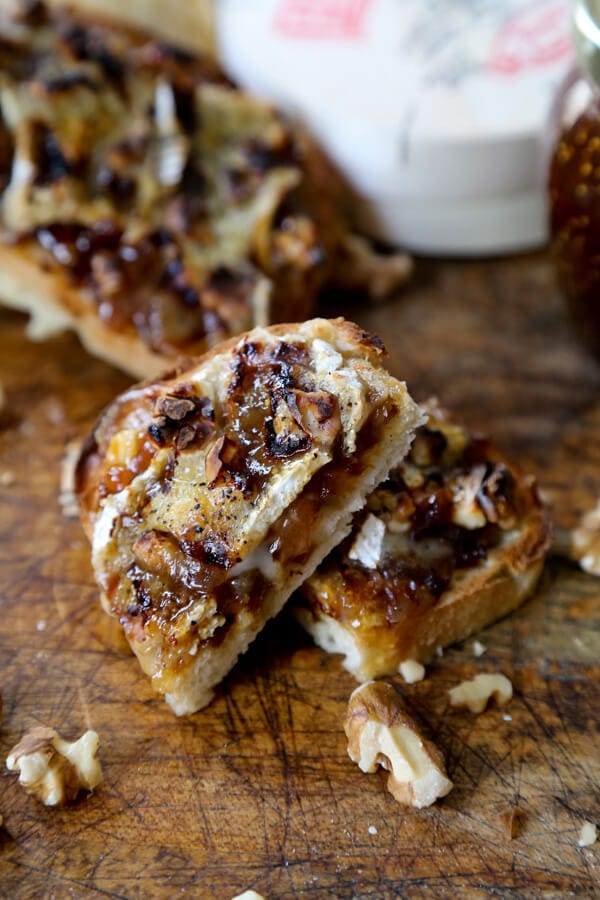 Cheese Bread (Camembert) with Fig and Onion Jam
Ingredients
1 medium onion, finely sliced
8 slices sourdough bread, cut about 1½ inch thick
1 tbsp extra virgin olive oil
2 tbsp walnuts, chopped
fig jam
good quality camembert cheese (very soft and stinky)
salt and pepper
Instructions
- In a large pan over medium heat, add oil and onion.
- Cook for about 10 minutes, until onions are golden brown, soft and very tender.
- Lightly toast your bread in a toaster (lowest setting) or oven. The bread should be slightly crispy.
- Lay a sheet of tin foil in a tray and add bread slices.
- Spoon onions to cover the bread surface (a light layer).
- Add about two to three pieces of camembert cheese on top, centered. When the cheese melt, it will expand.
- Top with walnuts and using a knife and your fingers, scatter small dollops of fig jam, enough for have a taste per bite.
- Broil in the oven for 3 minutes.
- Season with salt and pepper and serve immediately.