Make this iconic and delicious Japanese Restaurant Style Ginger Dressing Recipe in less than 10 minutes! Inspired by Japanese-American steakhouses, the sweet and tangy flavors make the perfect pairing to ice cold iceberg lettuce!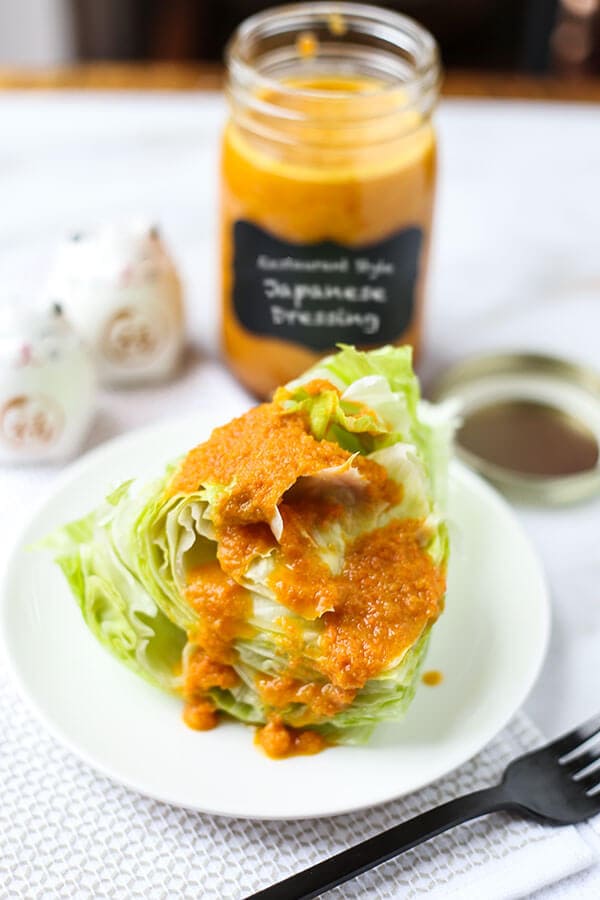 Japanese Restaurant Style Ginger Dressing
OMG… I am missing Japan like crazy right now. This happens from time to time. You see, between the years I spent living in Japan – and since my mother now lives in Fukuoka (and my brother and cousins in Tokyo) – there is a real hold the land of the rising sun has on me. I've been watching a few Japanese series (Midnight Diner and Terrace House) on Netflix recently in hopes of loosening that yearning – but the main effect those shows are having is making me super hungry! When I'm missing family, the first thing I start to crave is the foods I associate with them (plus, those shows aren't light on the food references!).
This Japanese ginger dressing may be an Americanized version of the original (which has no carrots, uses less sugar and more ginger) but since I grew up on this side of the pond, speaks to me the same as if I was eating the real thing in Japan. This is the ubiquitous restaurant style dressing you get on your starter salad at your local sushi restaurant. It's delicious, super easy to make and, if you're like me, it's a comforting reminder of home.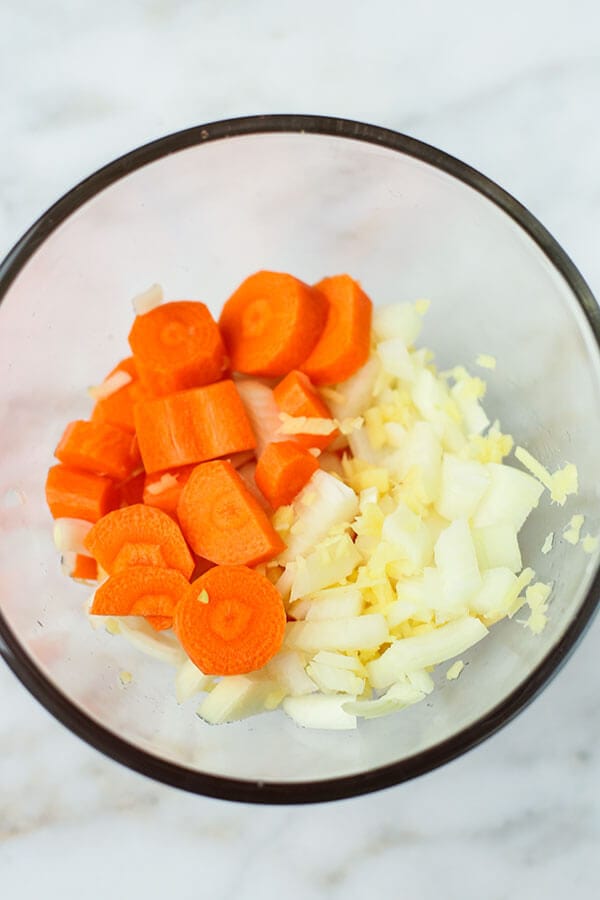 Common Ingredients, Iconic Flavor
The ultimate best thing about this Japanese ginger dressing (aside from the incredible taste) is how simple it is to whip up using just a few common ingredients. A couple of carrots, a small onion and organic canola oil all form the base of this restaurant style dressing. Then, this delicious salad topper gets a savory undertone from soy sauce. That zing… well, that's from the rice vinegar and fresh ginger! If you've been to a Japanese restaurant in the US or Canada, chances are excellent that you've had a variation of this dressing.  It's so cool that, when combined, pantry ingredients this common can have such a universally recognizable flavor!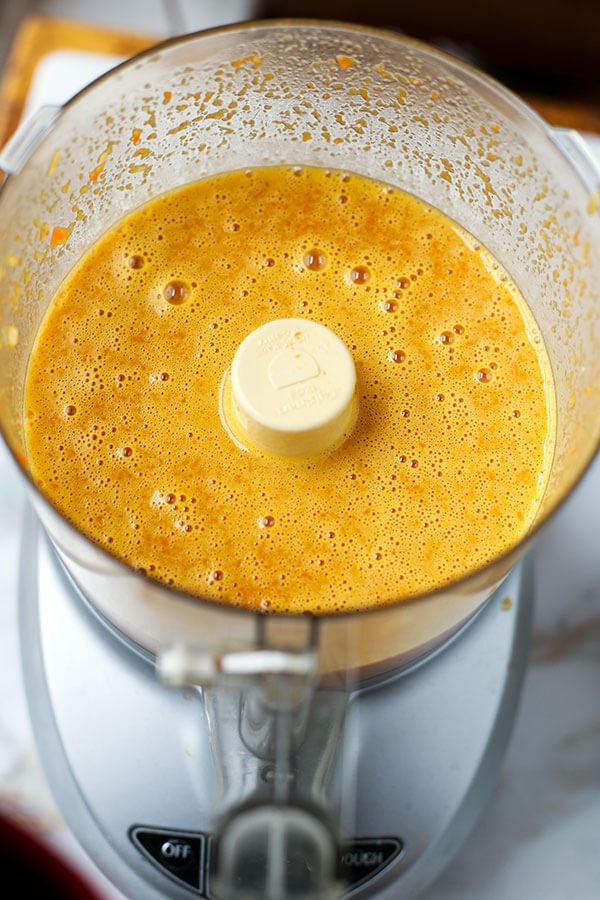 A Reminder of Home
A simple side salad is so much more satisfying to me when topped with this bright and iconic Japanese restaurant style ginger dressing. Whether I'm in my home kitchen or at a restaurant, the flavor transports me to meals I enjoyed long ago with family and friends halfway around the world. Bite after bite, I feel a little bit closer to the people and the country I find myself missing so much these days. What about you? What food reminds you of home? I'd love to hear about it in the comments!
Other simple, delicious salad recipes: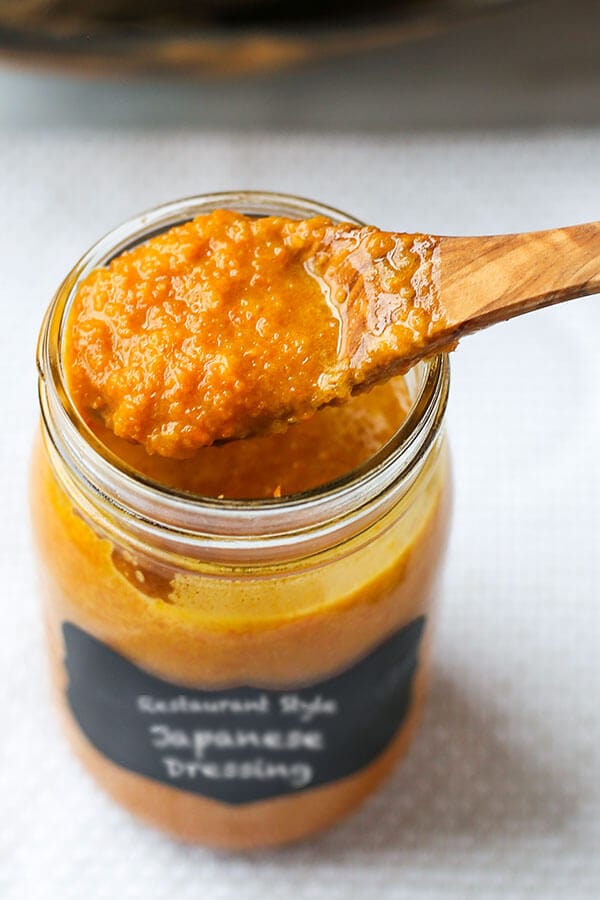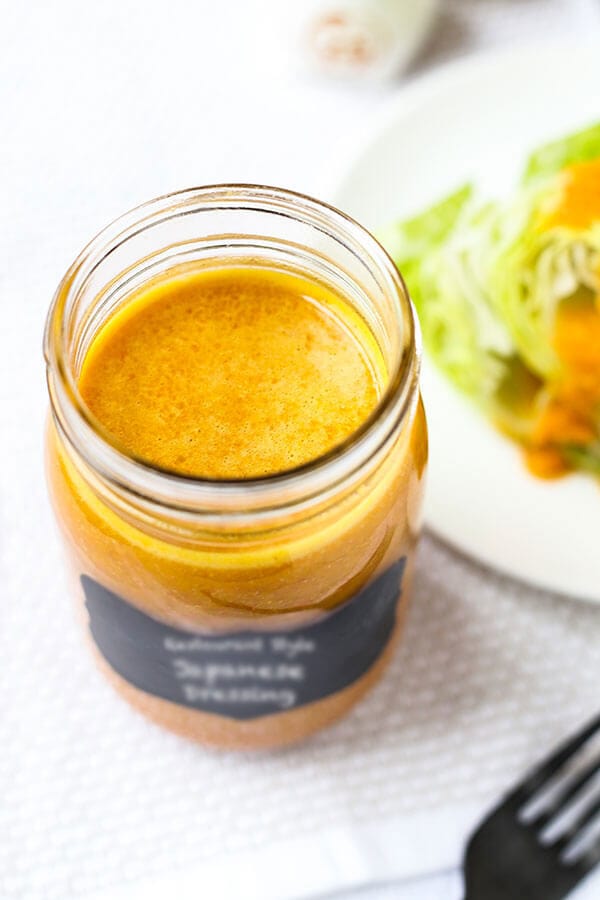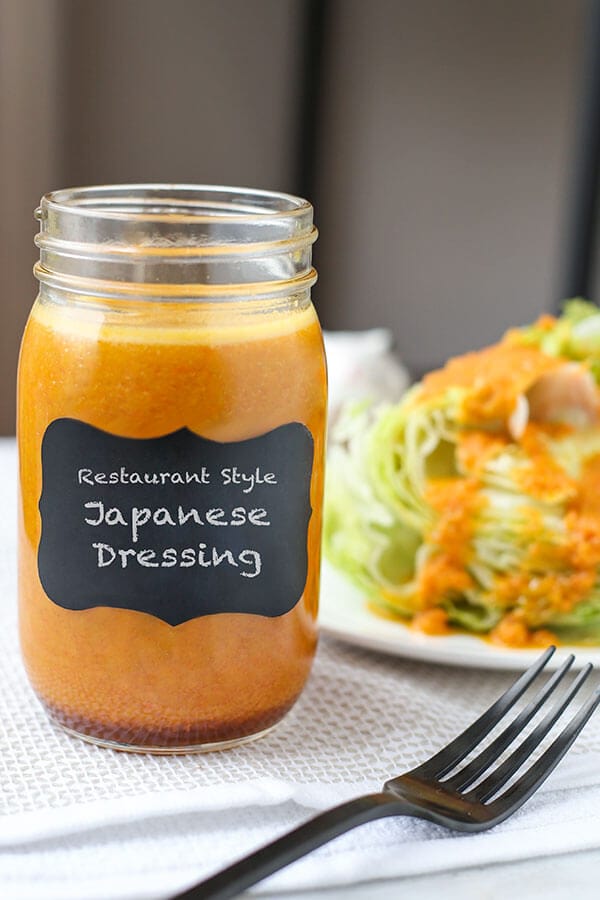 Did you like this Japanese Restaurant Style Ginger Dressing Recipe? Are there changes you made that you would like to share? Share your tips and recommendations in the comments section below!
Japanese Restaurant Style Ginger Dressing
This iconic and delicious Japanese Restaurant Style Ginger Dressing Recipe will transport your taste buds to Shibuya! Ready in 10 minutes from start to finish.
Author:
Pickled Plum - Caroline Phelps
Recipe type:
Easy, Healthy, Vegetarian, Salad Dressing
Ingredients
7oz carrots (about 2 carrots), peeled and chopped
4oz onion (1 small onion), peeled and finely chopped
2 tablespoons ginger, peeled and finely chopped
1 tablespoon granulated sugar
¼ cup soy sauce
½ cup rice vinegar
½ teaspoon salt
¾ cup organic canola oil
Instructions
Put all the ingredients except for the canola oil in a blender and blend until smooth.
Slowly add the oil and blend until the mixture has emulsified.
Refrigerate for up to 2 weeks.
Serve with iceberg lettuce, tomatoes, onions, cucumber.
Notes
This Japanese Restaurant Style Ginger Dressing Recipe makes about 2 cups and serves aprox 8 - and is:
High in vitamin A
Has no cholesterol