Korean Sticky Chicken Recipe
Oh-My-Yum and SO easy to make!
Korean sticky chicken came to me after seeing Jamie Oliver's sticky kicking chicken recipe. The concept is so simple and imparts so much flavor into the chicken. It's hard to believe we don't use this method more often! It's as simple as laying chicken pieces on a sheet of parchment paper, sprinkling spices over them and pounding the pieces a few times with either a rolling pin or meat tenderizer.
Doing so locks in all the lovely flavors of the spices without having to marinate the meat for a few hours. Amazing! The 'sticky' part of the recipe is just as easy; cooking the chicken with bubbling honey gives it a nice glaze and caramelization. Jamie's recipe is made using Chinese five spice and honey but since I prefer savory over sweet, I made my own version with Korean red chili flakes (gochugaru), rice vinegar, soy sauce and honey. There is still plenty of sweetness to be savored but with a little heat and a strong savory component.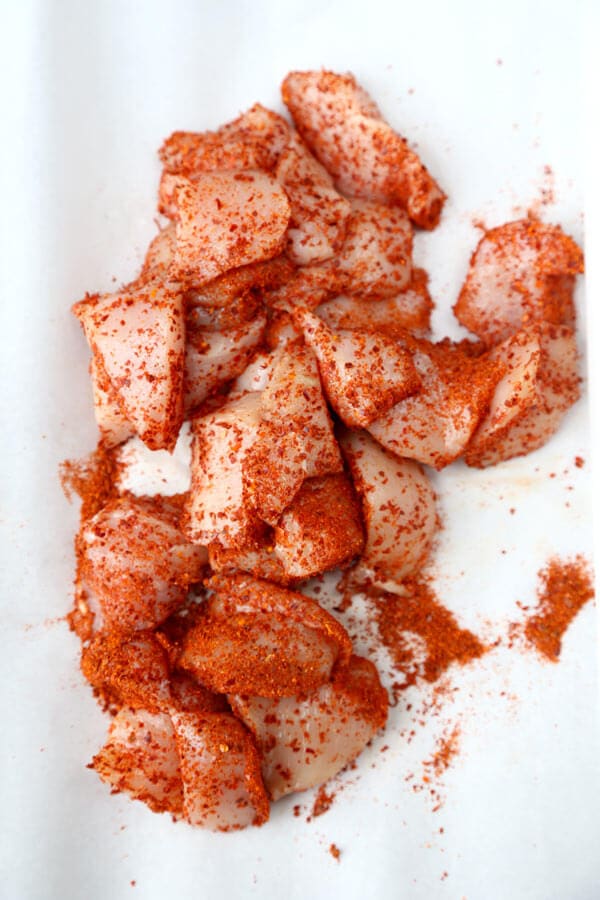 This recipe for Korean sticky chicken takes less than 15 minutes to make from start to finish and is so flavorful that you can serve it alone with a bowl of white rice. Adding chopped scallions gives the dish a nice and refreshing crunch!
You can also serve Korean sticky chicken with a Japanese cabbage salad, cucumber kimchi or with scallion noodles.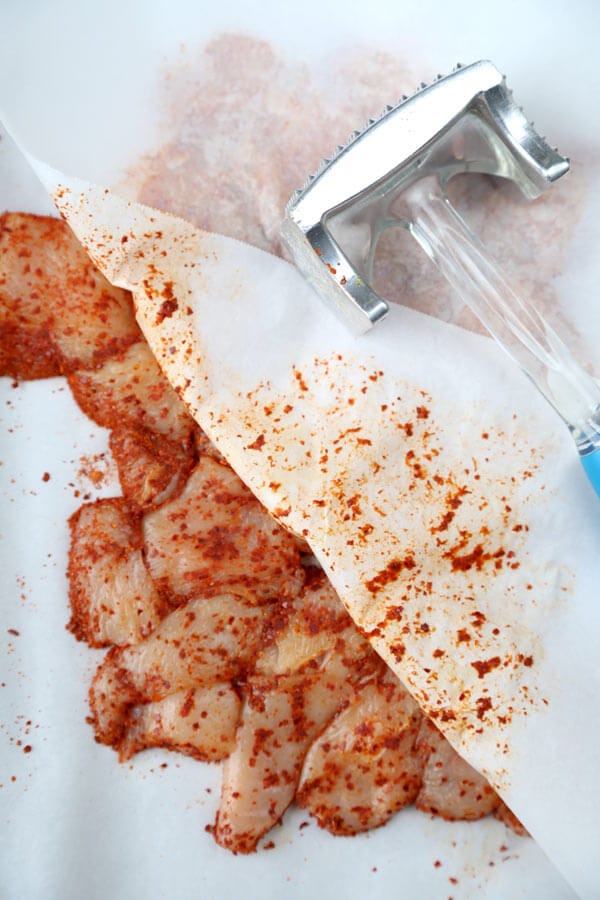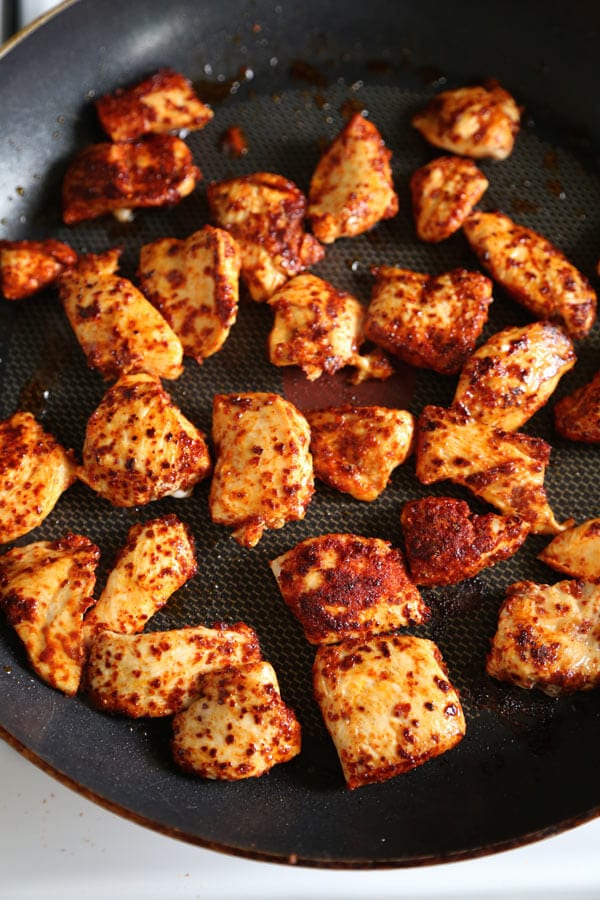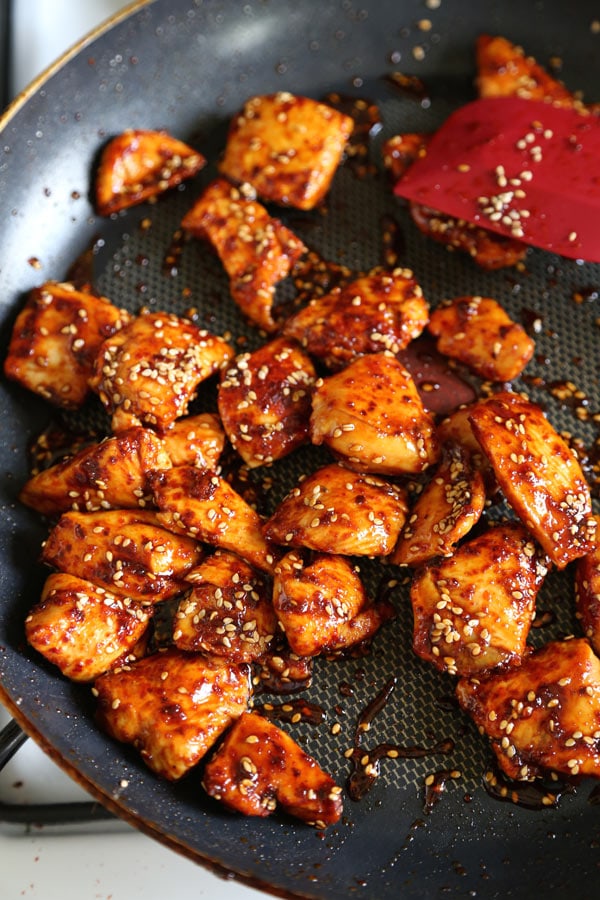 Did you like this Korean Sticky Chicken Recipe? Are there changes you made that you would like to share? Share your tips and recommendations in the comments section below!
Serve this recipe with a side of Japanese rice. Watch our video on How To Make Japanese Rice the stove top or rice cooker method!
Korean Sticky Chicken Recipe
This is a delicious and quick recipe for Korean sticky chicken. A little hot, sweet and savory, it's the perfect accompaniment to a steamy bowl of white rice! And it only takes 15 minutes to make from start to finish!
Author:
Pickled Plum - Caroline Phelps
Recipe type:
Main, Chicken
Ingredients
1 pound skinless and boneless chicken breasts, sliced into large chunks
2 tbsp red pepper/chili flakes (gochugaru)
1 tbsp grapeseed oil, or other neutral oil
2 tbsp soy sauce
1 tbsp rice vinegar
1½ tbsp honey
1 tbsp sesame seeds
2 scallions, finely chopped
Instructions
Put the chicken pieces on a sheet of parchment paper and sprinkle Korean red pepper flake on top. Rub the chicken pieces until they are well coated.
In a large pan over medium high heat, add oil and chicken and cook on each side for two minutes or until chicken is cooked through. Transfer to a plate and set aside.
In the same pan over medium heat, add soy sauce, rice vinegar and honey and bring to a boil. Let the sauce cook for 2-3 minutes, until it thickens slightly.
Return chicken to the pan and cook until chicken is coated with the sauce on all sides.
Sprinkle sesame seeds, stir one last time to coat evenly and turn the heat off.
Transfer Korean sticky chicken to a bowl or a plate and top with chopped scallions. Serve immediately with rice.