A tart, fresh and delicious mint lemonade recipe that will make you feel like you're on vacation!
Mint Lemonade Recipe (Low Sugar)
Every time I go to Le Pain Quotidien I order a mint lemonade. It's the best, most tart and refreshing lemonade I have ever had and I can't get enough of it. But at 4$ for a medium sized glass with a TON of ice in it, it's not something I want to buy every day. It's just lemonade! Fresh lemon juice, a little sugar, water and fresh mint right? I wondered how many glasses of mint lemonade I could make at home for four dollars. I also wondered how hard it would be to replicate their mint lemonade recipe…
It turns out not hard at all. I was able to make myself a pitcher (yes a whole pitcher!) of mint lemonade that tasted really close to their concoction for 8$! That gave me about 10 medium glasses of mint lemonade with plenty of ice which comes to $1.25 per glass. Now that sounds much more reasonable! I'll still order their mint lemonade whenever I go there for lunch (for their amazing Tuscan platter!) but it's nice to know I can make the same, delicious mint lemonade recipe at home for a quarter of the price.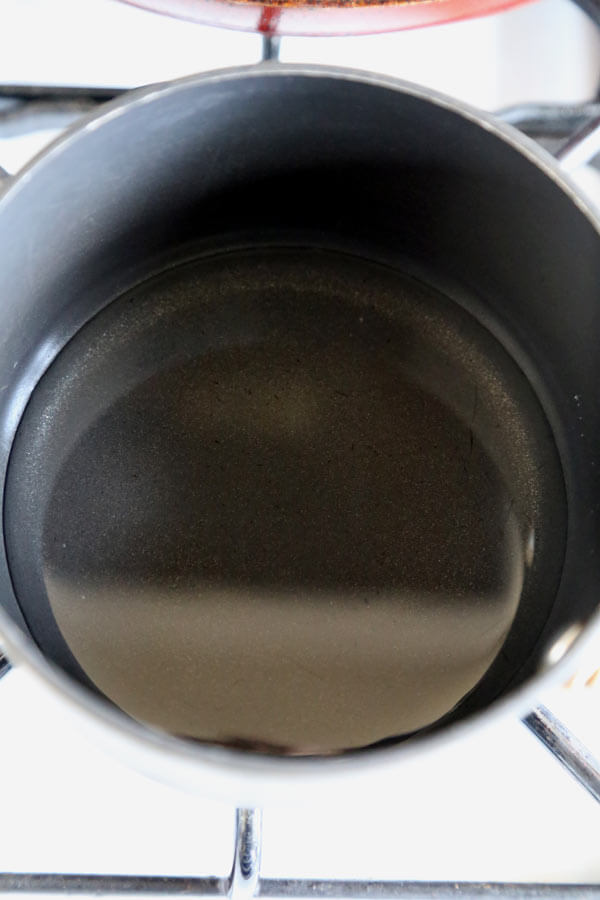 Most lemonades are too sweet for me and by browsing the internet for a recipe it became clear why. Over a cup of sugar is used in 95% of the lemonade recipes I came across. That's almost as much sugar as you would find in a can of Coke (or any other soft drink). No wonder the tartness of fresh lemons gets lost in all that cloying sweetness in the store bought stuff. Not my cup of, well, lemonade.
Sometimes a taste will remind you of an experience. Anytime I taste the pucker-worthy pop of fresh lemonade, I'm instantly transported to my childhood. In the springtime, my mother would make her neighborhood-famous lemonade recipe for all of my friends when we'd pour in to the house after school. That citrus kick still makes me feel like a 10-year-old who can't wait for summer vacation to begin.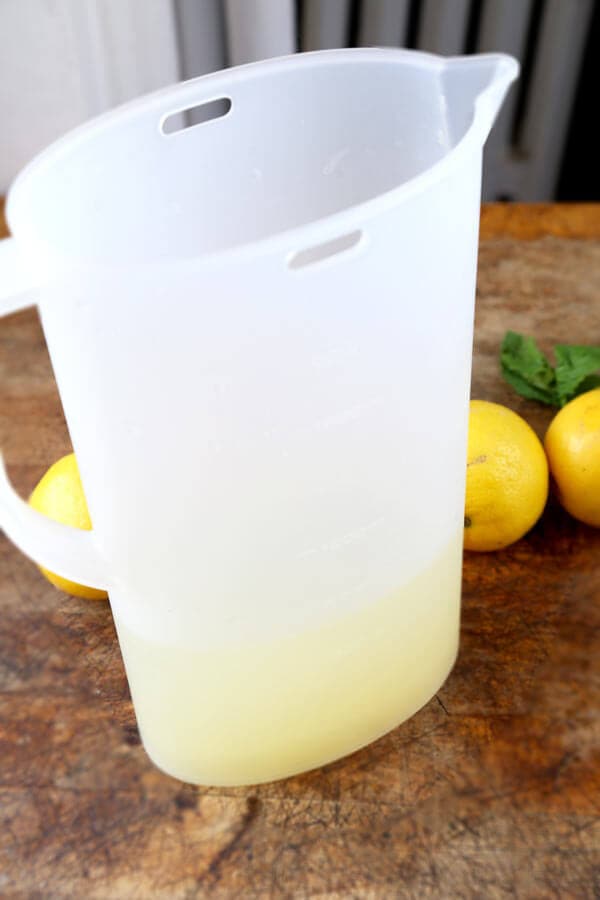 When my body craves lemonade, it wants something refreshing and quenching. Sugary drinks don't do that for me. A low sugar mint lemonade recipe on the other hand, does the trick in a matter of seconds! Muddling the mint at the bottom of a glass releases the flavor and aromas and beautifully pairs with the acidity of the lemons. By adding a little sugar, we balance sweet and tart. It's a very simple mint lemonade recipe that screams summer at the beach and vivid sunsets in your backyard.
Serve mint lemonade recipe with light snacks such as edamame hummus, baked kale chips and a Thai egg and Brussels sprouts salad.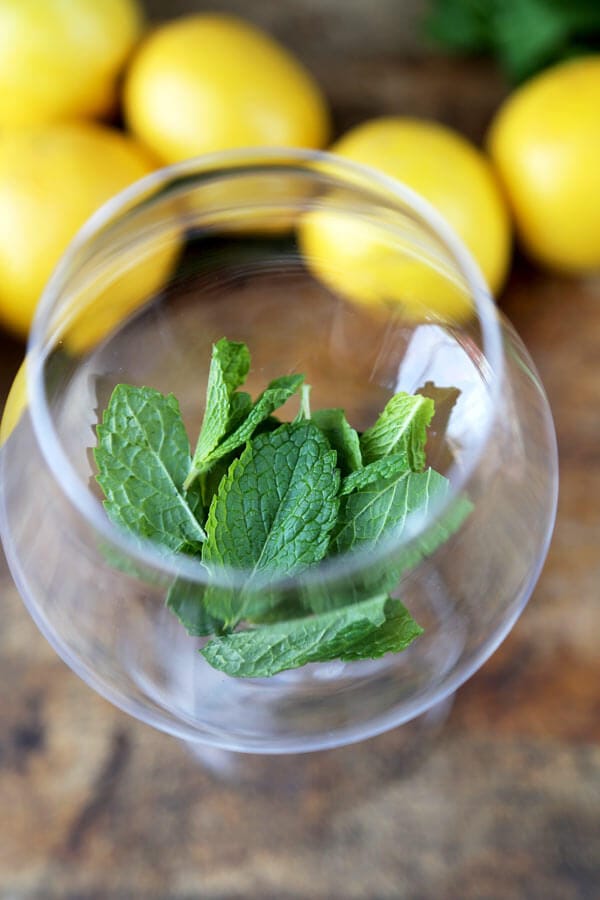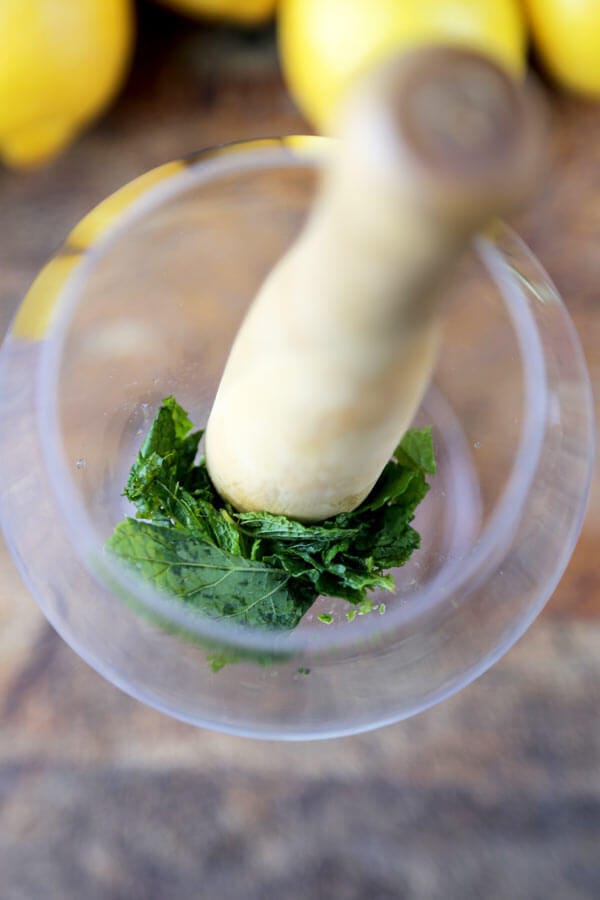 Did you like this Fresh Lemonade Recipe? Are there changes you made that you would like to share? Share your tips and recommendations in the comment section below!
6

lemons

1/4

cup

granulated sugar

6

cups

cold water

30-40

mint leaves

Ice cubes
6

lemons

1/4

cup

granulated sugar

6

cups

cold water

30-40

mint leaves

Ice cubes
Put sugar along with 1/2 cup water in a small pot and cook on low until the sugar has dissolved (1 minute). Let cool for a few minutes.

Juice the lemons and get rid of the seeds. Add the lemon juice to a pitcher and add 4 cups of water.

Add sugar syrup to the pitcher and mix well.

Add more water or plenty of ice cubes if you find the lemonade too strong.

Put 6-10 mint leaves into each cup and muddle for a few seconds using a pestle. Add a little lemonade and muddle for a few more seconds.

Finish this lemonade recipe by filling each glass 3/4 full and adding a few ice cubes.
This fresh lemonade recipe will keep in the fridge for 5-7 days.
This Mint Lemonade Recipe Is:
Cholesterol-Free
Low in sodium
Very high in vitamin C