Nasu Dengaku – Miso Glazed Eggplant Recipe
Everyone has certain ingredients that give them trouble in the kitchen. Some people can't cook rice without burning the bottom of a pot while others have issues peeling hard boiled eggs without taking half of the white out. One of my most hated ingredient is the eggplant; although it is one of my favorite vegetables when cooked properly, I can't seem to get it right! I either overcook it until it's mushy and half disintegrated or undercook it, possibly the worst way to serve it to someone who's never tasted eggplant. Crunchy trauma.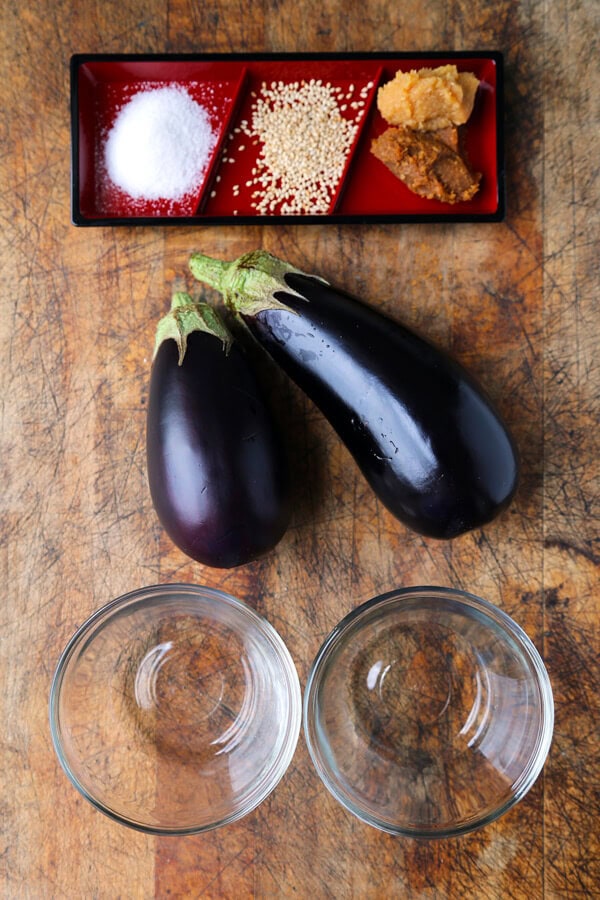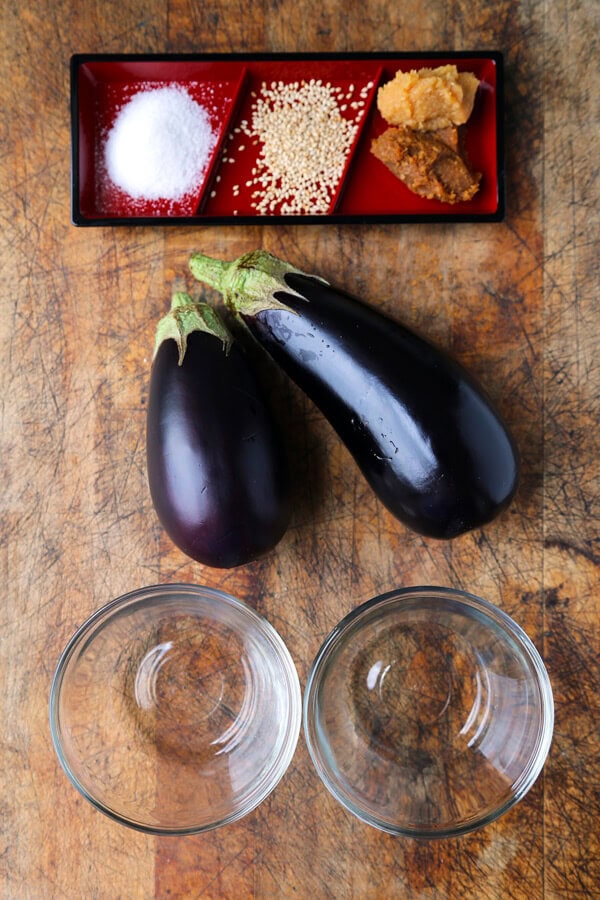 But here is a delicious eggplant dish I can ACTUALLY cook to perfection and that's good news because the flavors are absolutely gorgeous! Nasu Dengaku is a classic Japanese side dish made with eggplant sliced in half and brushed with a sweet, salty and savory miso glaze. Run it under a broiler for a few minutes until the glaze caramelizes, sprinkle some sesame seeds on top and your nasu dengaku is ready to serve!
If you ask me why I am only able to cook eggplant really well this way, I think it's because the eggplant is cooked on its own at first with just a little oil, before it's broiled with a glaze. I tend to mess up eggplant when I incorporate it with other veggies and/or meats, and toss it with a sauce. Since carrots, potatoes and other veggies all have a different cooking time, my guess is I either put it in too early or too late.
But the way nasu dengaku is cooked makes it easy for me to attain the right texture, hurray! You can serve nasu dengaku with plain white rice or pair it up with other easy Japanese dishes like yaki udon, pork rolls with teriyaki sauce or the easiest rice cooker vegetable rice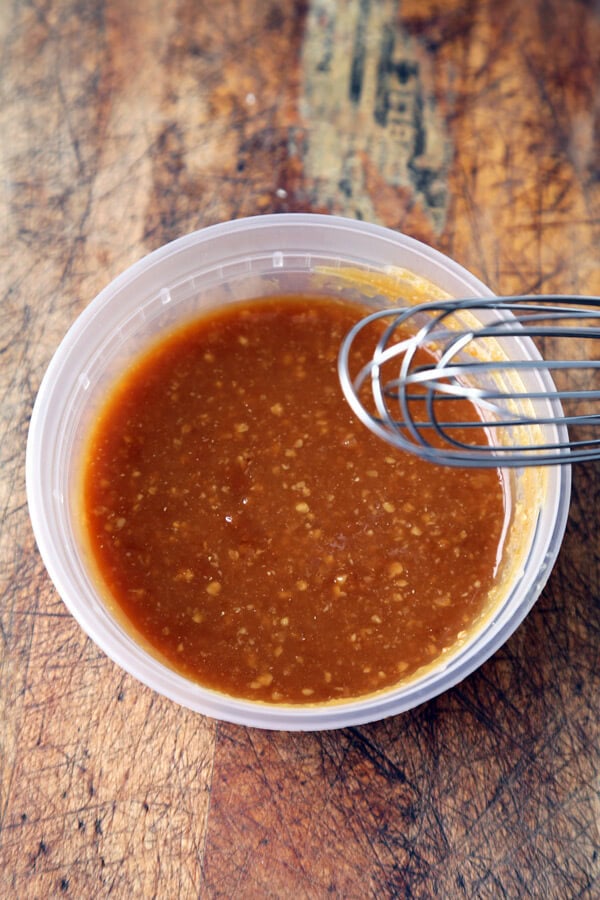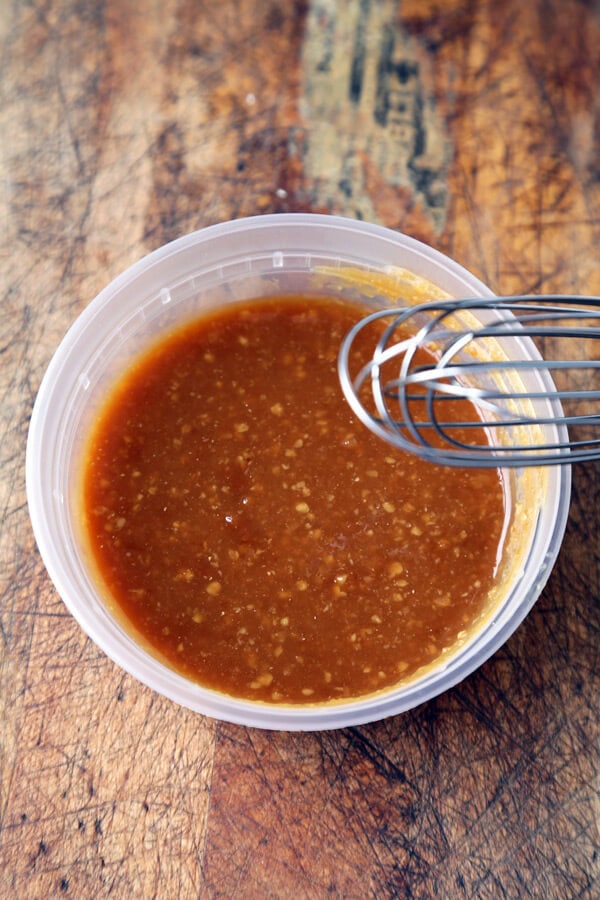 Serve this recipe with a side of Japanese rice. Watch our video on How To Make Japanese Rice the stove top or rice cooker method!
Nasu Dengaku - Miso Glazed Eggplant
A classic Japanese dish, nasu dengaku with miso glaze is both a sweet and savory.
Author:
Pickled Plum - Caroline Phelps
Recipe type:
Appetizer, Side
Ingredients
2 small eggplant (or one medium/large one)
2 tbsp vegetable or canola oil
¼ cup hatcho miso OR 2 tbsp white miso mixed with 2 tbsp red miso paste
2 tbsp mirin
1 tbsp granulated sugar
1 tbsp sake
sesame seeds
Instructions
Slice eggplant in half and using a knife, score the inside in small squares.
In a pan over high heat, add oil and put the eggplant skin facing down.
Cook for a few minute until skin is brown. Turn the eggplant over and cover with a lid. Cook until eggplant is cooked through (about 3 to 4 minutes).
Meanwhile, in a bowl, mix miso, mirin, sugar and sake.
Cover a cooking tray with foil and place the eggplant on top. Brush miso dengaku mix on top of each eggplant until all the surface is coated.
Put in the oven and broil for 4 minutes. The miso mix should be bubbling when you take it out of the oven.
Sprinkle sesame seeds on top and serve hot.