Thai Iced Tea Recipe
When I lived in Bangkok my two favorite drinks were lime soda (soda water with fresh lime juice and sugar syrup) and Thai iced tea. I must have drank gallons and gallons of these sweet beverages as nothing else seemed to equally quench my thirst (not even water). While lime sodas were mostly for days on the beach and lounging by the pool, I always enjoyed walking around crowded markets, shopping for clothes or my next delicious meal while sipping on a bag of freshly brewed Thai iced tea.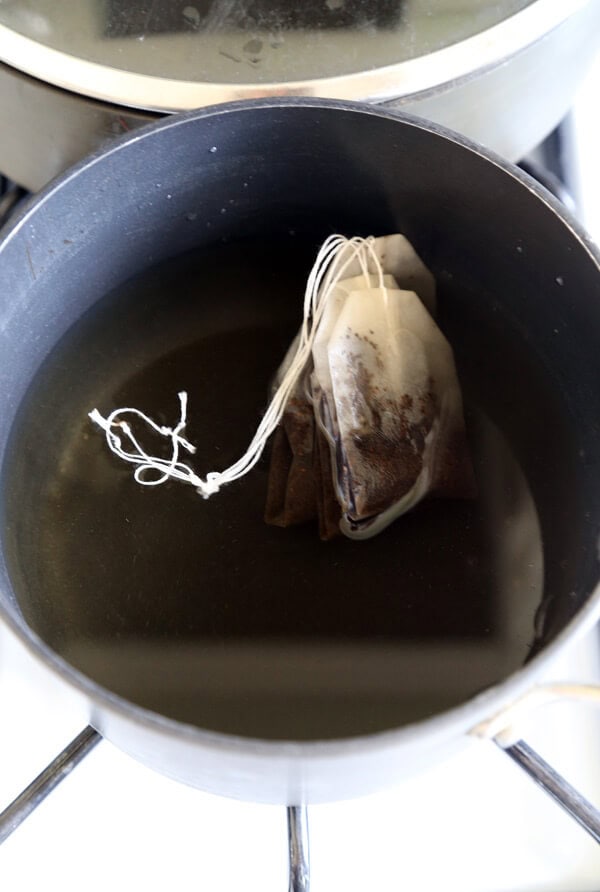 I am a sucker when it comes to condensed milk; I put it on toast, in cakes (Tres Leches yum!), in my coffee or drizzled on strawberries. Sweet but not insanely sweet and creamy, it is my preferred treat when I want to add a little sugar in my life. This Thai iced tea recipe is extremely easy to make: You can either brew a few black or ceylon tea bags or buy Thai tea mixes that have a vanilla aroma and bright orange color. Both options work well and taste really good.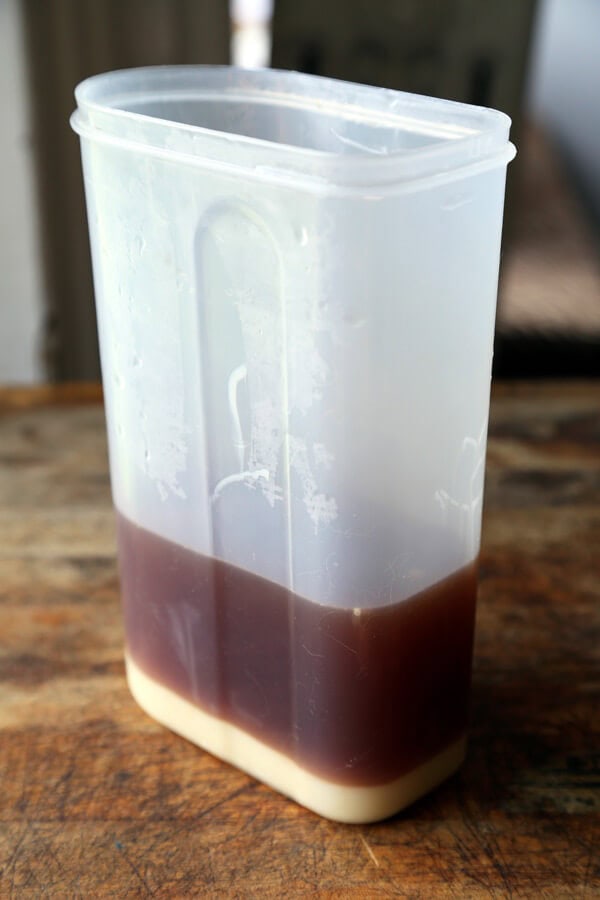 This Thai iced tea recipe is also a great substitute for dessert as the sweetness will satisfy that sugar craving many of us get at the end of a meal. Garnish with a mint leaf or a cinnamon stick and you have a gorgeous looking beverage to serve at your next barbecue or Thai themed dinner party (in which case I say make this chicken with lime and cilantro!)
If sweet teas aren't your cup of… well.. tea, I suggest you try a cold glass of roasted mugicha (barley tea).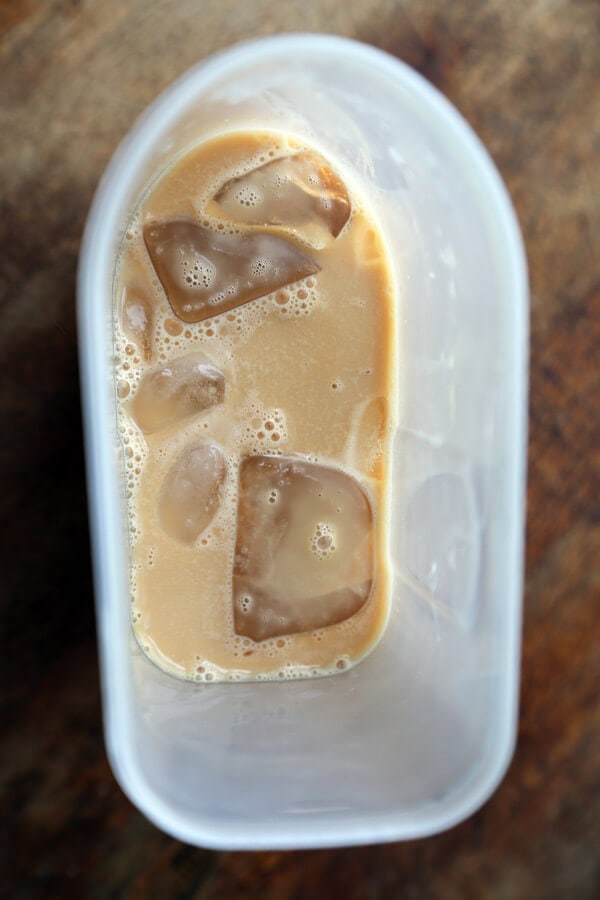 Thai Iced Tea Recipe
This is a sweet and refreshing summer Thai iced tea recipe you can make with only 3 ingredients!
Author:
Pickled Plum - Caroline Phelps
Ingredients
5 cups water
7 ceylon tea bags or about 1 cup Thai tea mix
1 cup condensed milk
Ice cubes
Mint leaves or cinnamon sticks for garnish
Instructions
Boil water and add tea bags.
Lower heat and simmer for 5 to 7 minutes, until tea is very strong.
Transfer hot tea to a pitcher or bowl and add condensed milk. Stir well and refrigerate until cold.
Serve this Thai iced tea recipe with ice cubes and top with mint leaves or cinnamon stick. (optional)