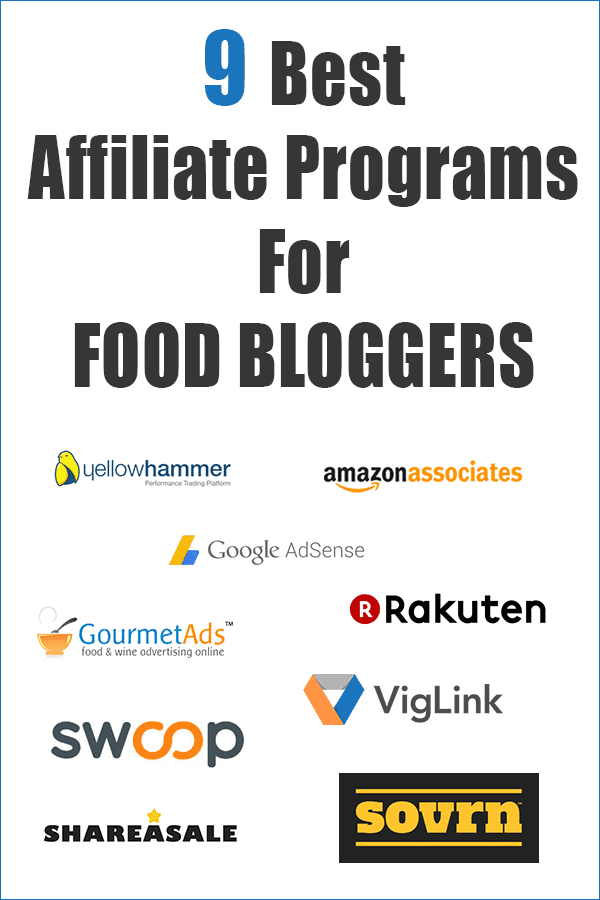 Affiliate marketing is a great way to monetize your blog. If you know how to do it well and have the right amount of traffic, you can make a decent living earning from affiliates. Look at Pat Flynn who has made over 1 million dollars in just a year – mostly from product recommendations! I find that incredibly motivating and inspiring. It means that you and I can also reap the benefits and make a few bucks doing what we love. But which ones are good? How many should you join and how should you promote them?
There are so many affiliate programs on the internet that it can easily make anyone's head spin. That's why I thought I would share with you 9 of my favorite affiliate programs that convert well for food blogs. These are all companies I have worked with and made considerable income from. The list below shows affiliate programs everyone can join – there is no minimum requirement
How many affiliate programs should you join?
That's up to you but I personally believe that the more you join, the more successful you will be. Having different streams of income has proven to be a positive thing for bloggers. It means that if one source of income dries up, there are other ones still generating cash flow which help lessen the impact.
How should you promote them?
Throughout your blog as organically as possible. It's easy to get greedy and want to post banners and links everywhere – we see dollar signs and get excited about the possibilities. But this can easily turn off visitors as they will feel bombarded by ads, resulting in them leaving your blog. My recommendation is to test banner and link placements and keep track of your monthly earnings. If you see a sudden spike in income, it will be good to know why and how you went about it to make it happen.
*Please note: Some of these links are affiliate links. 
---

Google Adsense was the first affiliate program I joined and am still using from time to time. It's a successful program because it's owned by Google and is easy to join. The down side is they only do PPC (pay-per-click) which isn't good for most food blogs. The reason why is people visit food blogs to look at recipes and find something to make for dinner. They are not there to shop and because of that, the click rate is very low. I think Adsense is probably better for tech blogs or other blogs offering advice (insurance) or selling things (fashion).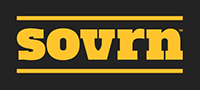 Sovrn is similar to Adsense in that it is an ad network except they work on CPM (cost per thousand) – which is fabulous for food bloggers! What this means is that they pay you for every thousand impressions an ad is viewed. The visitors don't have to click on anything in order for you to make money which makes it a lot better for your wallet! I've had great success from using Sovrn, they were my top earner until I joined AdThrive (which requires a minimum of 100,000 monthly page views). I highly recommend these guys!

This is another ad network affiliate that has done well for me. The set up was easy and the CPM rates were good (although not as high as Sovrn). My only problem with Yellowhammer is their interface – it's not user friendly and there is very little analytics available so you can't see what is working vs what isn't. The payout is also a bit of a pain as you have to send them an invoice if you want to get paid. Most affiliates will pay you automatically once you cross the minimum payment allowed. I would still recommend you sign up as you can use them as filler to Sovrn, Gourmet Ads or Adsense.

I was with Gourmet Ads for almost a year and things were good – not stellar – but comfy. It's the same system as Sovrn and Yellowhammer, the only difference is they only display food and cooking related ads.

One of the most famous – if not the most famous – affiliate program out there! Amazon Associates was the second program I joined and I still use them for every post I create. It's easy to use and I've had a lot of success with it. The way it works is you make commission (between 4%-10%) for every sale you make on your blog. So say I link the words fish sauce to a fish sauce sold on Amazon, every time someone clicks on the link and orders one, I make commission. What's also great is if the user clicks on your link but doesn't purchase the fish sauce and instead continues to shop for other things (kid's toys, books), you will still make a commission from whatever they purchase during that visit.

Shareasale is an affiliate network with over 2,000 merchants. The registration process is automatic and you make a commission from each sale you generate. You decide which merchants to promote and how to promote them and payments are consolidated into one paycheck. I have been with Shareasale for over three years and can say that they are very good at what they are doing. I've been very happy with them plus there is so much more you can do with Shareasale such as creating landing pages and videos. They have an amazing selection of tools to help you earn money.

I am currently using Rakuten and can say that so far, it's been good! I like the pool of advertisers – current, trendy companies – and the style of banners they offer (they don't look spammy). It's easy to use and I find the click through rate to be higher than other merchant companies I have previously used (which means that more people are clicking on the banners and links).

Swoop is an affiliate company specifically made for food blogs – and they are amazing! All you need to do is place a code in the header of your blog and Swoop will insert an ad within the content of your site, typically in an article or a recipe, when it finds a contextual match. You can also choose to only display Swoop ads (like I do on my blog) in your recipe cards as opposed to throughout your posts. I think every food blogger should use Swoop – it's non invasive and you are guaranteed to make a few bucks every month.

VigLink specializes in in-text advertising. This means it converts words from your posts into affiliate links and if a user makes a purchase, you earn a referral commission from it. I briefly used VigLink so I cannot say much other than it was pretty easy making a few cents here and there. They have a good reputation and many bloggers seem to be happy and successful with them. My reason for not using them is simply that I already have many other links and ads on my blog.