This is a savory vegan chickpea, turnip and lemon soup that's both light and comforting!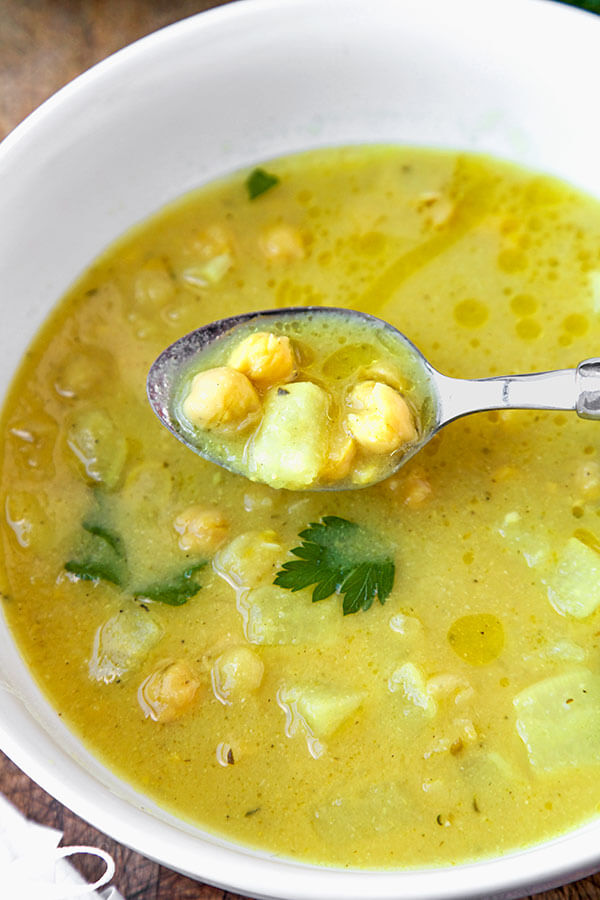 Chickpea, Turnip and Lemon Soup
Last week was a greasy take out and delivery week. Not good for my waistline.
This January has been the busiest month Ben and I have experienced working in the field of video and photography. It's been quite a ride and let's just say we are very happy that a vacation in Japan and Singapore awaits us only a few days away. We are going to visit my relatives in Tokyo first and have my mother meet us there (she lives in the south of Japan, in Fukuoka). From there we are flying to Singapore where we will be spending five glorious days in the sun, swimming, napping and eating some of the best food in the world. We cannot wait!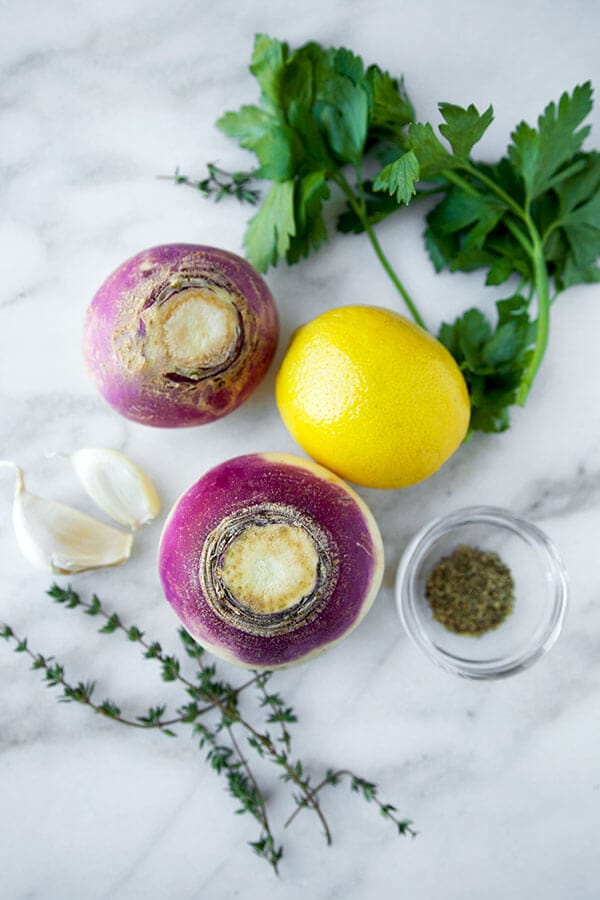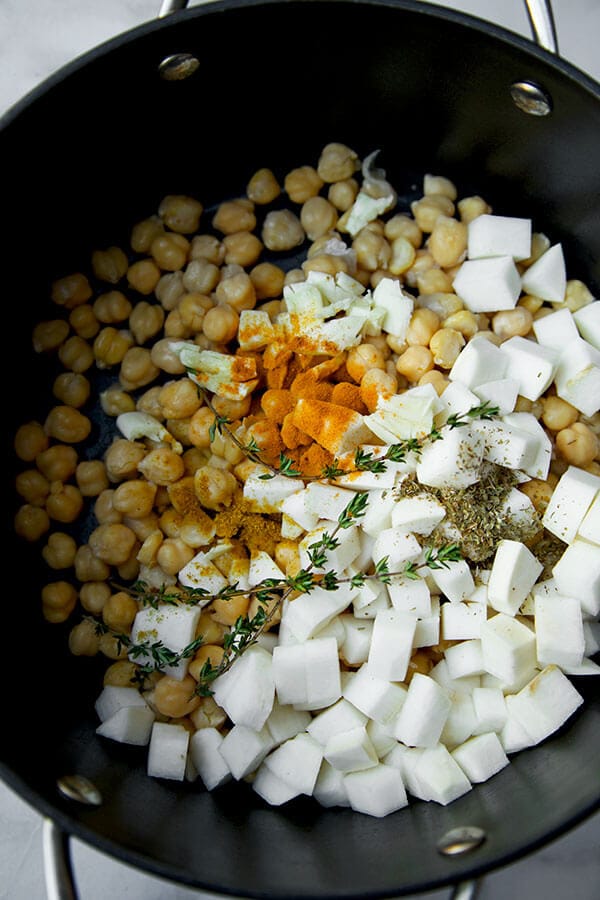 Whenever I go to Asia, I spend a lot of time eating. You could say I travel for food and while eating, I also do some sight seeing. Since I know I will be stuffing my face, I'm trying to eat lighter this week to balance the extra calories that will be digested during my vacation. Making soups, light curries and stews are an easy and sure way to lose weight without feeling starved. A soup like this one made with chickpeas, turnips and fresh lemon juice is healthy, filling but also light and packed with vitamins.
The hearty and comforting part comes from pureeing half of the soup. By doing so, the soup is thicker and feels more rich than it actually is. I've been using this trick for a few years now with vegetable soups and it works wonders at tricking your brain into thinking you are eating heavy foods!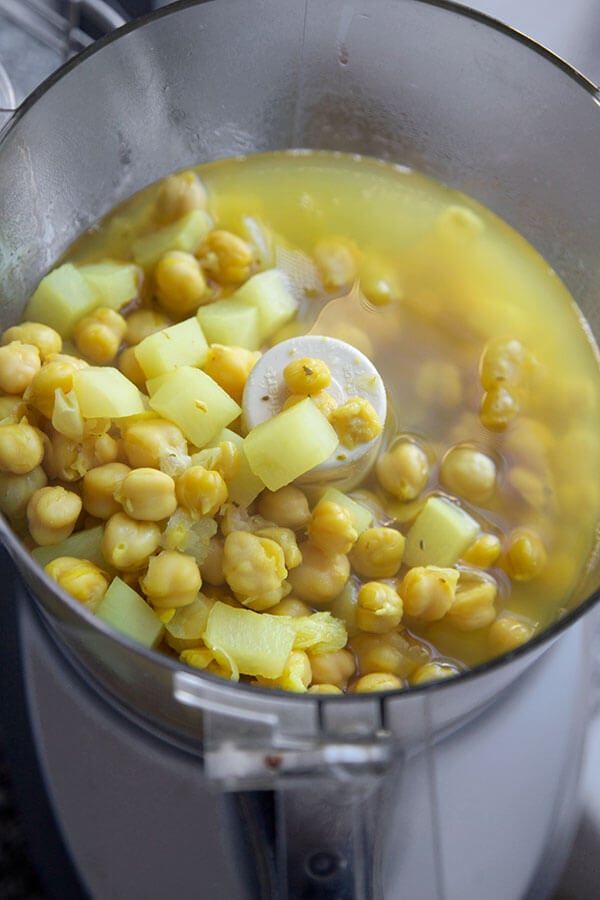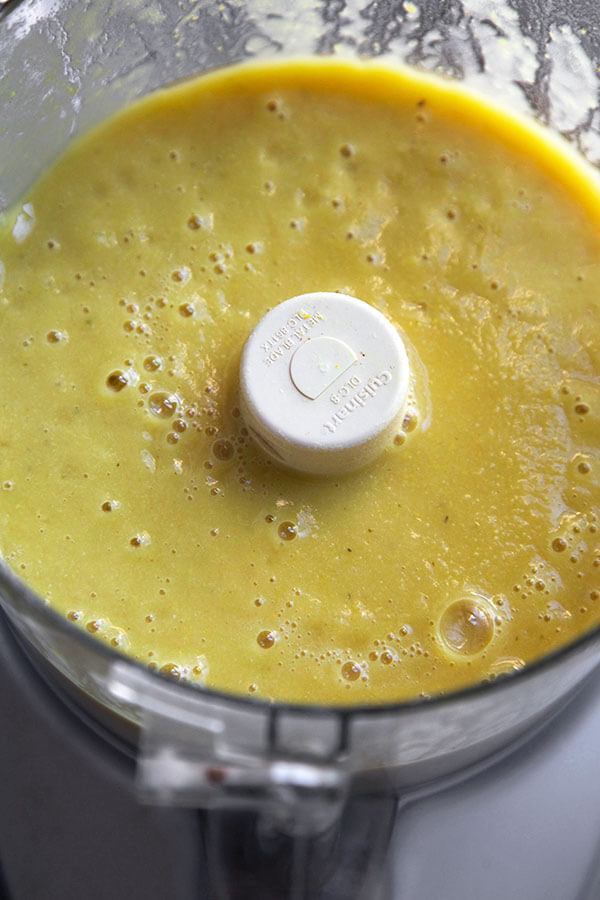 The flavors are just what you expect the soup to be – it's nutty, savory and lemony. You can add herbs such as flat leaf parsley, thyme and oregano to deepen the flavor and give it a French country style flair. Serve it with freshly baked bread or a simple salad such as this chopped salad.
Other light, healthy and filling recipes: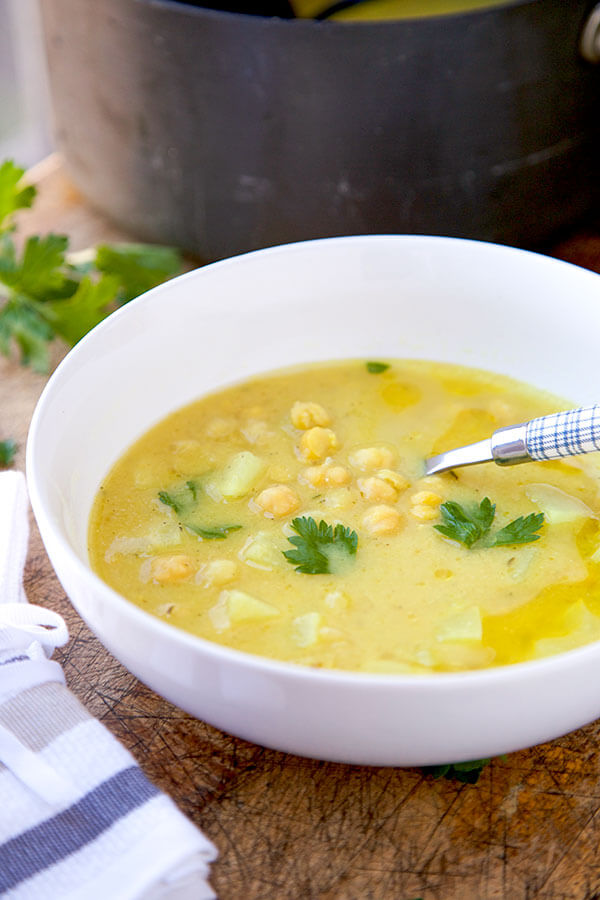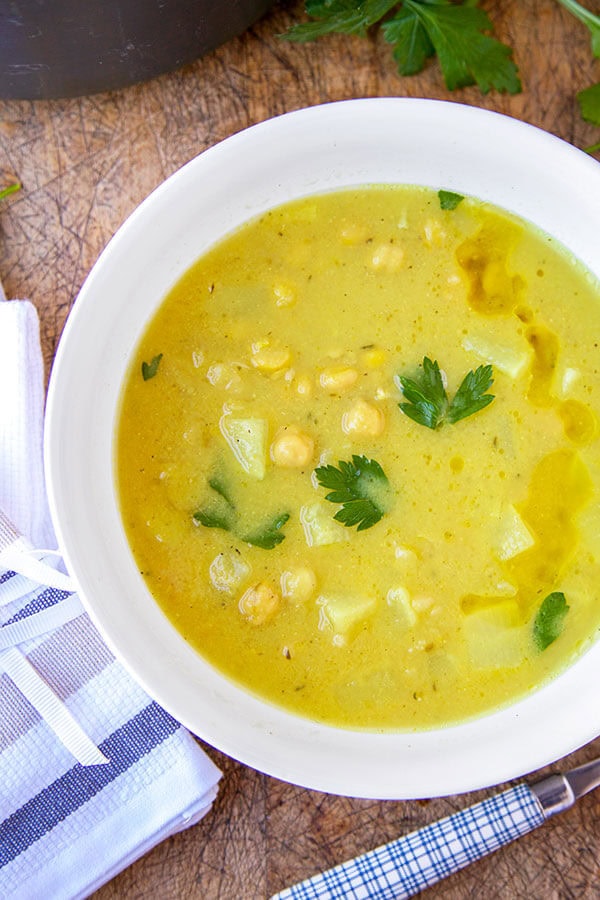 Did you like this Chickpea, Parsnip And Lemon Soup Recipe? Are there changes you made that you would like to share?
Chickpea, Turnip and Lemon Soup
Servings

Prep Time

6

people

10

minutes
Servings

Prep Time

6

people

10

minutes
Chickpea, Turnip and Lemon Soup

Servings

Prep Time

6

people

10

minutes

Servings

Prep Time

6

people

10

minutes
15.5

ounces

can chickpeas

drained and rinsed

2

turnips

peeled and chopped bite size

1/2

teaspoon

dry oregano

2

cloves

garlic

minced

3

sprigs

thyme

1/2

teaspoon

turmeric powder

1/4

teaspoon

curry powder

4 1/2

cups

water

juice of 1 lemon

2

tablespoons

flat leaf parsley

finely chopped (optional)

2

tablespoons

good quality extra virgin olive oil

optional

salt and pepper to taste
In a large pot over medium heat, add chickpeas, turnips, oregano, garlic, thyme, turmeric, curry powder and water and bring to a boil. Lower heat and simmer for 15 minutes, or until turnips are tender.

Discard the thyme sprigs and transfer half of the soup to a blender. Blend until smooth and pour the soup back to the pot.

Stir in lemon juice and olive oil and season with salt and pepper.

Serve topped with parsley.