Miso ramen recipe – ミソ ラーメン
"How can you have a food blog with Asian inspired recipes and not one recipe about ramen?" someone asked me the other day…
Touché. I had no way of defending myself; I have had a food blog for three years and not one of my Japanese recipes is about ramen. Ben wrote a fun piece about ramen bowl noodles which has gotten a lot of attention, but that wasn't enough to convince me to create a ramen recipe. Even America is developing an obsession with ramen these days so finally I decided it was time to put on my Hello Kitty apron (you end up with a lot of cute things when your mom is Japanese), march right into the kitchen and get cooking noodle soup style!
And so without further ado I present to you: The miso ramen. Watch this quick video on how to make Miso Ramen or follow my step by step recipe photos below. Making miso ramen is EASY!

MY LATEST VIDEOS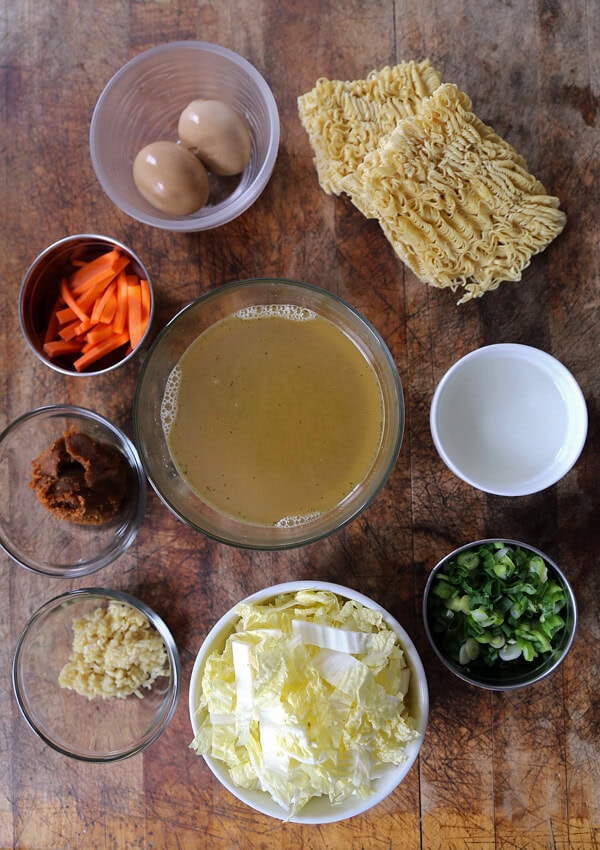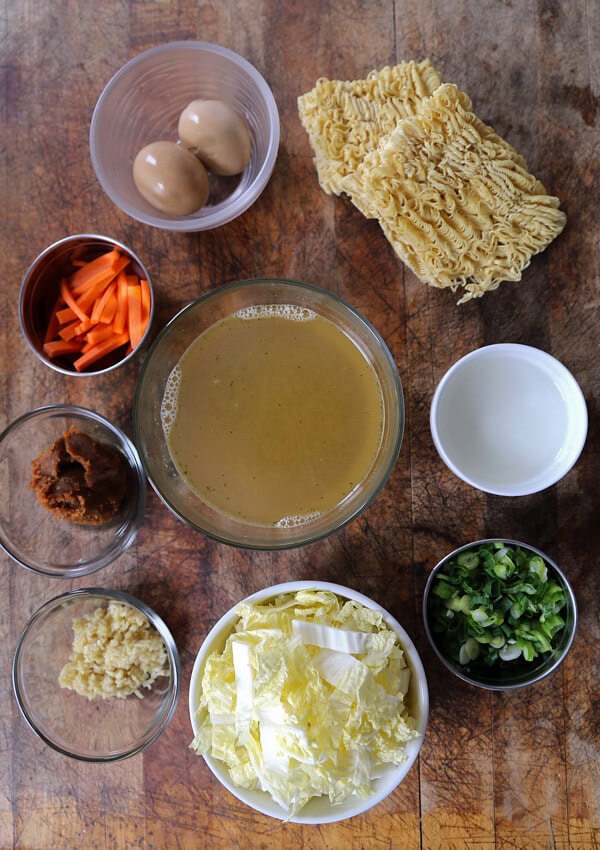 Ramen is extremely versatile in Japan. There are many different kinds available depending on what city you are visiting. If you travel to the south around Fukuoka, you will find that tonkotsu ramen (pork base broth) is their pride and specialty. Make your way north and you will taste shoyu ramen (soy sauce) in Tokyo and miso ramen in Hokkaido (the northern tip of Japan). You will also encounter noodles that will differ in width and length, and  toppings ranging from corn, pork belly, pickled eggs, fish cakes (kamaboko) and bamboo shoots to name a few. Of all the noodle dishes that are sold in Japan, ramen is king.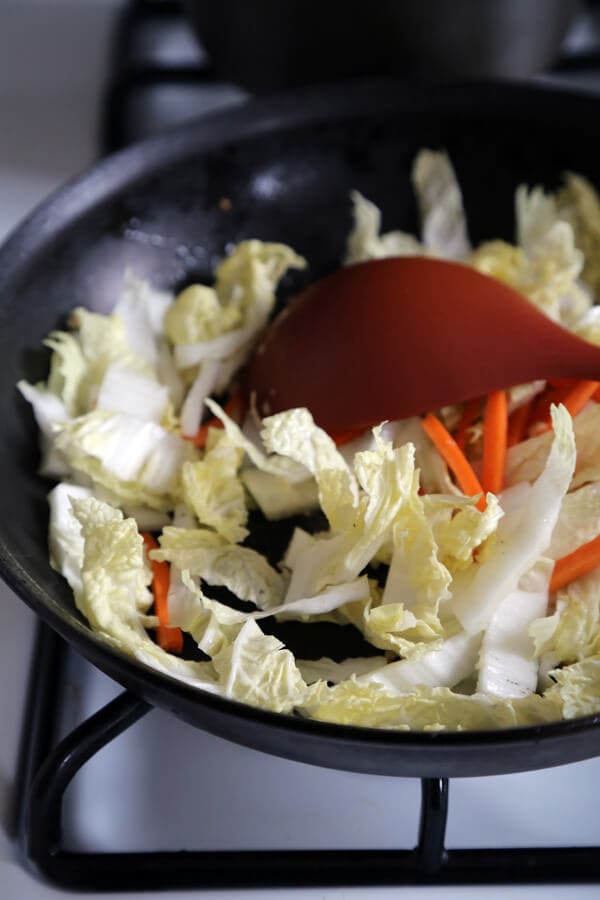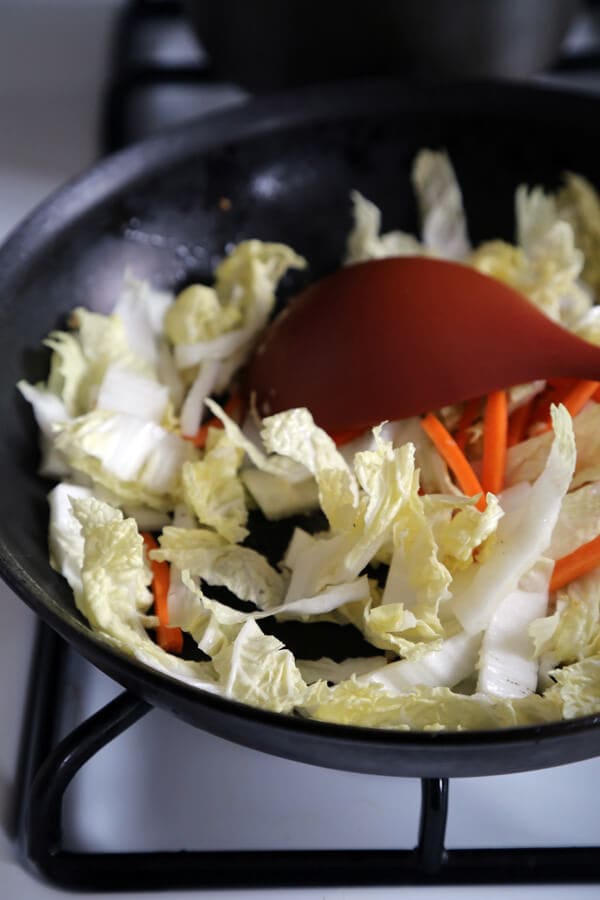 Tonkotsu ramen wins my heart every time I choose from a menu because it was the first type of ramen I ever tasted. I would love to make it at home but the idea of simmering pork bones for hours and consequently stinking up the apartment (and possibly the entire brownstone), doesn't sound too appealing. Plus, I could never match the intoxicating flavors of Ippudo's rich and addictive broth. For all these reasons, miso ramen is the preferred choice at home.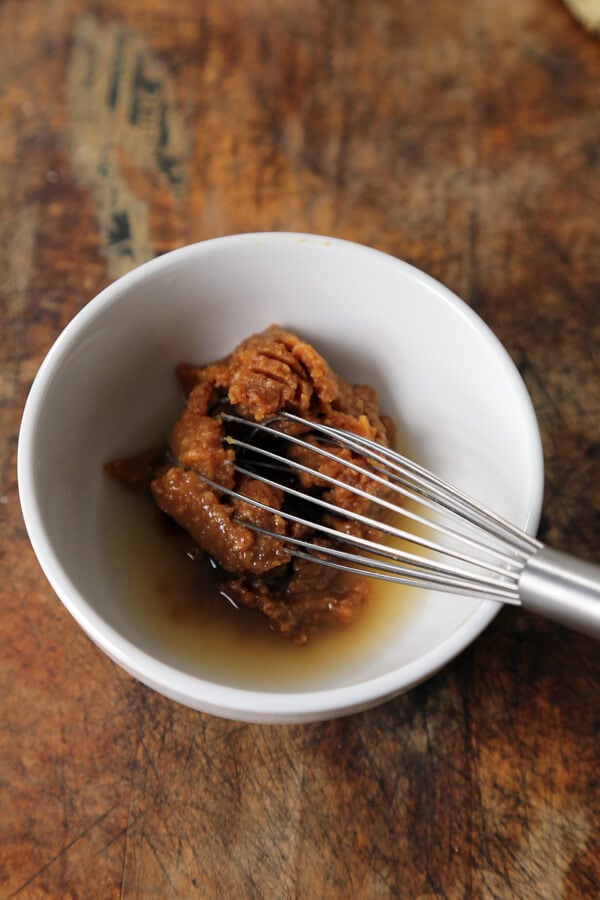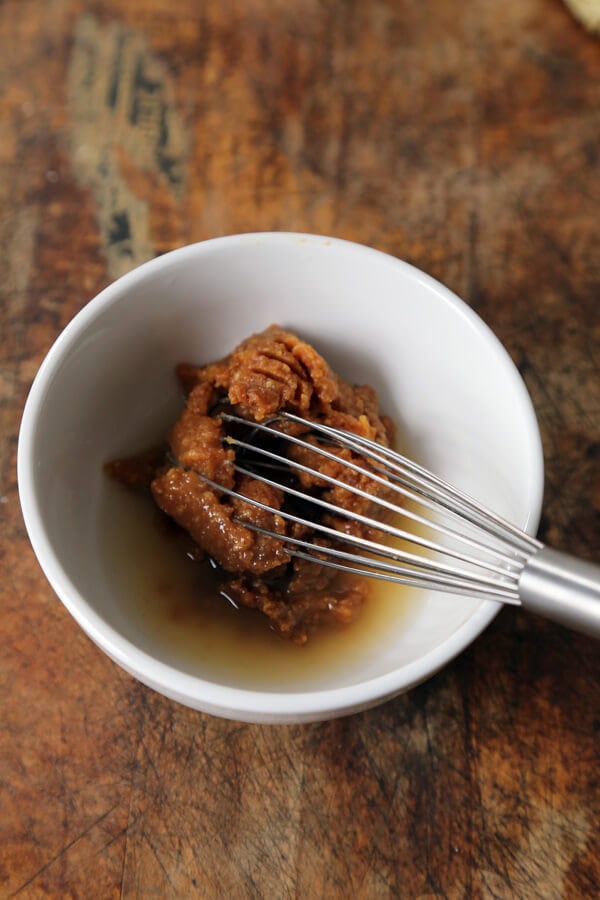 This recipe is very easy to execute and the suggested topping are optional. We love eating miso ramen with soy pickled eggs and though I highly recommend making them, they are not mandatory. Other toppings such as bean sprouts, shiitake mushrooms, sliced pork and broccoli are also great. Some people like to pile on ingredients while others like me, gravitate toward more simple and clean. At the end of the day, it's your own bowl of miso ramen so have fun with it and make it as yummy as you want.
You can serve this miso ramen with a side of baked potato chips and Morimoto avocado and wasabi dip, tofu dengaku or a a refreshing cold cucumber sesame chicken salad.
Late night miso ramen craving? Save all the ingredients for this miso ramen separately and you will only have the noodles left to cook before savoring this delicious noodle soup!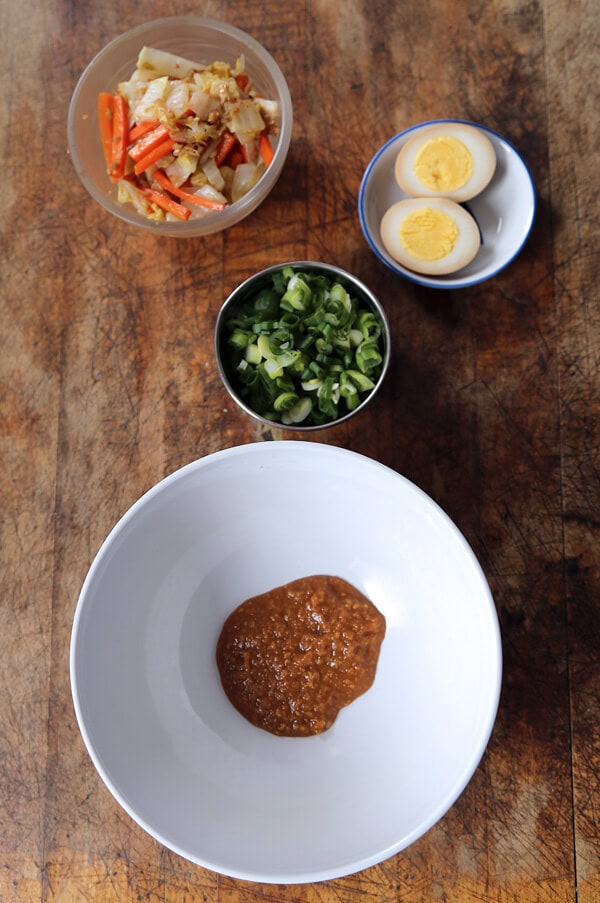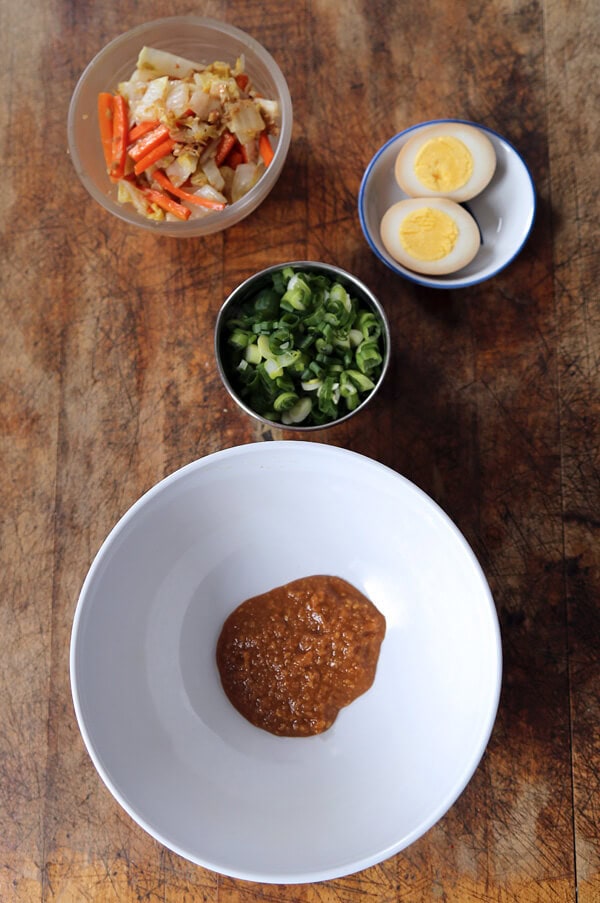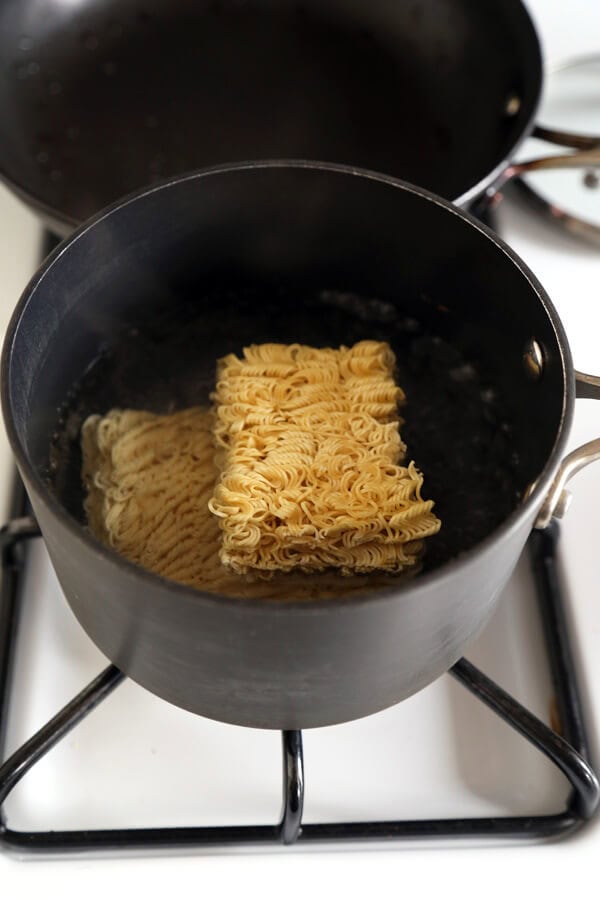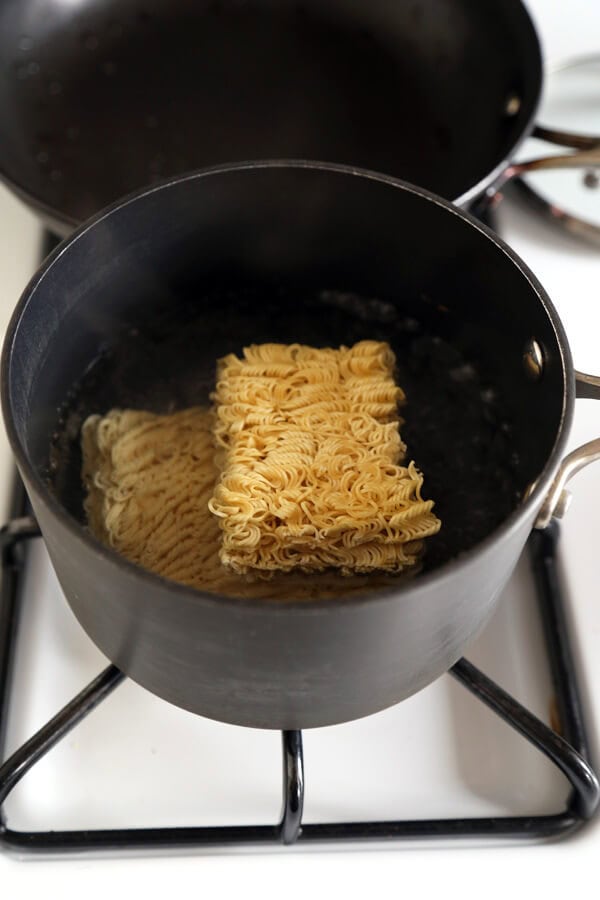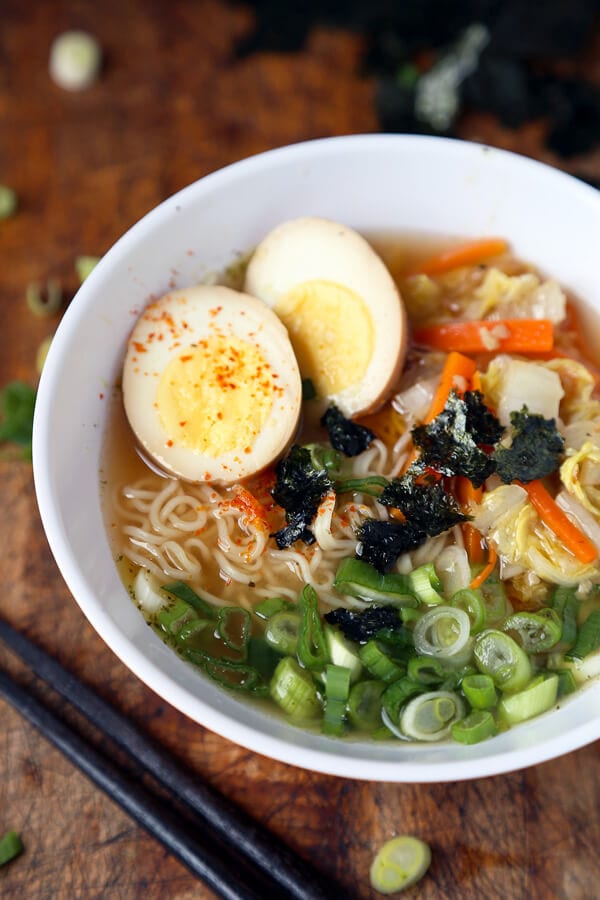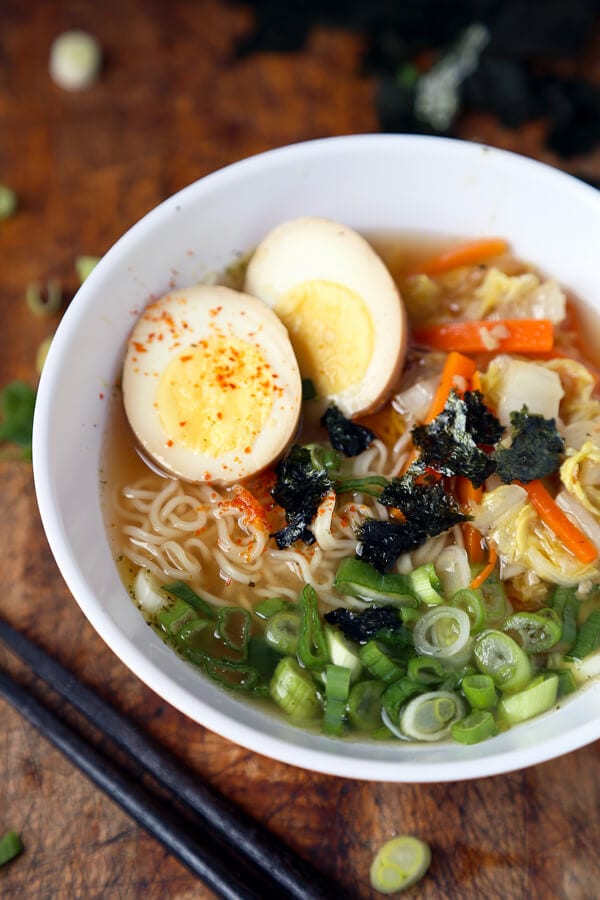 Did you like this Miso Ramen Recipe? Are there changes you made that you would like to share? Share your tips and recommendations in the comment section below!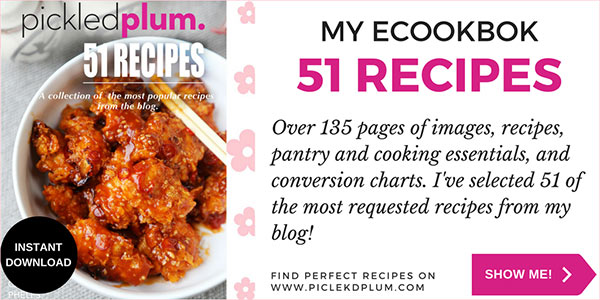 These recipes constantly make "best dish" lists on sites such as Country Living, Self, Shape, Bon Appetit, The Cooking Channel, Men's Fitness and Woman's Day. They are favorites among my readers, friends and family!
51 of the best appetizers, sides, stir fries, main, noodles & rice, desserts & drinks from the blog.
Simple and easy dishes made healthier, with calories and fat content provided. Tried and tested by my readers and loved by everyone!
---
1

cup

Napa cabbage

shredded or finely chopped

1/3

cup

carrots

peeled and cut into thin strips (julienned)

1

tablespoon

vegetable oil

2

cloves

garlic

finely chopped

3

scallions

finely chopped

2

packages dry or fresh ramen noodles

4

cups

low sodium chicken stock

2

boiled eggs
1/2

teaspoon

tobanjan

Korean chili bean sauce

1

teaspoon

ginger

peeled and grated

1/4

cup

red or white miso paste

2

tablespoons

cooking sake

(optional)

2

tablespoons

mirin

1/2

teaspoon

sesame oil
Mix the ingredients for the miso tare in a bowl and set aside.

In a medium size pot, heat up chicken stock.

In a separate pot, bring about 6 cups of water to boil.

In a medium size pan over high heat, add oil and garlic and cook for 1 minute.

Add cabbage and carrots and cook for 2 minutes until carrots are tender but still yielding a crunch. Set aside.

When water is boiling, add ramen noodles and cook and follow instructions on the package (usually about 3 minutes). Drain and set aside.

Divide miso tare evenly between 2 bowls (about 2 tablespoons each).

Add ramen noodles and chicken stock to the bowls.

Stir well and top with scallions, cabbage, carrots and pickled eggs. Serve hot.
You can substitute tobanjan with a dash of soy sauce and a squirt of sriracha sauce. The result won't be the same but similar in flavor.